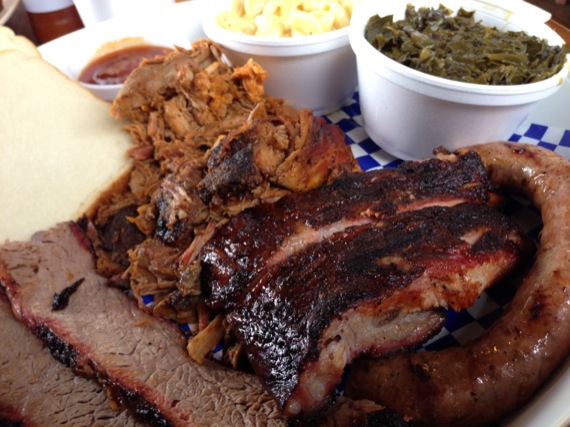 Sampler
Brisket, Ribs, Pulled Pork, Pulled Chicken & Sausage With Collards & Cheesy Mac
It was all quite good (except for that sausage). The meats were very smoky, tender and paired with a sauce that lets the flavor of each meat shine.  The sausage had good flavor, too.  But, it was unpleasantly dry.  So dry, it was hard to swallow.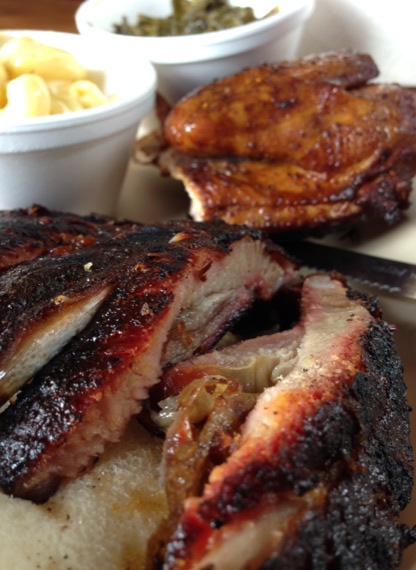 Chicken & Ribs With Cheesy Mac & Collard Greens
The tender, smoky ribs, pulled pork and pulled chicken were our favorites.  If we were in the area, we'd happily visit again.  But, for us, with Fox Bros BBQ down the street.  We wouldn't make a special trip.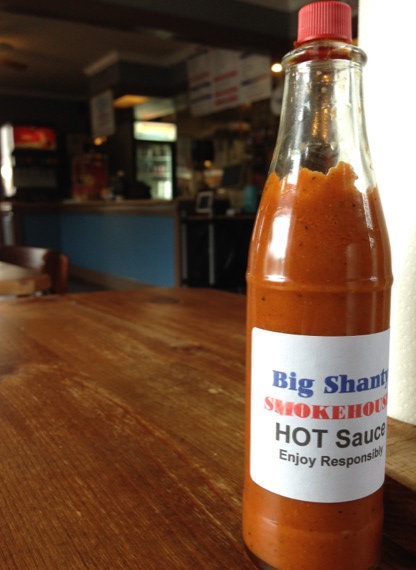 Rich & Smoky Hot Sauce
Psst, it's better than the barbecue sauce.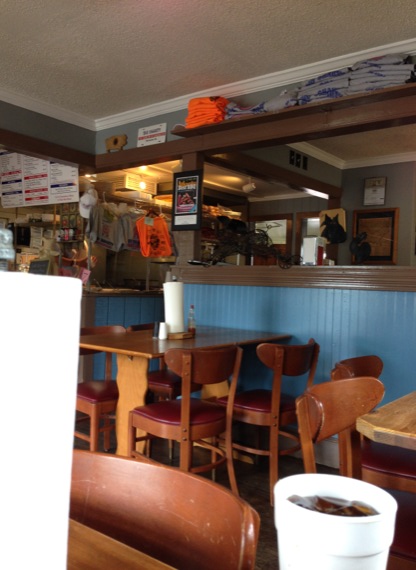 Wanna buy a t-shirt?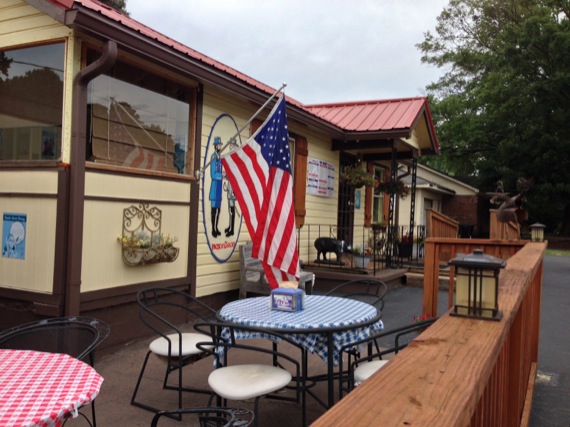 There's a handful of tables for outside dining on pleasant days.
Hours:
Tuesday thru Saturday — 11:00am to 8:30pm
Big Shanty Smokehouse BBQ
3393 Cherokee Street NW
Kennesaw, GA 30144
770 499 7444