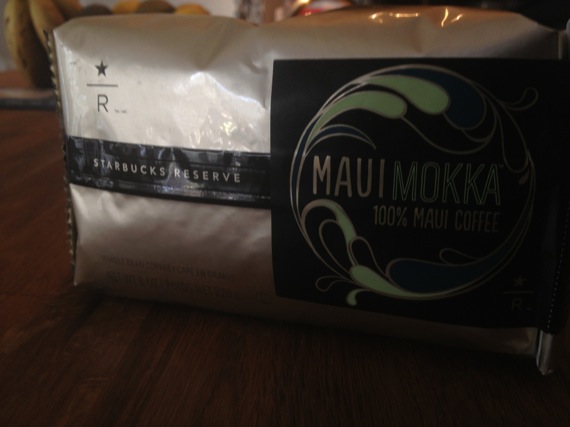 Maui Mokka — Starbucks Reserve
We've been lounging for almost 4 happy years in the Dancing Goats camp (Batdorf & Bronson, Dancing Goats, more & more still).  But, a serendipitous fluke had us wandering randomly into the Decatur Square Starbucks.  We stumbled upon a display of Starbucks reserve coffees and greedily grabbed a bag of the Maui Mokka.  Needless to say, one lovely taste later we were looking for more.  It's already sold out online.  But, if you're lucky enough to find a stray bag, you won't regret buying it.  It's very accurately described as a touch spicy, rich mocha flavor, full-bodied and silky smooth.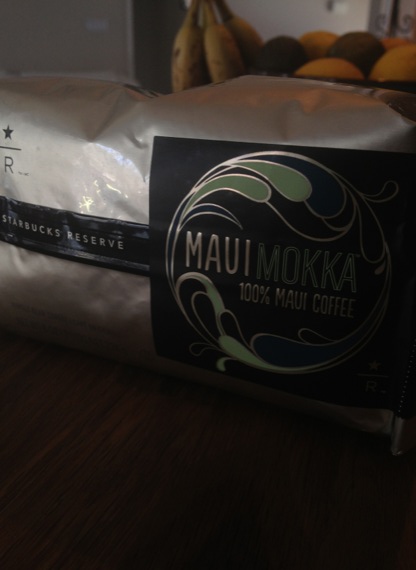 We might have to wander in there more often and give a few more of those reserve coffees a try.  But, we still love you best Dancing Goats (Batdorf & Bronson)!