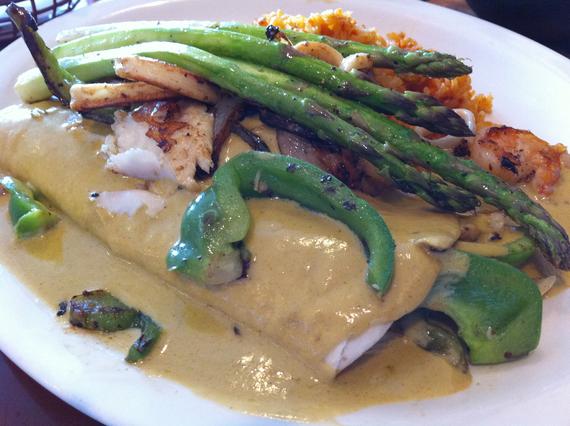 Burrito Acapulquenos
Loaded with flaky fish, nearly melt-in-your-mouth tender calamari, and grilled shrimp… this burrito with creamy poblano sauce is stuffed with fish (and, covered in even more fish) was a real winner.  Even though we've eaten this before, it was better than we remembered it to be.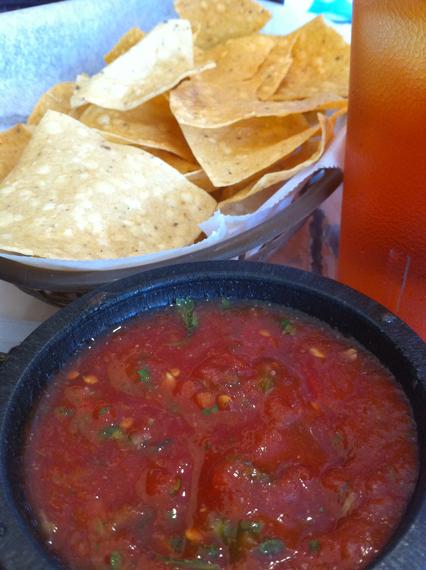 Nibbling on tortilla chips with our meal, the bright flavors of cilantro-rich salsa helped to lighten up the rich and creamy poblano pepper sauce. (above)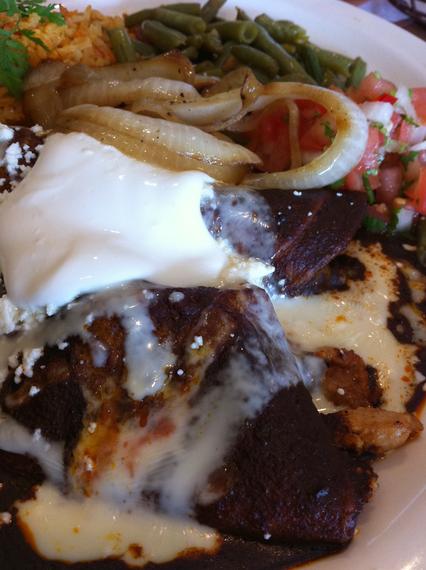 Enchiladas de Mole
Rich in flavor, but, little heat… this was a lovely deep dark mole with a sweet, smoky background of chocolate.  Each enchilada is generously filled with sliced chicken.  The green beans might've been a tad over-cooked.  But, the fact that they were fresh green beans made up for that little error.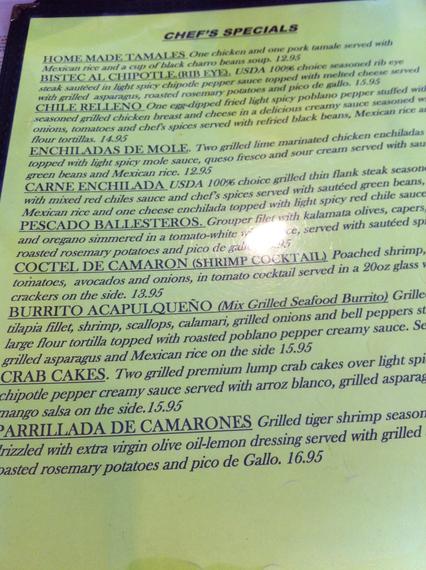 The specials list on that day
How long have we been eating at Taqueria Los Hermanos?  too many years to count
Have we ever had a bad meal?  No, but, we do miss their original guacamole.
Taqueria Los Hermanos location of choice?  Tucker
Taqueria Los Hermanos
4418 Hugh Howell Road
Tucker, GA 30084
678 937 0660