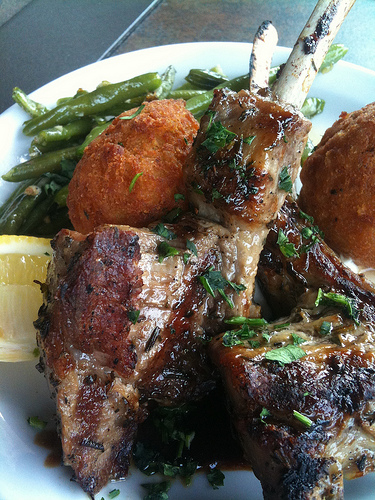 Lamb, Potato Croquettes, & Green Beans
We enjoyed our recent lunchtime visit to Veranda.  The entire tapas menu is $5 per selection.  Two grilled lamb chops with wine reduction, two potato fritters and a nice little serving of green beans with garlic and olive oil for $5.  We were pleasantly shocked.  (I could make a meal out of this single dish.)  If the lamb chops were cooked to medium rare, this could be close to a perfect dish.  But, even cooked a bit beyond medium, they were still tender.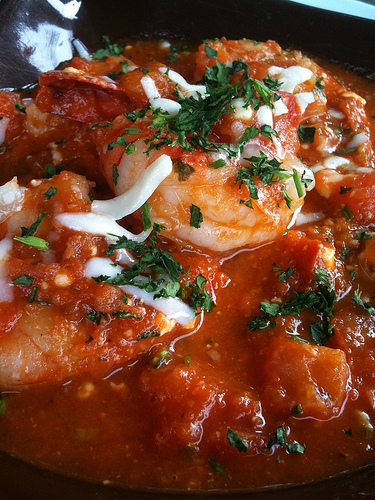 Shrimp in chunky tomato sauce with feta
Another favorite, the shrimp were plump and tender.  Served in a sop-worthy sauce, the feta added a nice burst of flavor to the chunky tomato sauce.  Sadly, no bread or pita to sop up the sauce.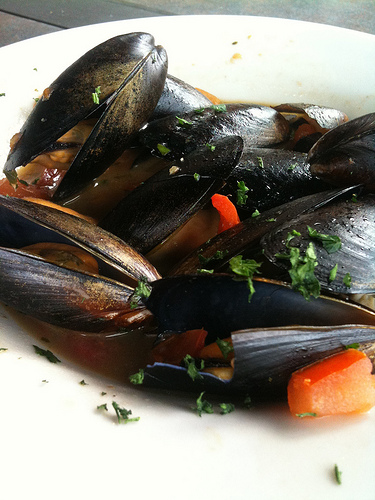 Mussels in Ouzo
The ouzo broth was full of flavor and the mussels were tender.  But, once again, we would have enjoyed a bit of bread or pita to sop up the broth… our favorite part of this dish.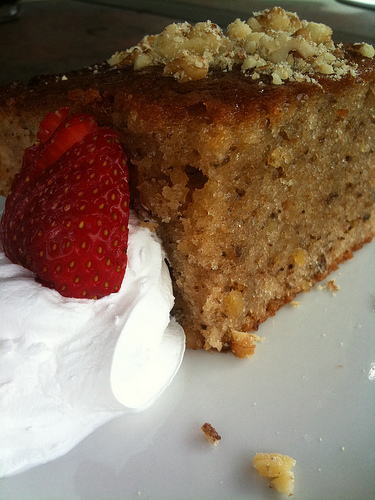 Walnut Cake
This moist & tender cake had a lovely blend of sweet spices and walnut.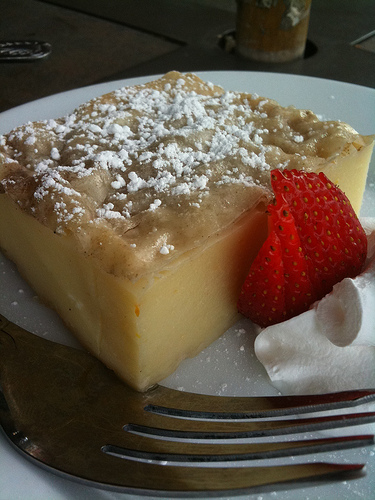 Bougatsa
Veranda's version of bougatsa consists of a dense semolina custard wrapped in two sheets of phyllo.  Served cold, it was fine in a way that only hospital/cafeteria food can be, but, with a Greek flare.  The phyllo was quite soft and soggy.  We were hoping the phyllo would be crisp and buttery… maybe a drizzle of honey?  Oh well.  (I think we'd enjoy this more after a night out…  or, after a wicked stomach flu.  I bet my Mom, Queen Of All Things Bland, would love it.)
Veranda Greek Taverna
11235 Alpharetta Highway
Suite 102
Alpharetta, GA 30076
678 330 1218