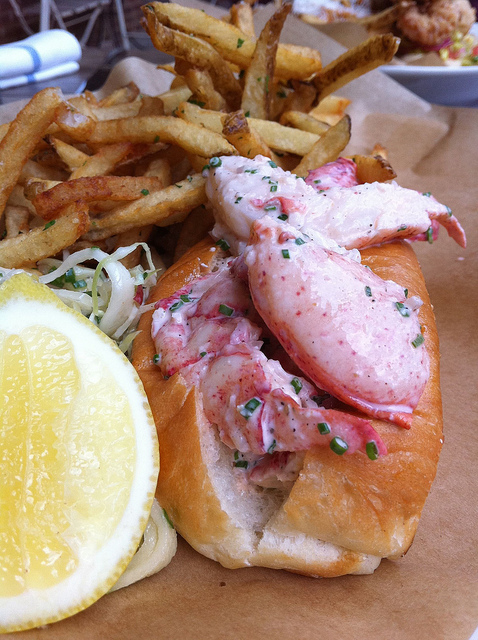 Simply Delicious…  The Lobster Roll
One whole lobster (shelled, obviously) is tossed in a simple dressing and heaped into one little toasty Holeman & Finch bun.  The lobster was so tender it was a pleasure to eat.  Apple slaw on the side was a lovely balance of crisp apple and fresh green cabbage sliced into the finest shreds.  As if that weren't enough, the towering mound of fries were impossible to finish.  This is one great sandwich.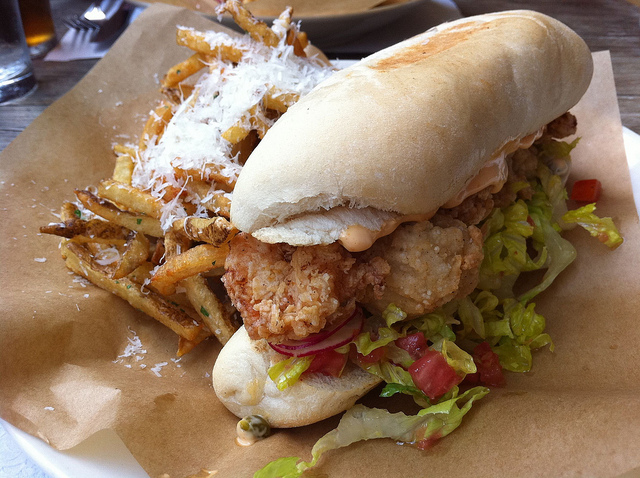 Shrimp & Oyster Po' boy
The combination of fried shrimp and oysters add even more interest to this already outstanding sandwich.  The roll is fabulous, the greens are lightly dressed for a hint of vinegary bite and the bun has a nice swipe of creamy remoulade.  Every element highlights the perfectly fried shrimp and oysters.  The breading was simultaneously light and crisp without a hint of oil.  And, both shrimp & oysters were tender and full of flavor.  It's hard to believe.  But, this sandwich might even be better than the lobster roll.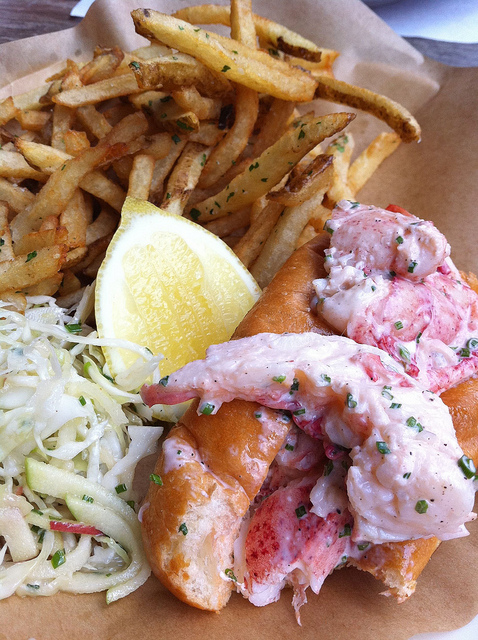 We already want another one.  But, the question is… which one?
JCT Kitchen & Bar
Suite 18
1198 Howell Mill Road
Atlanta, GA  30318
404 355 2252