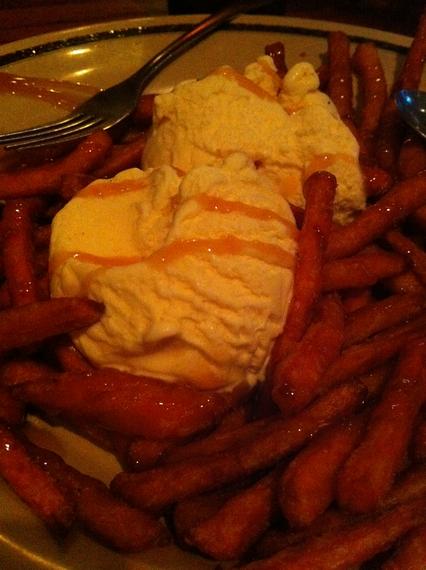 Sweet Potato Fries, Vanilla Ice Cream & Caramel Sauce
(AKA Sweet Vanilla Haystack)
Did you ever dip french fries in a vanilla milkshake in high school?  This is better.  The sweet potato fries were perfectly crisp and drizzled with caramel sauce.  We both simultaneously commented that we would have been happy with the caramel drizzled sweet potato fries.  The ice cream was an added indulgence.  Trashy bar food?  Yes, but, sometimes we're in the mood for something a little trashy.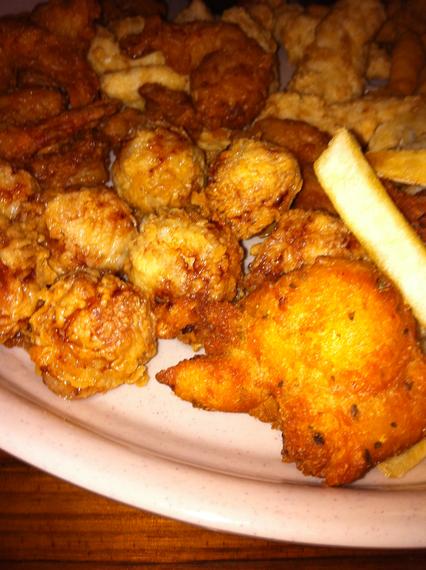 Fried Scallops, Shrimp, Clam Strips, Fish Fingers, & Hush Puppies
This was a solid plate of fried bar food for the price… even if the scallops were a bit overcooked.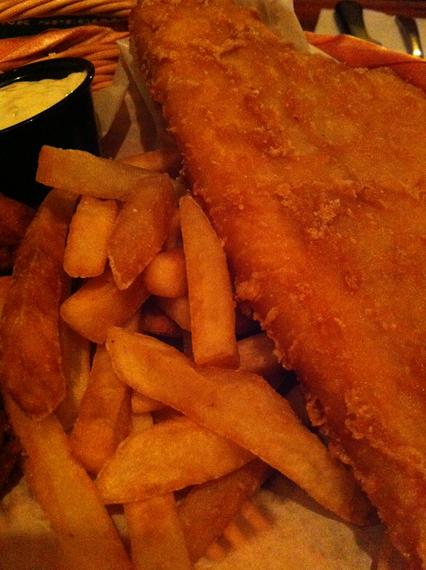 Fish & Chips
Another plate of fried fish… also, nicely done.  We don't even feel guilty.  After  spending nine hours in the blistering heat, we eagerly gobbled up almost every bite.
Miller's Ale House
10750 Davis Drive
Alpharetta, GA 30004
678 277 2581