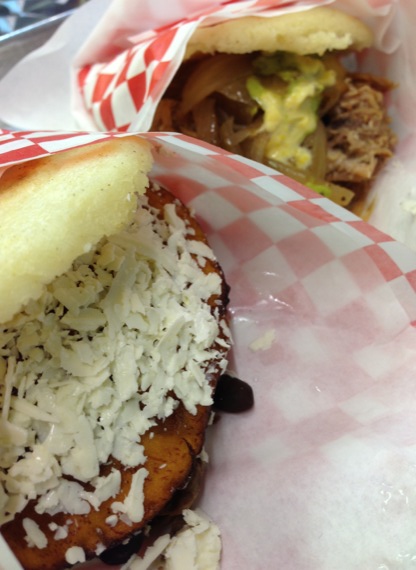 Domino Up Front, Pernil In Back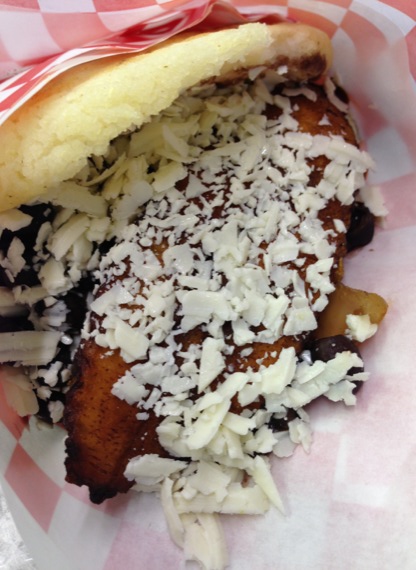 Domino Arepa
Who needs meat?  This hearty combination of fried sweet plantain slices, shredded queso blanco, black beans and red pepper was pure comfort food heaven.  We loved it more than words can say.  And, this will be a love that will last.  We're sure of it.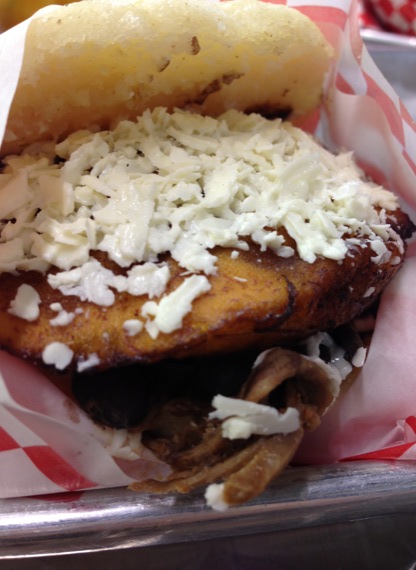 Pabellon Arepa
Similar to the Domino, the Pabellon adds tender shreds of beef to the blend of plantains, queso blanco, and black beans.  Proving that meat can be a good thing, too, we were equally torn between the two.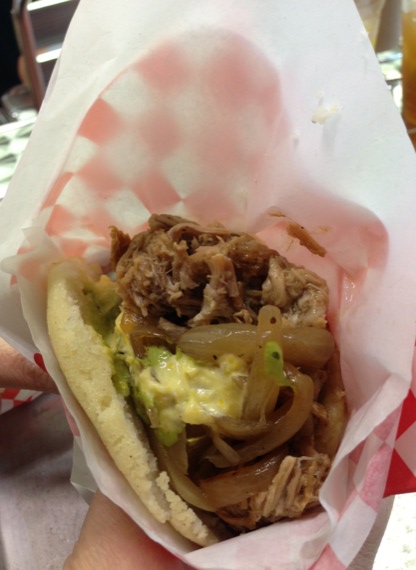 Pernil Arepa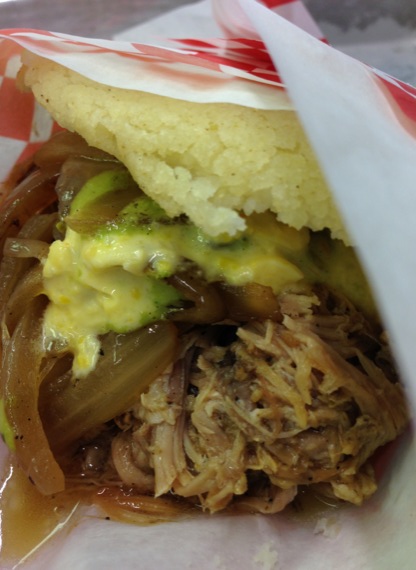 A Saucy Mess!
But, who cares?  It was delicious.  Sometimes, you need to get your hands dirty to enjoy life.  And, this is one of those times.   We just left the wrapper on and let the sauce of the marinated pork drip down over our fingers as we devoured each and every delicious mouthful of tender pork, caramelized onion and toasty corn arepa.  Even with all of that luscious porky sauce, the freshly griddled arepa was satisfyingly crisp.
The other two arepas were equally delicious, slightly less saucy, and all around easier to eat.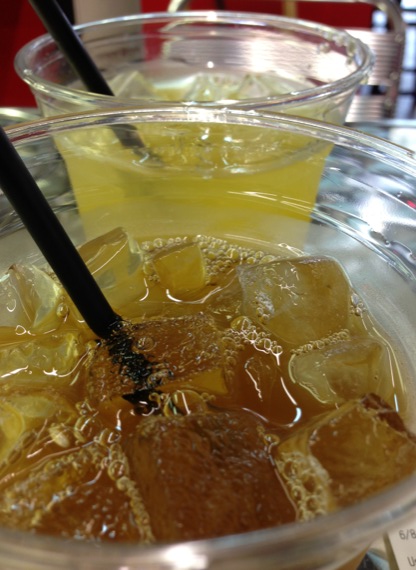 Papelon Con Limon & Jugo De Parchita
That's sugar cane juice with lemon up front and gorgeously fresh passion fruit juice in the back.  Both were lovely.  But, we fought for possession of the passion fruit juice.  The refreshingly tart, complex flavor was divine with each arepa.  Paired with the rich pork, it was sweet meets savory magic.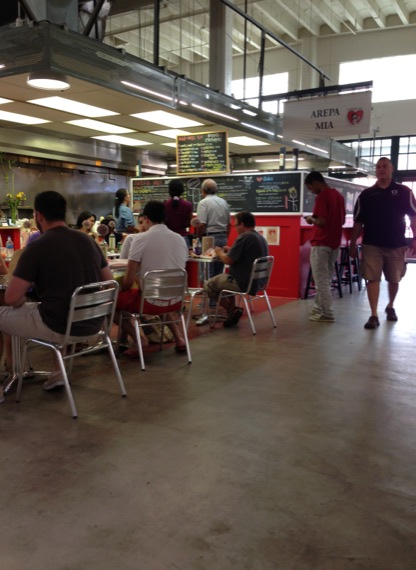 For a little place, there's quite a good amount of seating.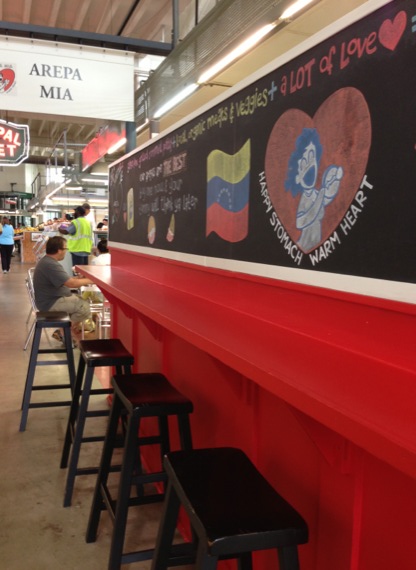 Happy Stomach, Warm Heart… that's a motto to live by each and every day of your life.
Arepa Mia Atlanta
(Inside the Sweet Auburn Curb Market)
209 Edgewood Avenue SE
Atlanta, GA 30303
404 880 8575
P.S.  Don't forget to have them validate your parking ticket for 1 hour of free parking.  If they don't validate your ticket it's $5 for the first hour of parking and $3 for each additional 30 minutes.