Chicken, Ribs, Potato Salad and Mac & Cheese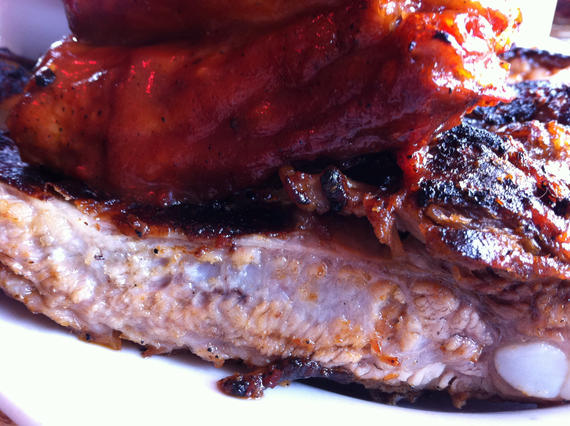 These Fall-Off-The-Bone Tender Ribs Have A Nice Bit of Char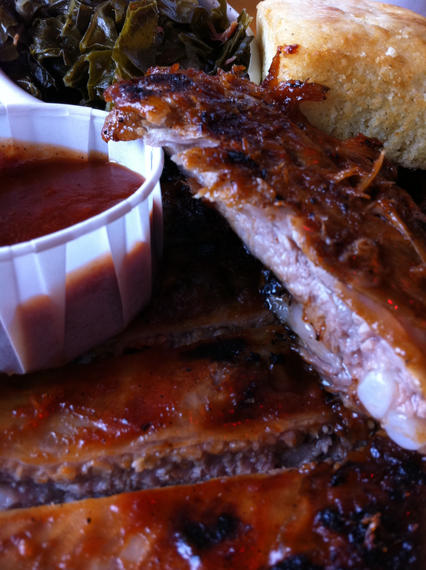 Ribs With Collards & Cornbread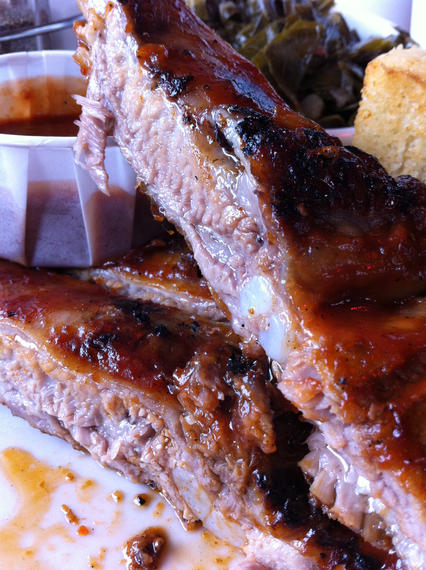 This half rack had a bit less charring.  But, it was equally tender, succulent and delicious.  There's significantly less smoke than we would normally crave.  Yet, somehow, that doesn't matter with Maddy's ribs.  We love them a little more with each new visit.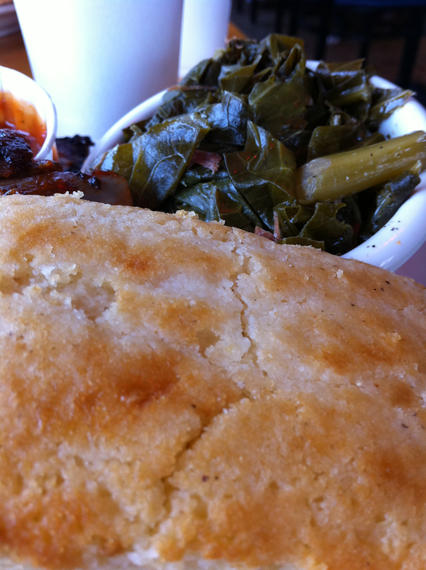 And, these Collards & Cornbread Are Worthy of Equal Billing
Where the potato salad and mac & cheese play second fiddle to the ribs.  That's just not the case with Maddy's collards and cornbread.  We would happily make a meal out of this perfect pairing.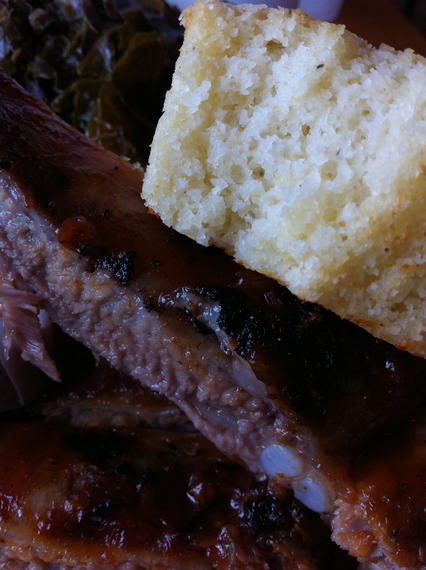 That cornbread is a little bit fluffy, a little bit dense, mildly sweet and all-around delicious.
Maddy's BBQ
(A Rib & Blues Joint)
1479 Scott Blvd.
Decatur, GA 30030
404 377 0301