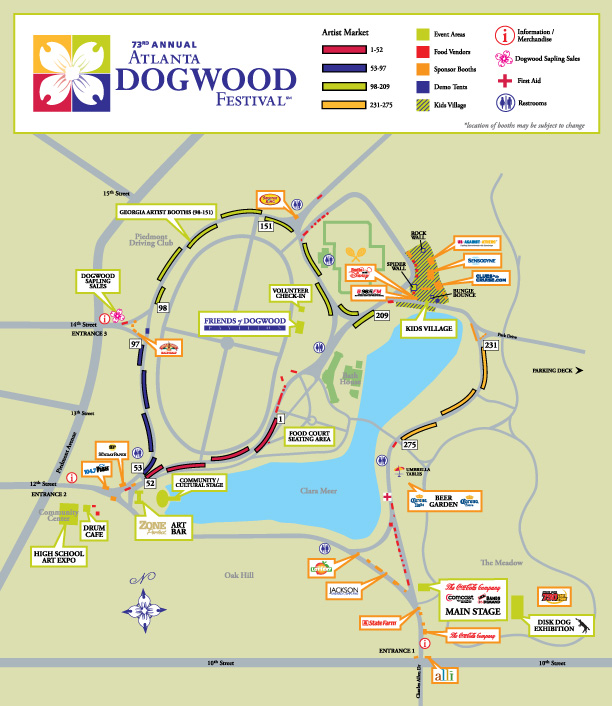 Atlanta Dogwood Festival 2009 — April 17-19, 2009
Back in Piedmont park… right where it belongs
Over 250 artists, an assortment of musicians from different genres, festival food and beer!!  What more do you need??  Stuff for the kids?  Yep.  Stuff for dogs??  No… except for the Dog Disc Exhibition, but that's for exhibition dogs ONLY!  The general public will not be allowed to bring their pets into the park.  So, if you plan to visit the park this weekend… leave your pet at home. 
( The Off Leash Dog Park area will be open during the festival.  But, access will be via the Park Drive entrance only!! )
Dogwood Festival — April 17 – 19, 2009
Hours:
Friday 12:00 – 9:00 p.m.
Saturday 10:00 a.m. – 9:00 p.m.
Sunday 12:00 p.m. – 7:00 p.m.
For parking details, directions and other information:  dogwood.org