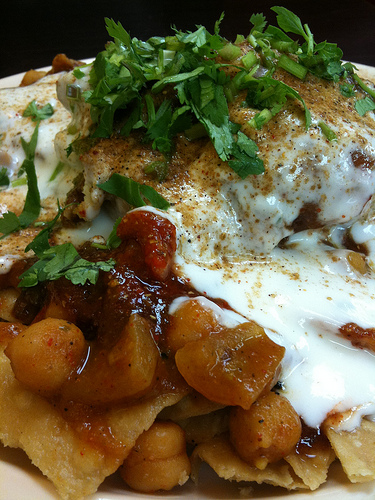 Karachi Chaat
Chat Patti takes snacking to new levels of delicious… and it's kinda sorta healthy.  Well, not really, but the chickpeas let me pretend this is a meal.  Karachi chaat is the snack food of champions.  Strips of fried dough are topped with a variety of sauces, one idly (fluffy rice cake) crowns the top and then it's all generously garnished with a handful of freshly chopped cilantro.  If nachos were this good… I'd eat them.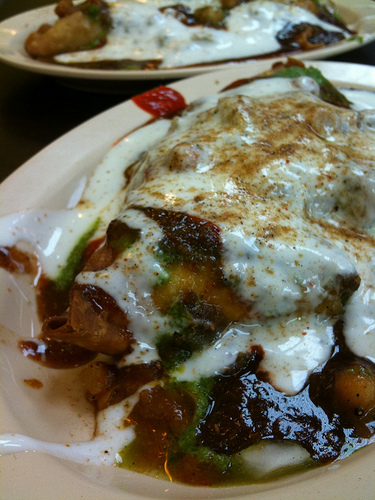 Samosa Chaat
Five different sauces top this veggie samosa (a fried pastry filled with potato, pea, onion & spice).  So, when I say layers of flavor… I do mean LAYERS of flavor.  YUM!  This might not be the healthiest meal we've eaten this weekend.  But, it was one of the best.  This long-time favorite has managed to stay on our rotation of favorite quick dinner/snack spots for over 8 years.
The Verdict:  We've been happily snacking here for 8+ years… and we still love it!  LOVE it!
Chat Patti
1594 Woodcliff Drive NE
Atlanta, GA 30329
404 633 5595