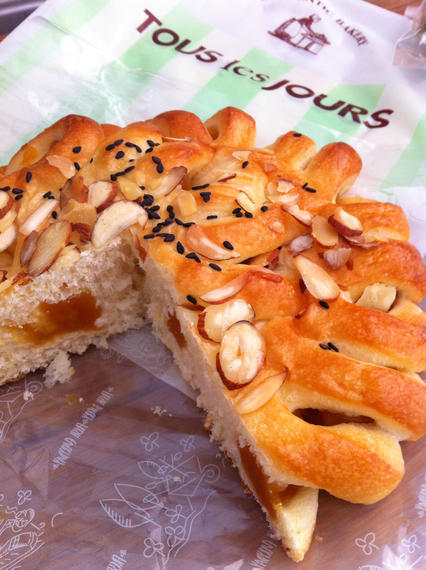 Sweet Pumpkin Coffee Cake
This might be the best sweet at Tous Les Jours.  It's definitely our favorite.  (…Or, is it one of those light and fluffy custard buns?  Hmm.)  Candied pumpkin chunks decorate the woven sweet bread that's garnished with slivers of almond and black sesame seeds.  A wedge of this for breakfast makes any day special.  Pair it with your favorite coffee or tea to start your day the right way.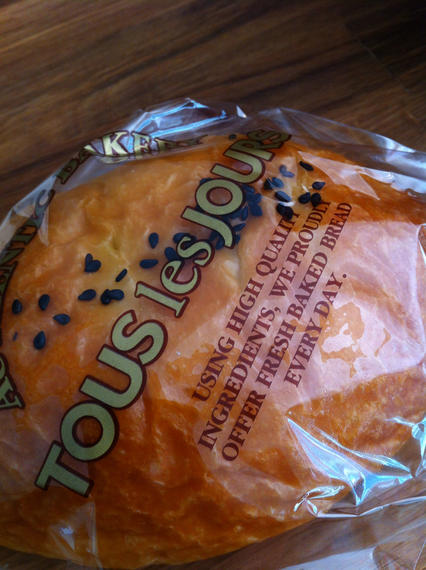 Custard Bun
This fluffy little bun is filled with a mildly sweet custard.  They're too easy to devour.
Tous Les Jours, it's the little bake shop inside of Super H.
Check out their other locations:
We like the Doraville location.
Super H Mart
6035 Peachtree Road
Building B
Doraville, GA 30360
770 986 2300