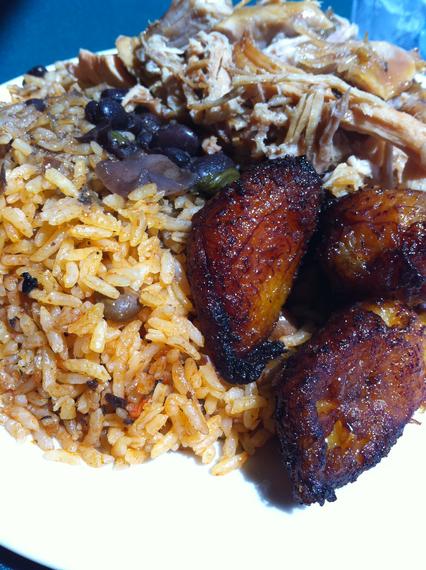 Roast pork, fried plantains & black beans with rice
Tender roast pork with richly flavored pan juices and fried ripe plantains with crispy caramelized bits… beyond yummy.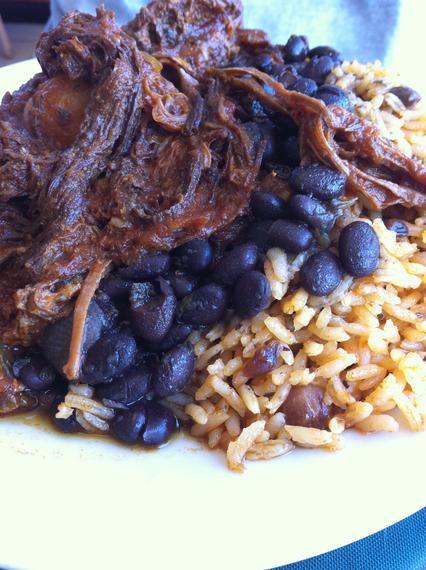 Braised beef with black beans and rice
The beef was a bit too salty. But, that won't stop us from visiting Mi Pilon again.
Many dishes at Mi Pilon are displayed in a heated glass case.  On our visit, the glass case was in the process of being filled with fresh new trays.  I'm sure this contributed to the enjoyment of our meal… particularly, the tender, moist and crazy-good pork.
Mi Pilon
5705 Buford Highway
Norcross, GA 30071
770 797 2924