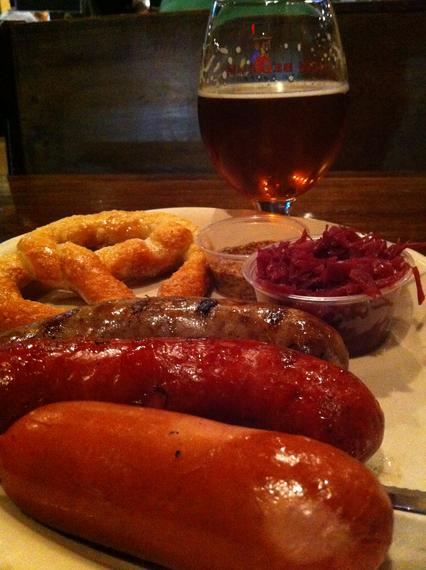 Sausage Special
Three sausages served with a buttery pretzel, grainy mustard and an amber ale… or two.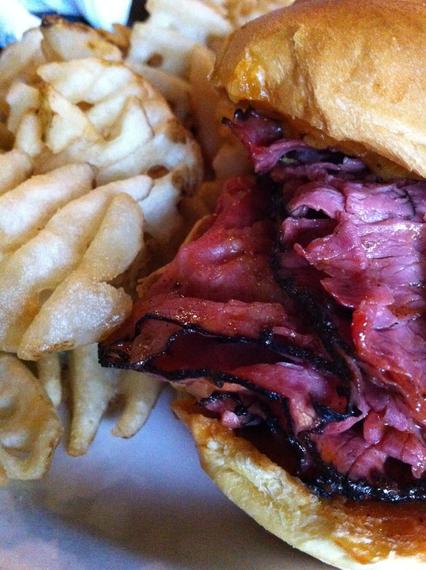 Smoked Brisket Sandwich
Sliced paper thin, this smoky brisket has a mild & sweet barbecue sauce drizzled on top.  And, crispy waffle fries with house blue cheese dip cover the rest of the plate.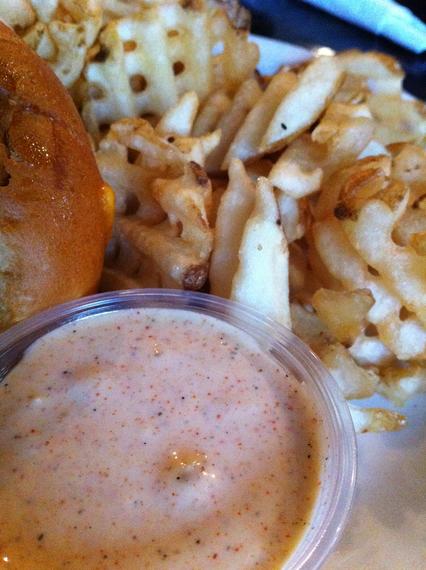 Each platter has a generous mound of waffle fries served with a little condiment cup of their blue cheese dip.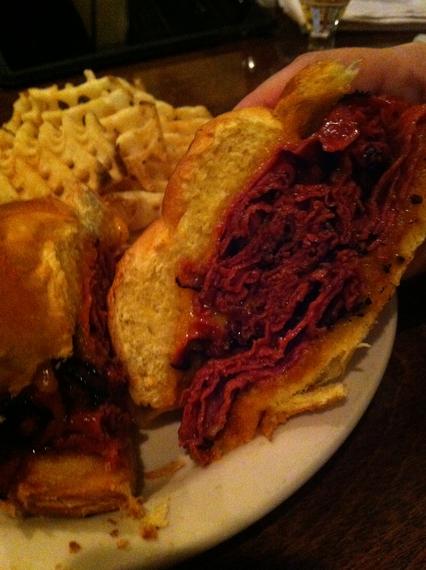 With the sweetness of their barbecue sauce and the egg roll, this sandwich takes a bit of the best of two worlds.  The sloppy joe sweetness adds the comfort food appeal.  While the smokiness of the brisket plants it on the fringes of being a bbq sandwich.  These flavors work well together… smoky bbq'd brisket with the sweet tomato-y flavors that hint of a sloppy joe.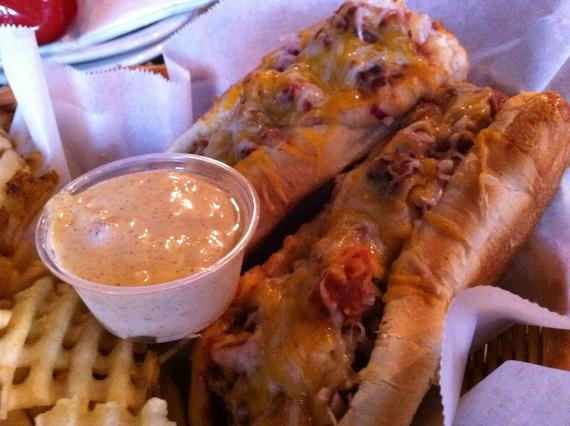 Loaded Dawg Basket
Cheesy dawgs have a little bit of everything.  Chili, mustard, chopped onions, cheddar, and jack cheese… these dawgs are fully dressed.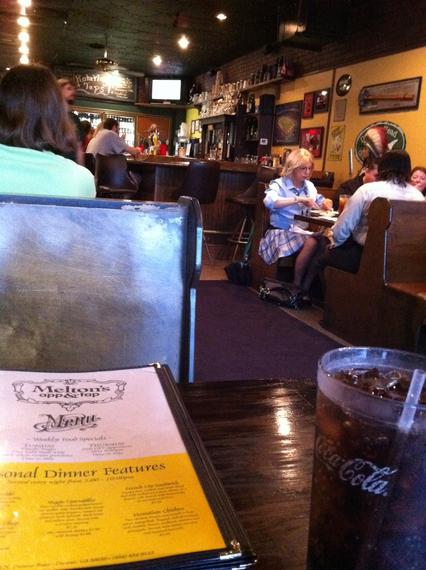 And, there's an interesting mix of locals to watch while you drink & nibble.
Melton's App and Tap
2500 North Decatur Road
Decatur, GA 30033
404 634 9112