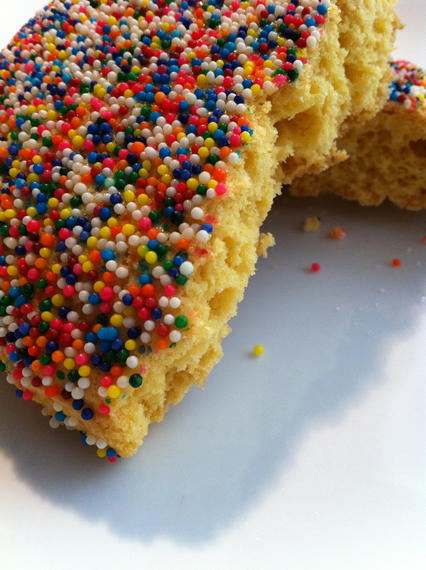 Polvorones
AKA Sprinkle Cookies…
Whether you cover these in sprinkles or dip them in powdered sugar, these crumbly sugar cookies are just plain yummy.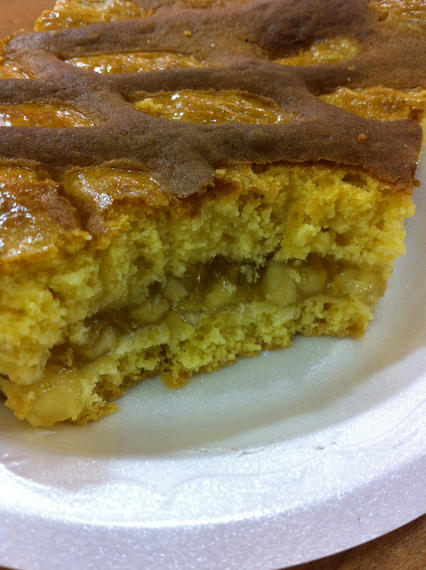 Apple Stuffed Cake
This simple rectangle of dense cake is stuffed with a super sweet jam-like apple filling.  It's super rich, delicious and very dangerous.  Each rectange is HUGE.  We shared one piece.  And, still, we almost needed to be rolled to the door.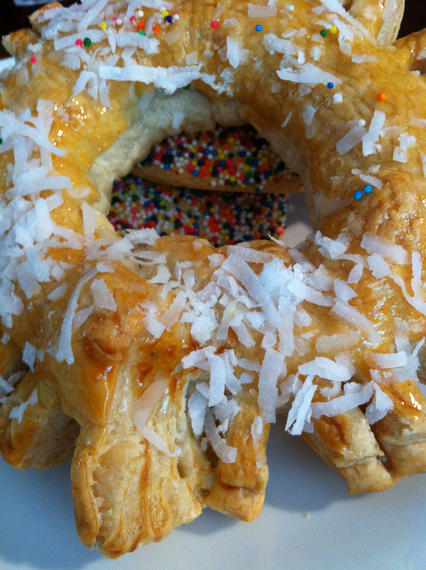 Hojaldras
Puff Pastry… Here, it's shaped into a ring stuffed with pineapple jam and topped with sweet shreds of coconut.  We both loved this combination of sweet coconut and pineapple jam.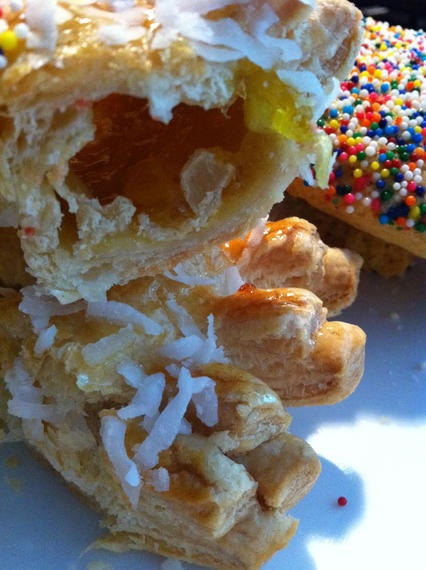 This flaky pastry was filled with a thin layer of jam.  Still, it's lovely paired with a strong cup of coffee.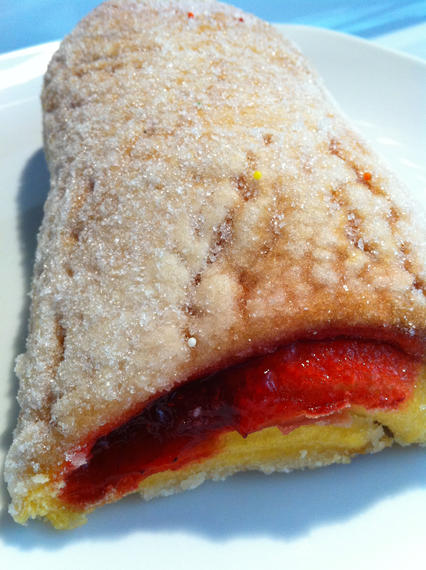 Pan Dulce Relleno
A nearly foot long sugar-coated "donut" roll without the deep frying?  Love it.  Ok, sure… they're still dipped in butter, rolled in sugar, and stuffed with strawberry jam.  But, hey, at least they aren't deep fried.  That's something, right?  These are a simple, yet tasty indulgence.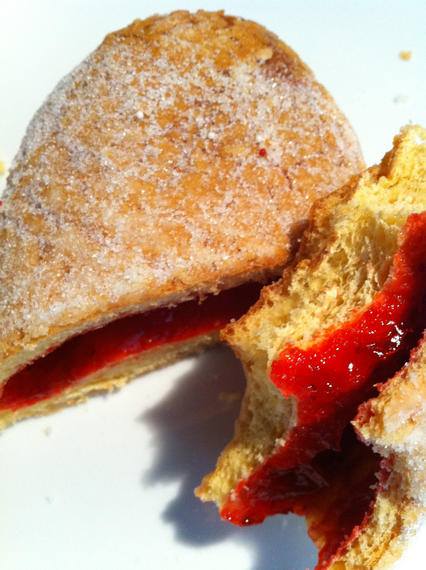 It's what's for breakfast!  These clearly won't be making a daily appearance.  But, every once in awhile?  Why not?  At just over a dollar, these are an inexpensive treat that feels like an indulgence.  As a matter of fact, all of these treats cost just over a dollar.  That's one bargain we'll be happy to take advantage of again and again.
Plenty of pan dulce (or sweet bread) are available here.  One of the most commonly seen are conchas.  Conchas are rolls topped with a thick butter and sugar paste.  Sometimes, that paste may flavored with cinnamon.  Or, it might be plain or brightly colored.  The paste is then carved into decorative shapes… usually swirls or arches to give them their traditional seashell appearance.
They have puerquitos (dense gingerbread piggies), cuernos de crema (cream filled horns) and besos (the kissing cookies stuffed with jam, brushed with butter, and caked in oodles of sugar), too.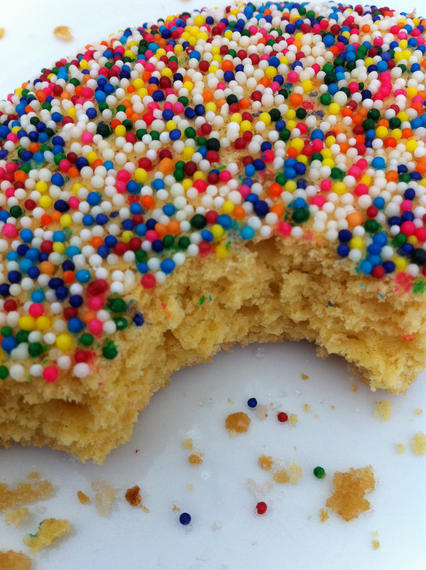 Who doesn't love sprinkles?
What if those sprinkles coat barely sweet, buttery sugar cookies?  Just say yes.  Yes, please.  The kid in both of us can't resist these simple sprinkle-coated, crunchy-crumbly giants.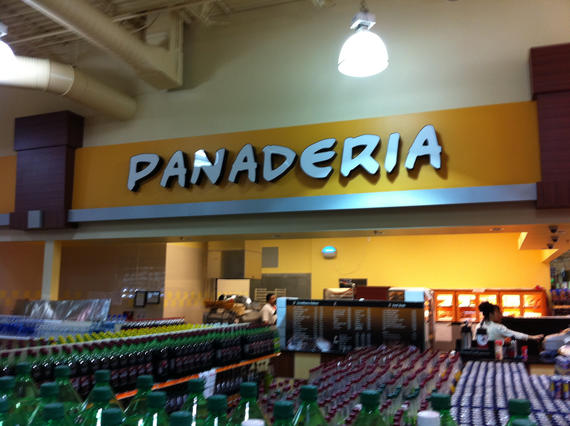 Panaderia @ Assi
1630 Pleasant Hill Road
Duluth, GA 30096
770 921 4989