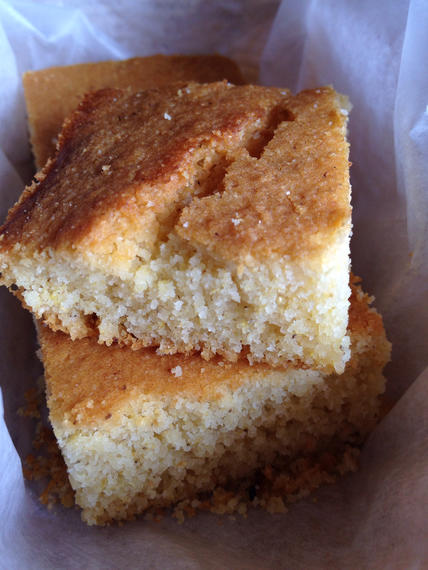 Southern Cornbread
Crispy, golden brown edges and plenty of corn meal, this is really great example of Southern style cornbread.  Our basket was warm and moist.  That barely-there touch of moisture is a sure sign that this was one fresh batch of cornbread.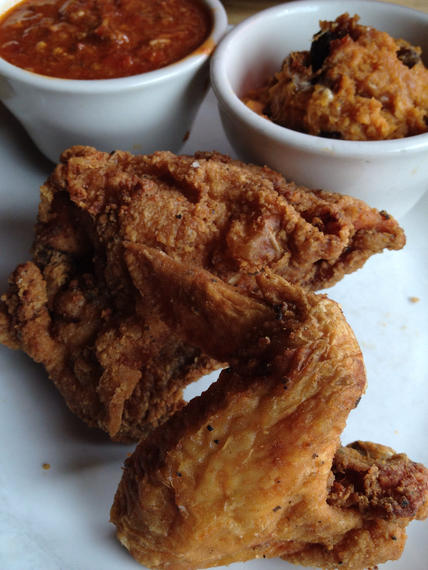 Fried Chicken
Crisp and lightly breaded on the outside, both pieces were shockingly moist and tender.  Minimal spices allow the flavor of the chicken to shine through.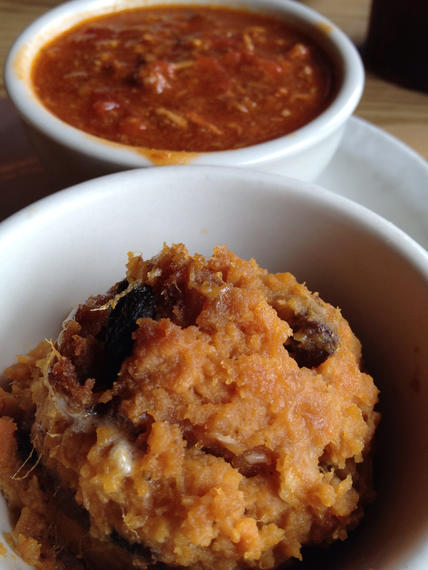 Sweet Potato Casserole & Brunswick Stew
Both were tasty sides.  The sweet potato casserole with its marshmallows and raisins was more than sweet enough to be a dessert.  We mean that in a good way.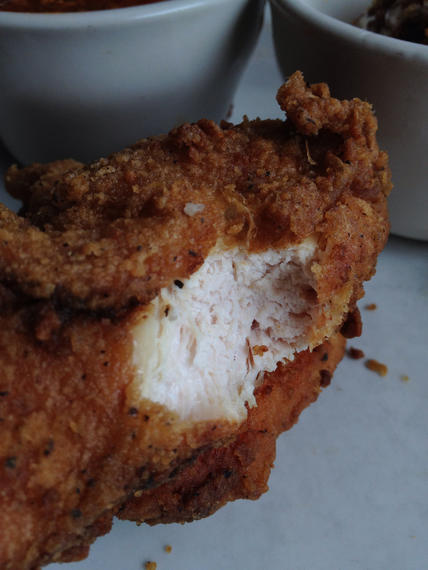 Ultra crispy on the outside, tender on the inside
We both enjoyed the light touch used in breading this tasty breast.  Every bite was one part delicate crunch and one part tender chicken.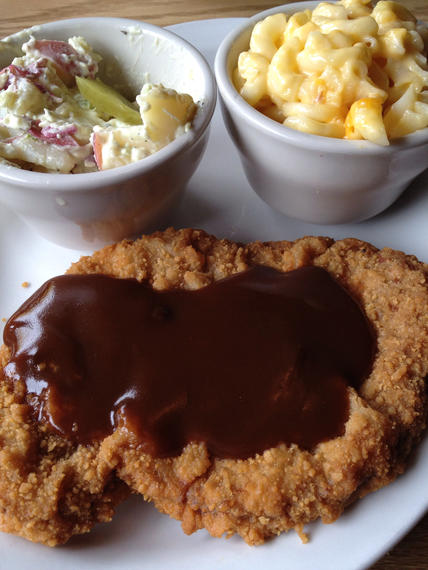 Chicken Fried Steak With Brown Gravy, Potato Salad And Mac & Cheese
Nibbles were stolen from the red-skinned potato salad first.  Tender red-sksinned potatoes make a lovely potato salad.  The chicken fried steak was fine.  It was a bit salty (especially that puddle of brown gravy).  But, there was a certain nostalgia and charm which stems from the fact that we might have enjoyed this in a high school cafeteria.  Even with its flaws, we'd still say that it's better than most cafeterias and diners serve.
Favorite meal at JR's?  It's still breakfast.  Those fluffy cat head biscuits are calling our name again.  We'll be back.  Real Soon.
JR's Log House Restaurant
6601 Peachtree Industrial Blvd.
Norcross, GA 30092
770 449 6426