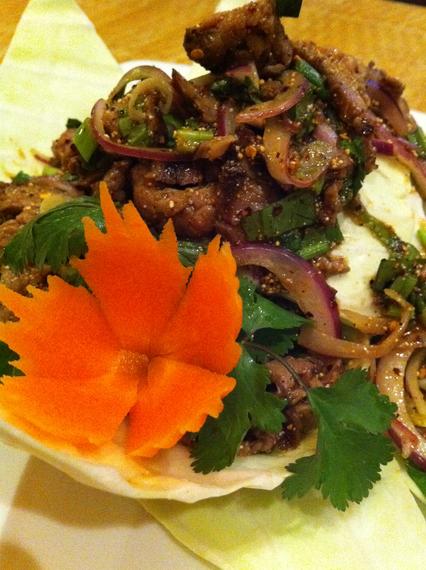 Beef Salad on a Bed of Raw Cabbage
Fish sauce has a powerfully pungent kick.  Yet, somehow, the scent of raw cabbage leaves dominate here.  Cabbage is not a favorite of ours.  A bed of almost a dozen raw cabbage leaves have a surprisingly strong aroma.  So, it's possible that bias drew our focus away from the dish itself.  In fact, it's more than possible.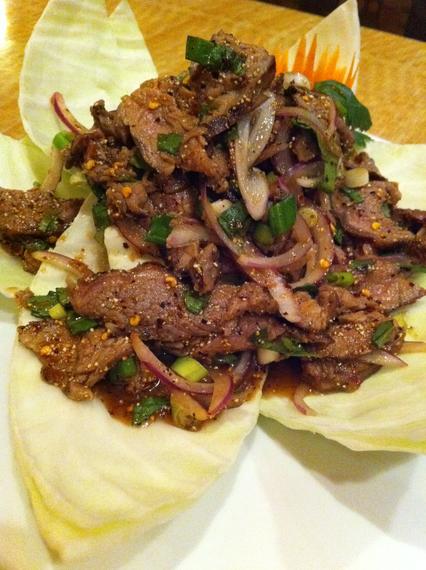 Lots and Lots of Cabbage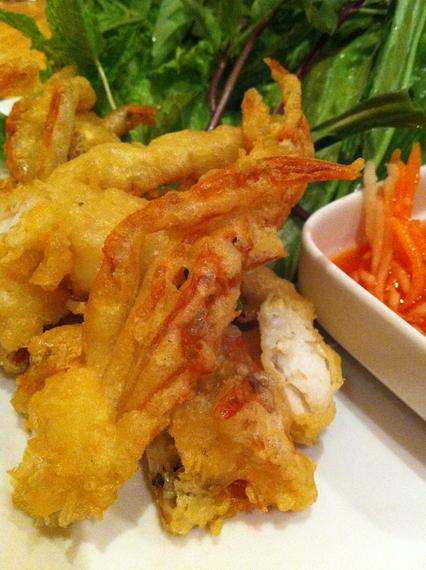 Soft Shell Crab Lettuce Wraps
Our crab was fried perfectly.  The exterior was crisp, golden brown and miraculously light & airy, while the interior remained moist and full of rich crab flavor.  Served piping hot, it was a pleasure to wrap the sizzling crab pieces with cool lettuce leaves and herbs.  …What a lovely contrast.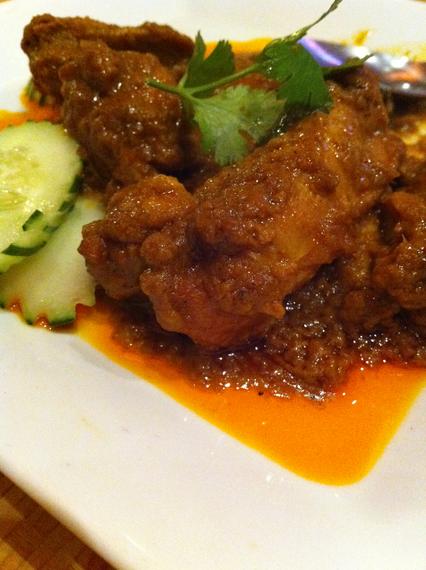 Rendang Chicken
Spiced oil covers the plate, the first sign hinting at the richness of this dish.  Those same rich flavors will bring us back for another visit some time soon.  This might not be our favorite version of this dish.  But, it held our interest.  We spent some time discussing the blend of sweet and savory spices.  And, a bright acidic tang from… is that tamarind?  Dark thigh meat added an incredible depth of flavor to this dish that would be lacking with only white meat.  And, slow stewing gave that thigh meat a tenderness and richness that was reminiscent of red meat.
Saigon Gourmet
3675 Satellite Boulevard
Duluth, GA 30096
770 232 2803