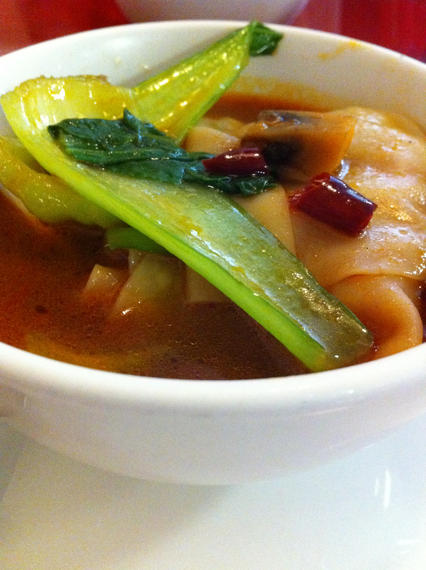 Sichuan Wontons with Red Oil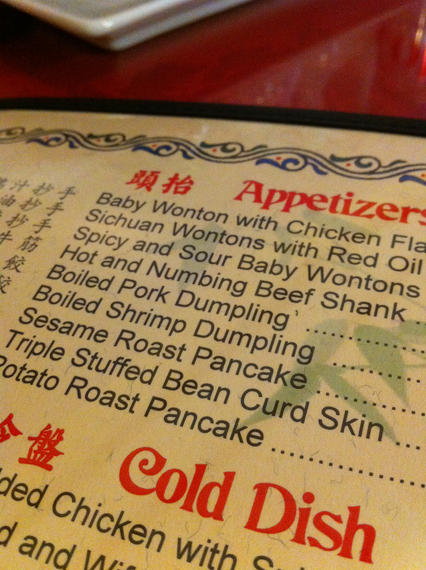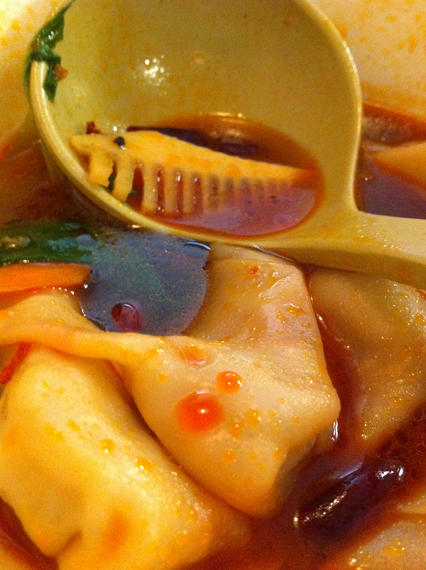 Sichuan Wontons with Red Oil
A generous bowl of wontons, vegetables, broth and a touch of red oil make this a hearty start to the meal.  The broth is spiced well.  But, all of the real heat is hidden in those innocent looking red chilies floating around.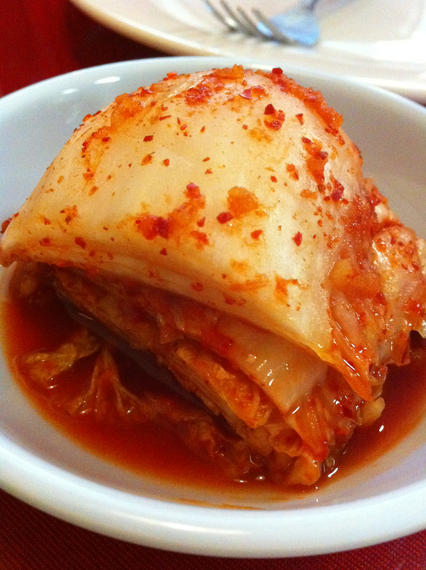 Kimchi to nibble as we wait for the rest of our meal.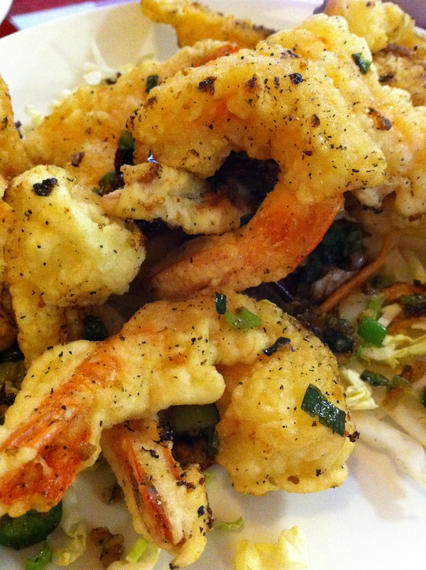 Salt & Pepper Shrimp
When in doubt, order Salt & Pepper Shrimp.  This dish almost guarantees success.  And, at Man Chun Hong, they were definitely a success.  They had a nice dose of salt, pepper, fried green onions and crispy garlic-y bits.  We enjoyed the touch of delicate sweetness that was noticeable with every bite.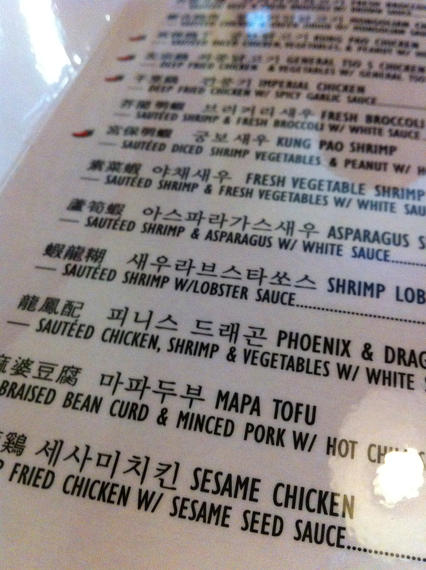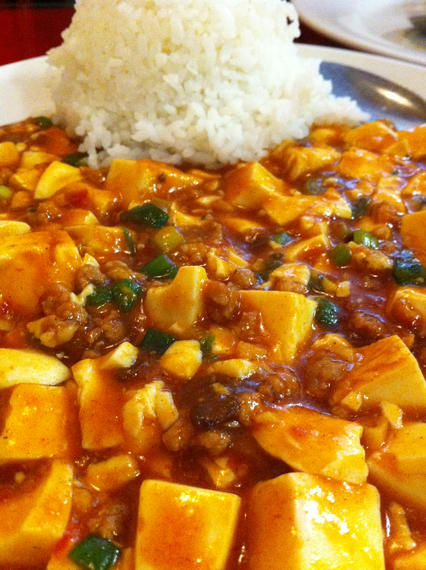 Mapa Tofu (or, Mapo Doufu)
While we were hoping this dish would pack more red chili heat, it was still comforting, creamy and satisfying.  This is the sort of dish that makes us wish we had a Chinese grandmother.
And… BONUS, Man Chun Hong is open for the holidays.
Man Chun Hong
5953 Buford Highway NE
Atlanta, GA 30340
770 454 5640