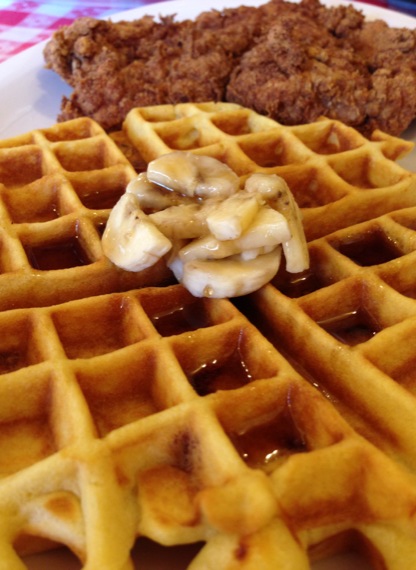 Banana Walnut Waffles & Two Boneless Fried Chicken Breasts
The exterior of the waffles offer just a touch of crunch with a softy, fluffy and dense (in a good way) interior.  The richness of the walnuts and sweet bananas in the batter add to the flavor of a very cake-like waffle.  The delicate sweetness teeters on that fine line of sweet, but, not too sweet.  Like Goldilocks seeking that "Just Right" balance, these gorgeous waffles fit the bill brilliantly.  These waffles might just be good enough to convert us to the waffle lover's camp.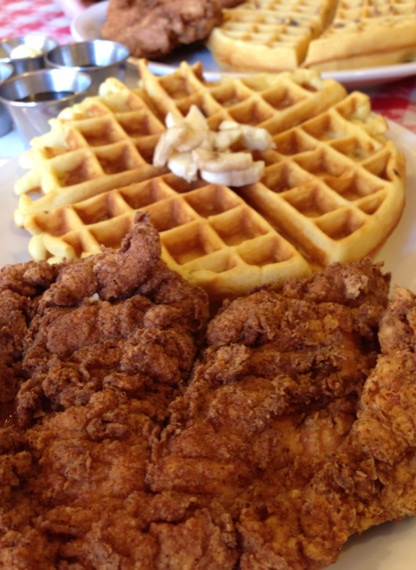 The fried chicken demands equal time and attention.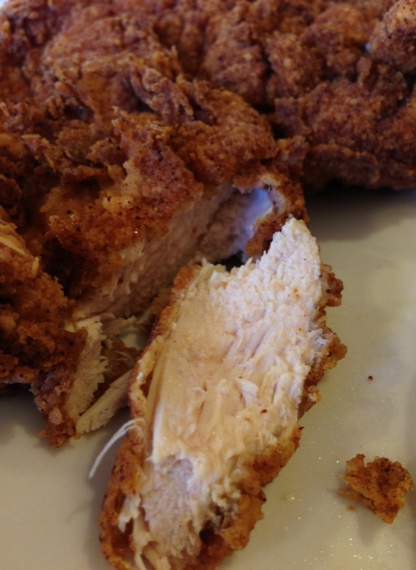 When you sink your fork into a super crisp shell and see a little rush of juice, you know even before that first bite that you're in for a good piece of fried chicken.  We both commented on the light coating of crisp breading that is both crispy and delicate at the same time.   And, there's a touch of old-fashioned seasoning in that breading that we really enjoyed.  If we were forced to guess, we might guess allspice and freshly ground black pepper?  Regardless, we like it.  It was an interesting note that kept the sweet waffles and syrup from dominating the meal.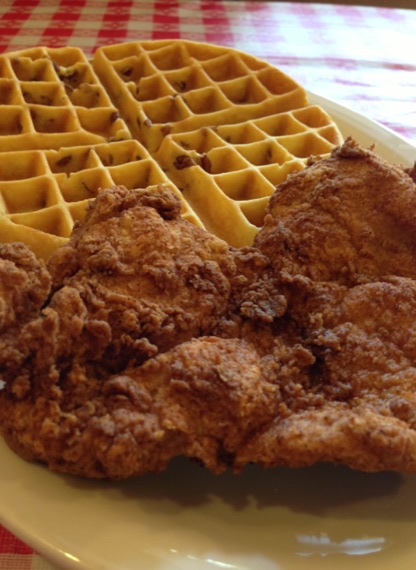 Pecan Waffles & Another Double Dose of Fried Chicken Breasts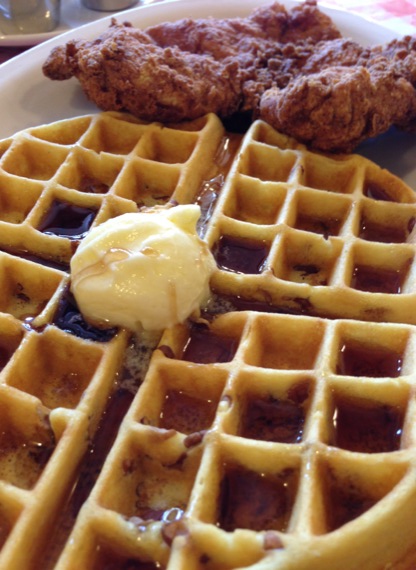 Can you see all of those yummy pecans?  So good.
(And, yes, someone likes butter.)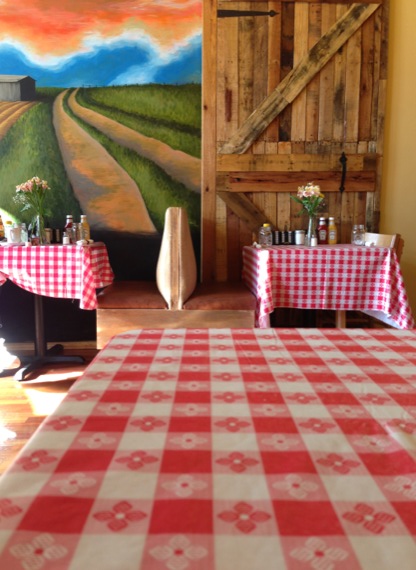 It's even more charming in person.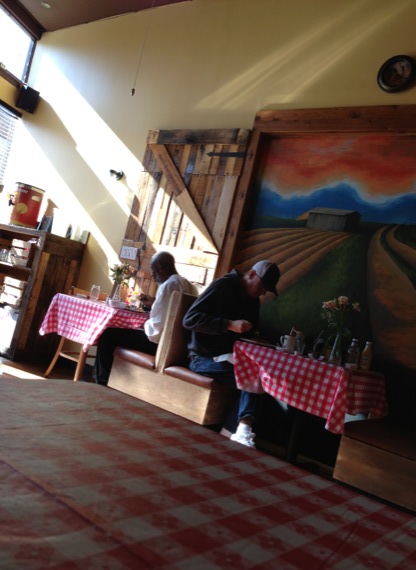 You see less than 10 boothes as you step through the door.  But, there's a bar with stools tucked into a corner and another seating area up the small set of stairs.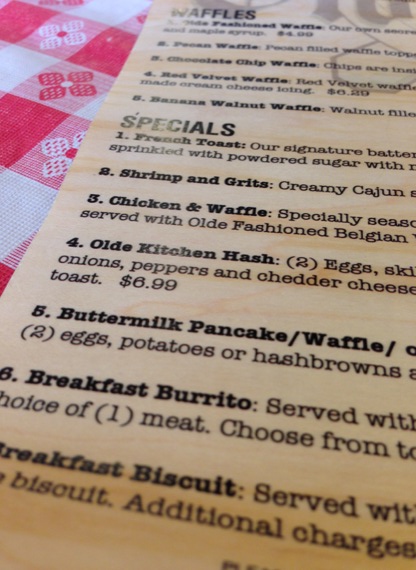 Some of the choices on the wood veneer menu.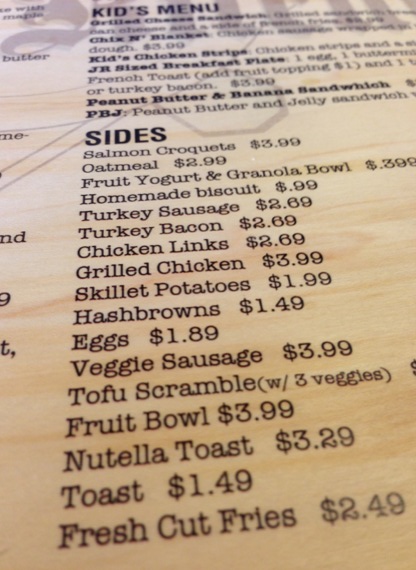 .99 cents for a biscuit?  …How is it possible that we did we not try this?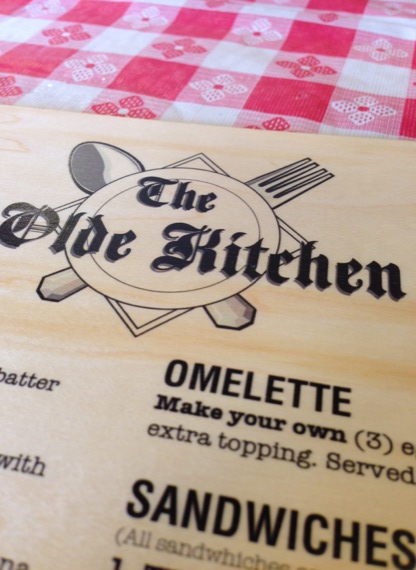 Eggs, Omelettes & Sandwiches, Too!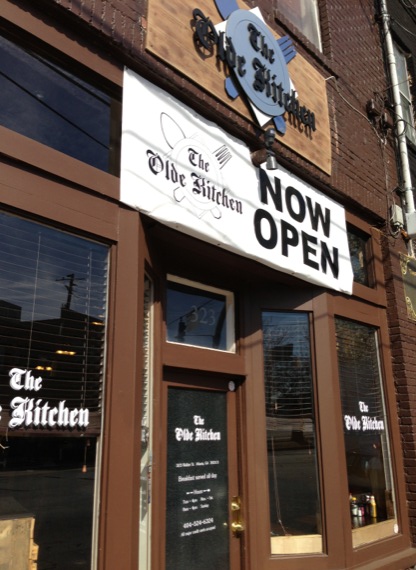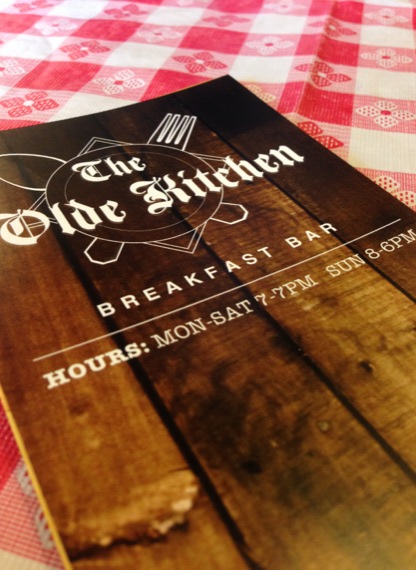 The Olde Kitchen
323 Walker Street
Atlanta, GA 30313
404 524 6324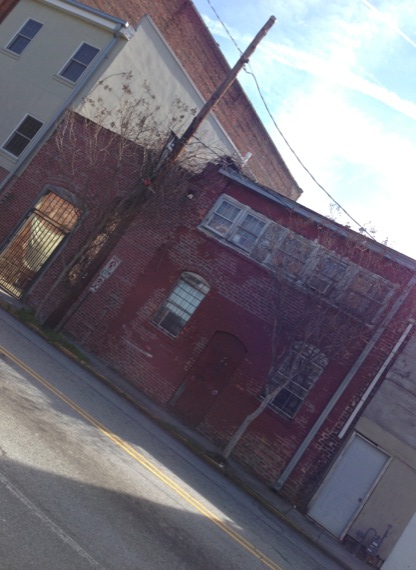 Plenty of parking is just a short walk away.