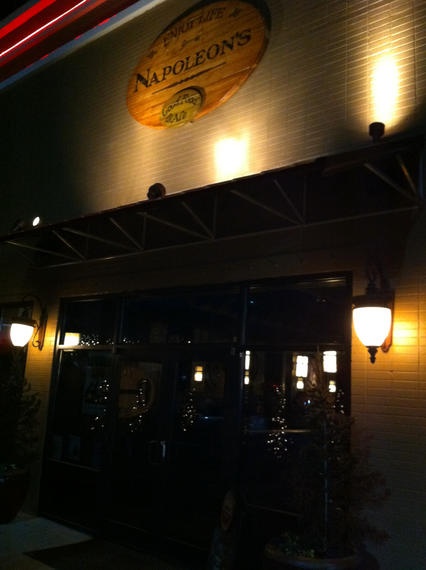 "A Comfort Pub"
We'd throw the word family in there.  On this visit, every table was jam-packed with diners of all ages from toddlers to seniors.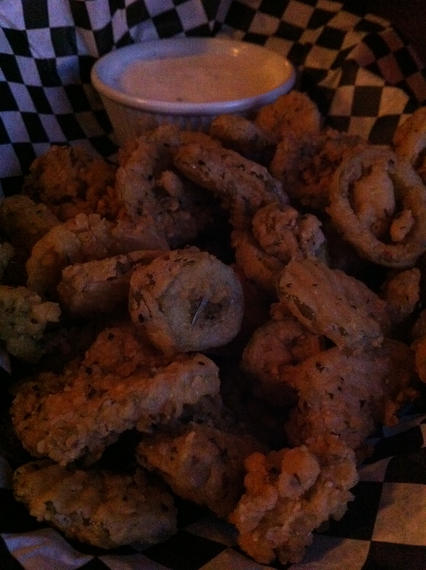 Fried Jalapenos & Pickles
This is the second time we've ordered this.  Just about perfect, each pickle and jalapeno was fried to a deep golden brown.  We're growing addicted to these… particularly the mildly spicy, tangy jalapenos.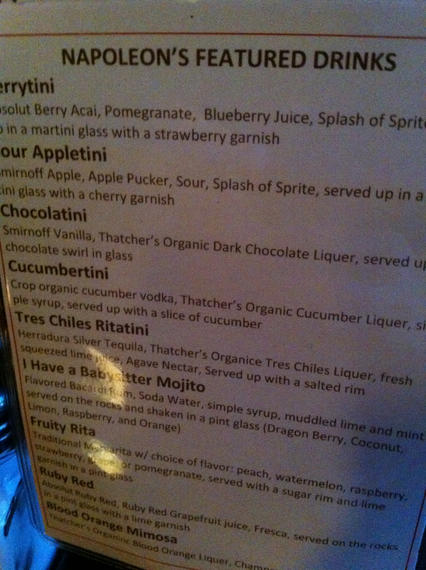 The cocktails err on the side of sweetness.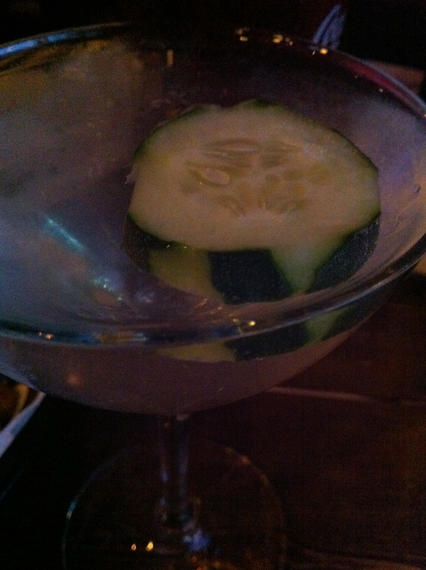 We were mostly happy with this cucumber martini that would qualify as a drink and a half.  (The martini glasses are a very generous size.)  Decidedly sweet and easy to drink, one of us enjoyed it more than the other.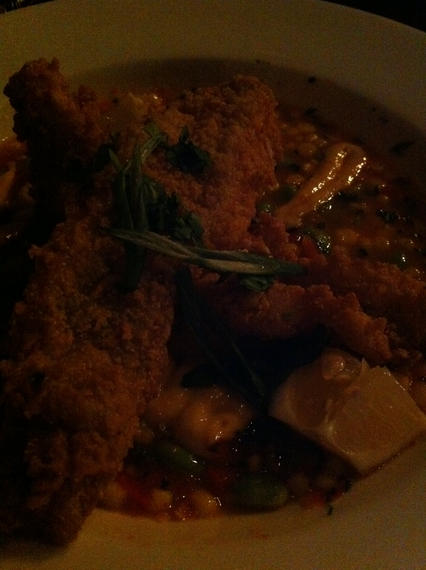 Fried Catfish
(on a bed of edamame succotash)
We both enjoyed this dish, so much so that someone was chastised for stealing bites.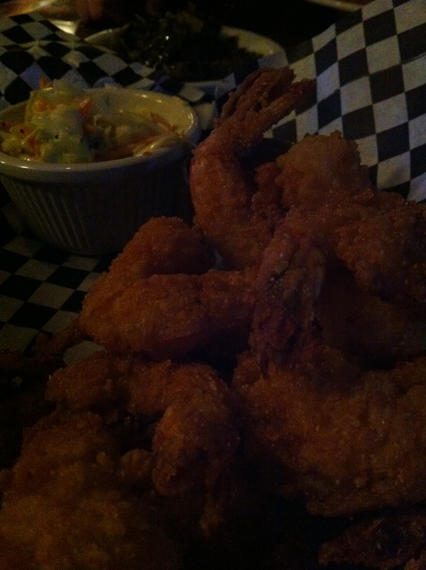 Fried Shrimp
(with coleslaw & red dragon sauce)
These shrimp were very large and breaded with a delicate, yet crisp breading.  Sadly, this dish suffered a bit from what we assume to be an overworked kitchen.  They were a bit on the greasy side.  But, that won't stop us from trying these again.  If the sweet red dragon sauce had more heat to it, we could grow to love these.
Napoleon's Grill
2836 La Vista Road
Decatur, GA 30033
404 321 5000