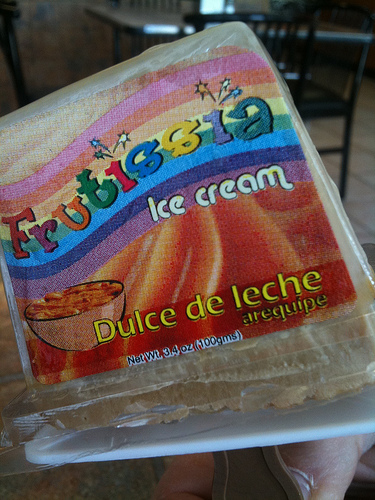 Dulce De Leche Ice Cream Pop
This yummy little bar was the perfect end to our meal.  We've enjoyed many meals at Las Arepas De Julia.  But, we're usually too stuffed to look at the ice cream cooler.  Luckily, this hectic day made us crave something sweet.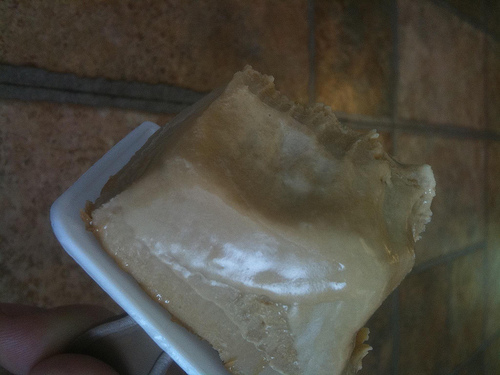 There's no doubting the flavor of this rich and creamy bar.  The deep golden caramel color warns you to the depth of flavor packed in this little square-shaped pop.  We both loved it.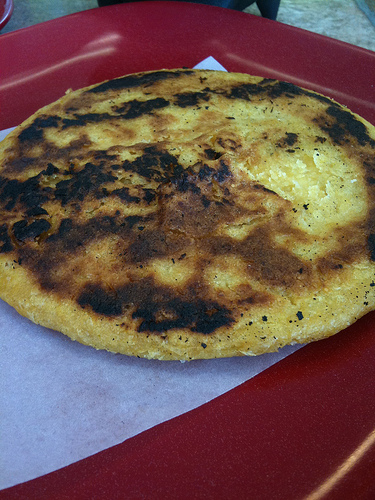 Arepa De Chocolo Con Queso
This tender, sweet corn arepa filled with melty cheese was fabulous… again.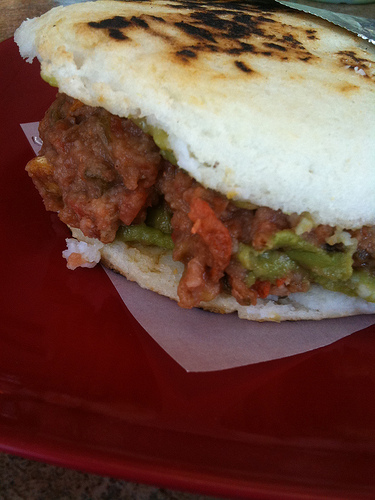 Arepa Paisa
This time we both chose the arepa paisa for lunch.  All of the flavors of the Bandeja Paisa (fried pork skins, beef, avocado, tomato, & beans) stuffed into a light and fluffy arepa.  It's a rich and hearty meal.  We knew a day full of errands would make dinner a late night affair.  So, this was a great choice to keep us full of energy for the long day ahead.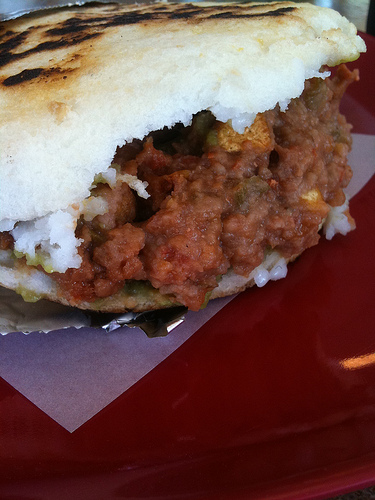 Arepa Paisa #2
Both arepas had more beans (and less beef) than our previous visits.  But, they were still quite good.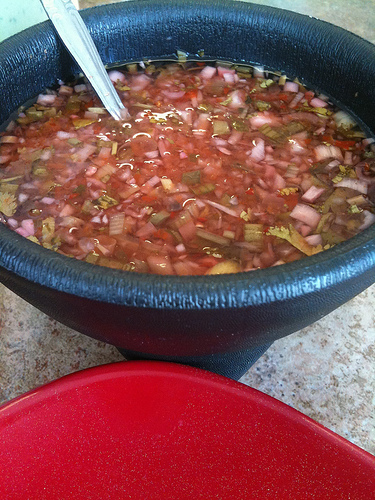 Fresh Colombian Style Salsa (Aji Picante)
Fresh tomatoes, onions, peppers & cilantro float in a generous amount of mellowed vinegar.  Love it!
Las Arepas De Julia
4044 Lawrenceville Highway
Lilburn, GA 30047
770 559 4094