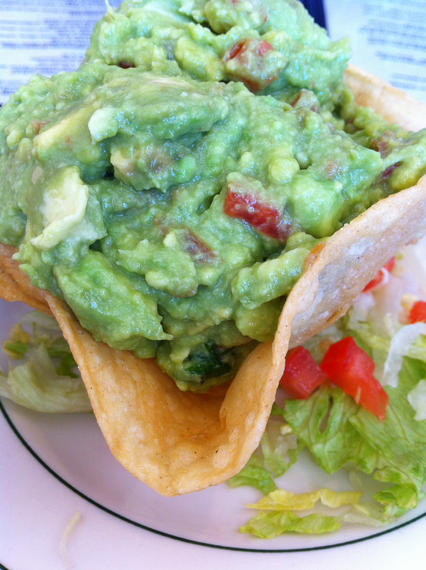 Gaucamole
Thankfully, this time the guac had plenty of avocado with a nice chunky consistency and only a touch of diced tomatoes.  On our last visit, there was an over-abundance of diced (unripe) tomatoes causing a bland, watered down guacamole.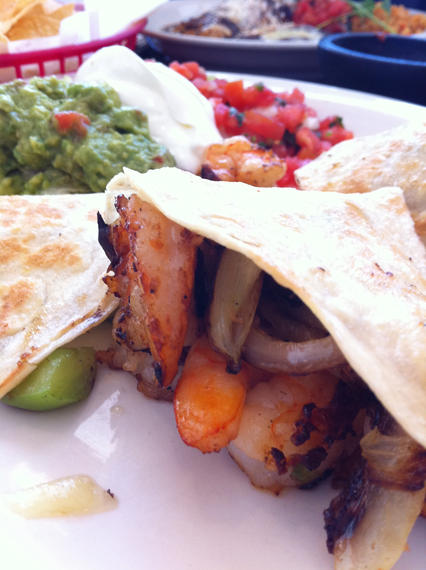 Quesadilla de Camaron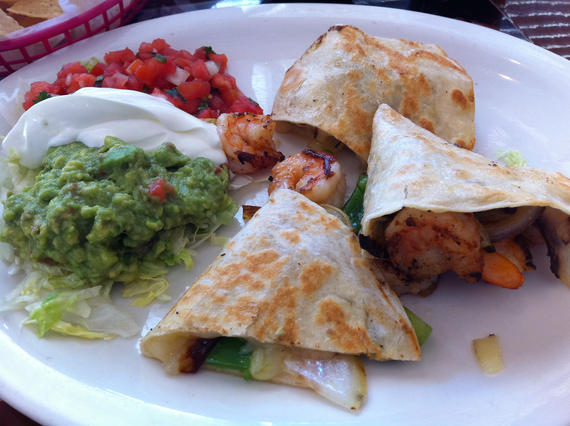 For many years (close to 10), this dish consisted of two small griddle fried flour tortillas stuffed with shrimp, peppers, onion and cheese.   Now, it appears to be a single flour tortilla sliced into three pieces.  It's still tasty, but, for $12.95…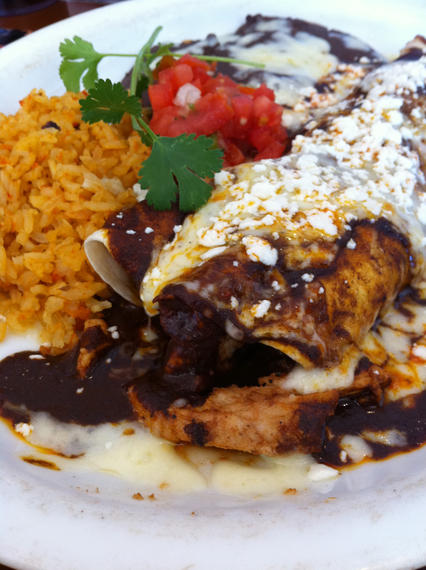 Chicken Mole Special
This is a lovely rich mole with a nice balance of sweet and heat.  The flour tortilla was jammed with tender slices of chicken breast.  And, topped with two cheeses, this daily special was the winner of the day.  But, we long for days gone by when Taqueria Los Hermanos was a sure fire winner with almost every dish.
Taqueria Los Hermanos
4418 Hugh Howell Road
Tucker, GA 30084
678 937 0660