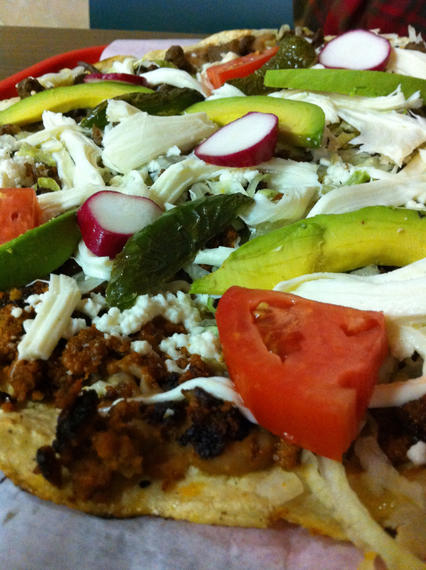 Oaxaca Tlayuda
(With Chorizo & Steak)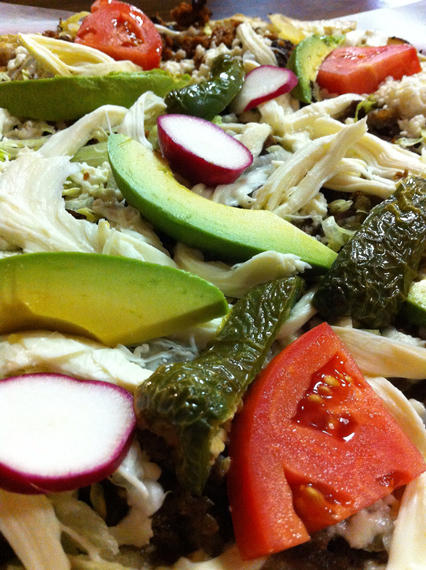 The handmade tortilla had crispy charred edges with a smoky appeal.  And, that tortilla was covered with avocado, roasted peppers, tomatoes, radishes, steak, chorizo and Mexican cheese.
Delicious.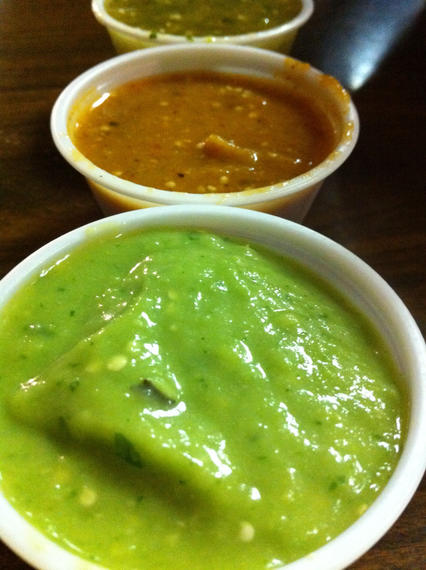 Our Favorite Salsas
One with creamy avocado, one spicy, roasty-toasty, and salty with peanuts, and a mild roasted tomatillo salsa topped our favorites list.  But, there are plenty of other choices.  From super hot to mild pico de gallo, everyone is sure to find a salsa that they love.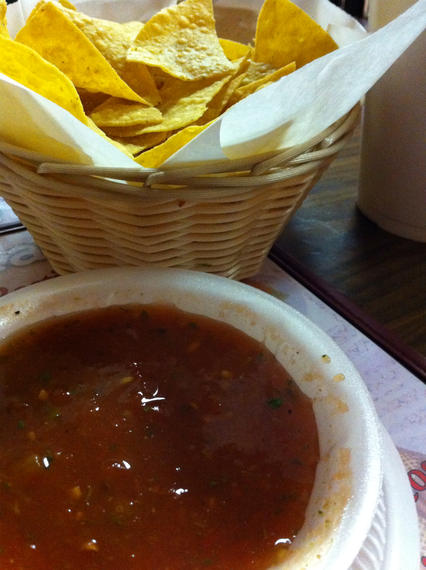 What about the salsa that comes paired with the chips?
It was fine, but, not a favorite.  It was extremely mild.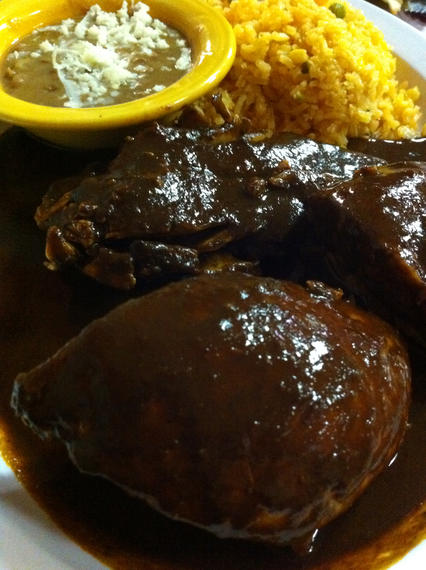 Oaxaca Mole
Buried under that deep dark mole, that's one gigantic chicken breast cut into three peices.  How big was it?  So big, that two  ravenous adults couldn't finish it.  The leftovers made a fabulous lunch for one.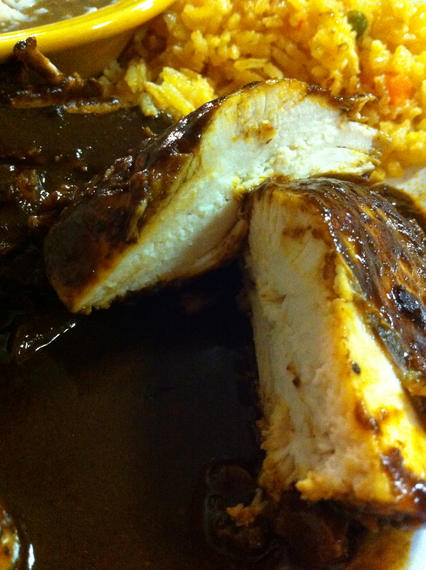 Tender, divine and delicious…. pick a word.  Made with a blend of six chili peppers, sesame seeds, nuts, chocolate, herbs and other spices, this is savory comfort food at it's finest.  You'll barely notice the ex-fast food restaurant digs with formica table and chairs.  The surroundings melt into the background with the first bite of fine food.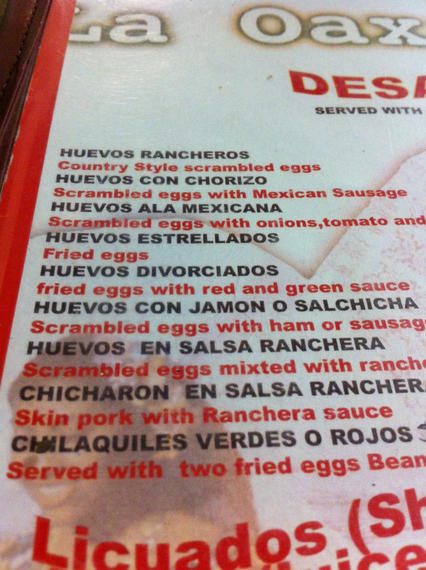 Now, we're craving breakfast.
Taqueria La Oaxaquena
605 Mt Zion Road
Jonesboro, GA 30236
770 960 3010