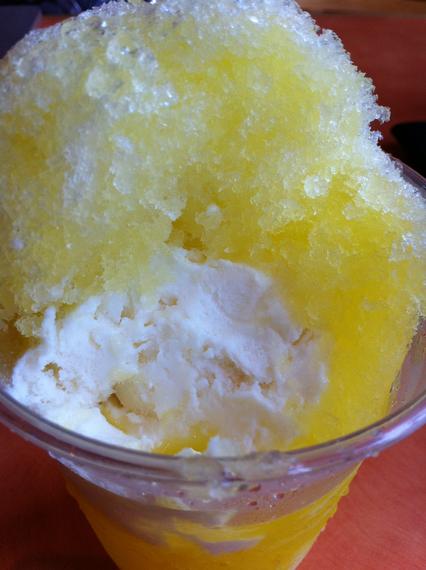 Pineapple Shave Ice with Coconut Ice Cream
As expected, this was a killer combination.  Creamy coconut ice cream and sweet pineapple syrup created a layered frozen pinita colada (virgin pina colada).  Summer in a glass…
Very yummy.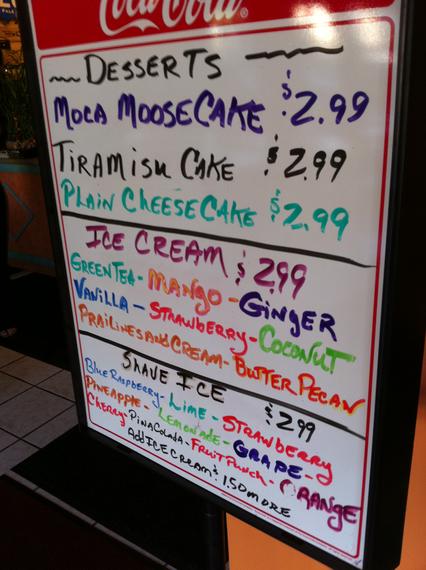 Next time?  I'm thinking… mango shave ice & coconut ice cream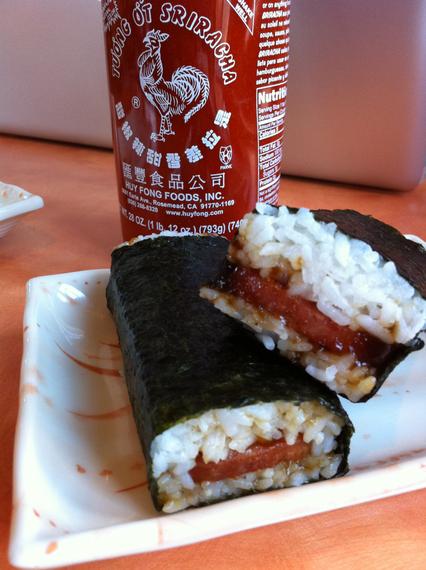 Spam Musubi
We noticed this on Waikikie BBQ's menu on our first visit years ago.  Two non-fans of Spam are we.  So, we've never gotten around to ordering.  Until now.  But, it's gotta be said… it didn't suck.  Thankfully, the flavor of the spam is almost lost under the sauces.  Only a savory, rich meat-like flavor comes through.  And, the saltiness is muted by the rice.  (another positive)  One of us puts it firmly in the "not bad" category with a slim chance of growing on them.  The other?  A vague "eh" was given some consideration before being declared as the current standing.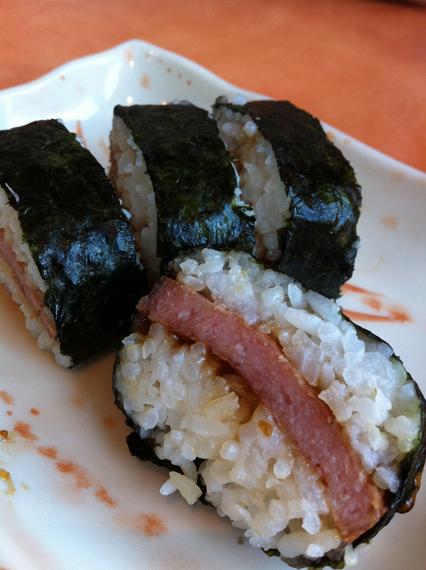 There's a lot of great local food to be had at Waikikie BBQ.  The shave ice?  Hell yeah!
The musubi?  A qualified yes…
Waikikie Hawaiian BBQ
2160 Briarcliff Road NE
Atlanta, GA 30329
404 638 1115