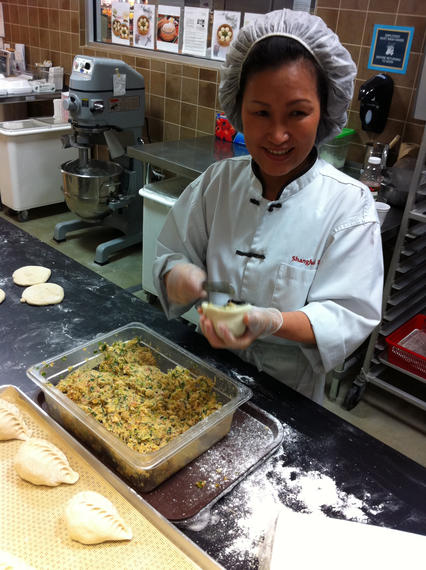 Look For The Dumpling Lady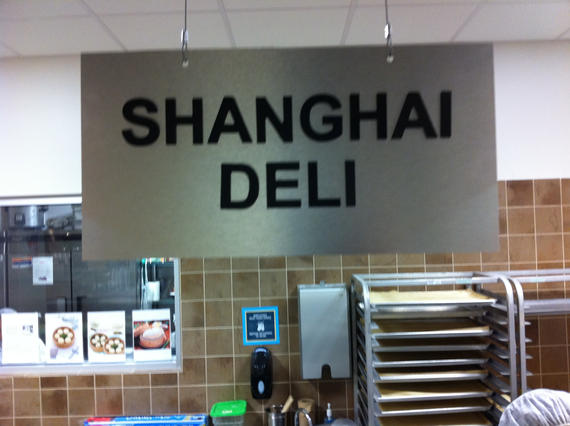 …Standing Under The Shanghai Deli Sign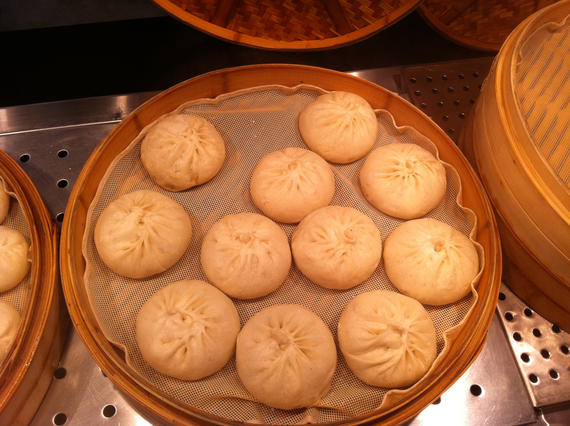 Steaming in Giant Steamers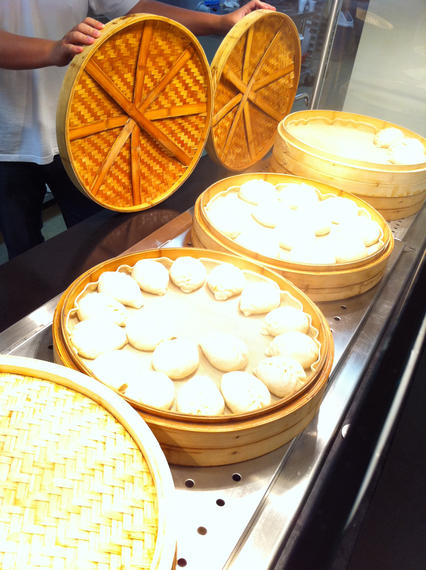 The Full Lineup of Steamers
(half are spicy dumplings, half not)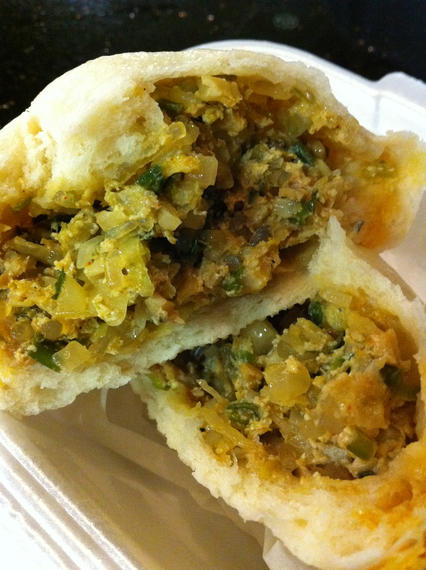 Korean Spicy Pork Mandu (Or, Mandoo)
Filled with spicy pork, translucent noodles, finely chopped onion and a touch of green, these handmade dumplings are delicious.  We are absolutely in love with these giant dumplings.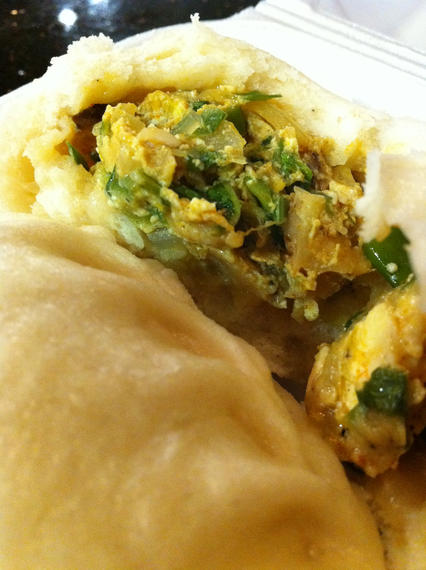 Spicy Chicken Mandu
The interior appears to be quite similar inside the spicy chicken version.  But, here, the fresh ginger really pops.  This adds a refreshing burst of bright, fresh flavor to the spice.  These are equally delicious… possibly even more delicious than the pork.  We argued this point amongst ourselves.
These yummy Korean dumplings are the one and only reason we will be returning to Mega Mart.  Period.
Mega Mart
2100 Pleasant Hill Road
Duluth, GA 30096
770 495 0345