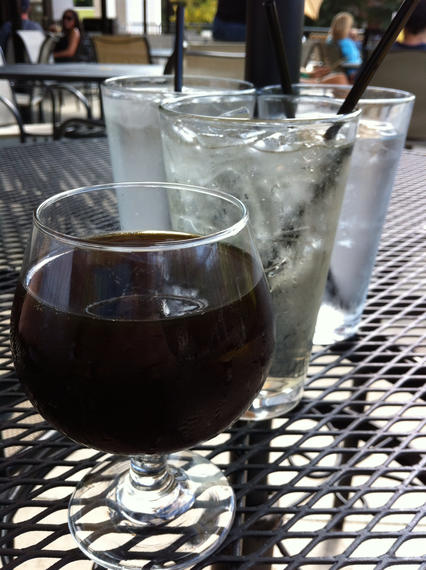 Wild Heaven Eschaton & Cream Soda
Wild Heaven Eschaton, a Belgian-style quadrupel ale (10.5%) aged on pinot noir chips is currently available in only a handful of restaurants in Atlanta and Athens.  We enjoyed the rich flavor that reminded us of a fine tawny port with hints of vanilla, oak and dried fruit.
And, what's mimicking a third glass of water?  It's a cream soda cocktail with Pinnacle whipped cream vodka and ginger ale that's just too easy to drink for our own good.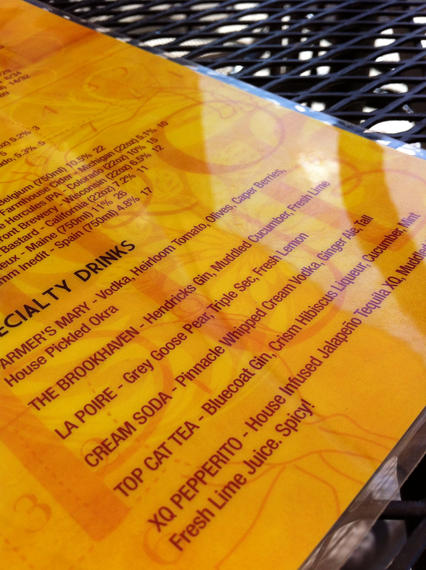 Next time, La Poire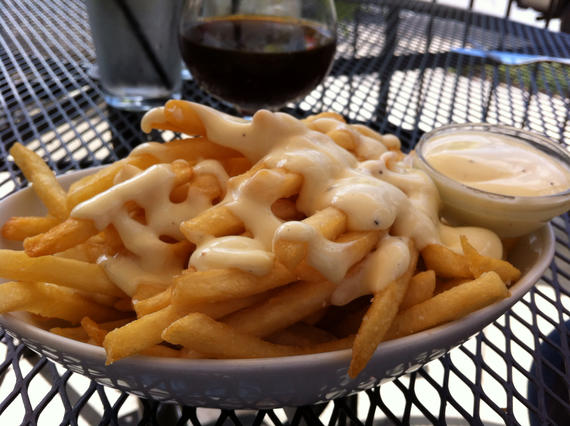 Duck Fat Fries with Bacon Mayo
AKA "The Day Killer"  …These crispy decadent fries should come with a warning.  We were both ready for a long winter's nap after sharing this dish.  And, even sharing them, we both thought they were a meal on their own.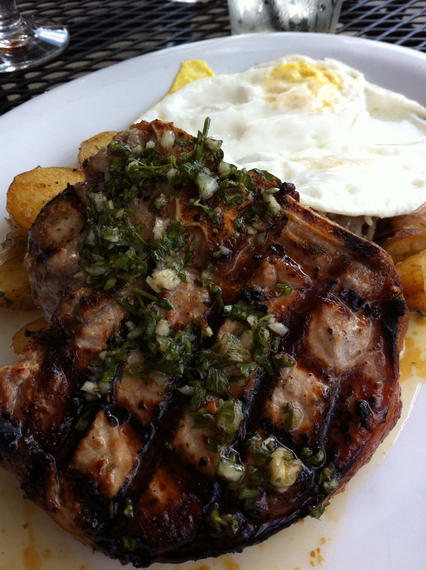 Sage Roasted Pork Tenderloin With Fingerling Hash
But, wait, there's more.  This gorgeous pork chop is topped with gremolatta and served with two, tender easy-over eggs.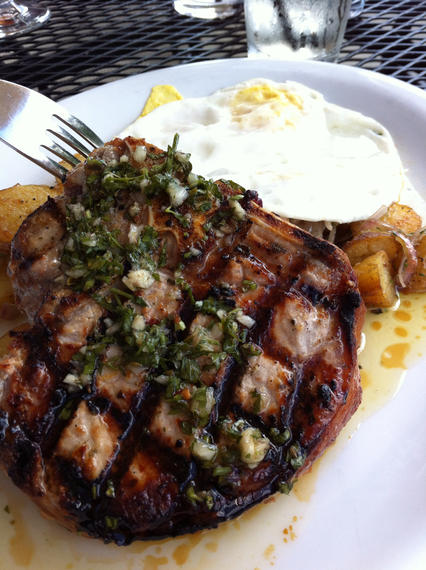 Someone's stealing a crispy, garlic-y fingerling
Crispy on one edge,  tender and buttery on the other… we couldn't stop eating them.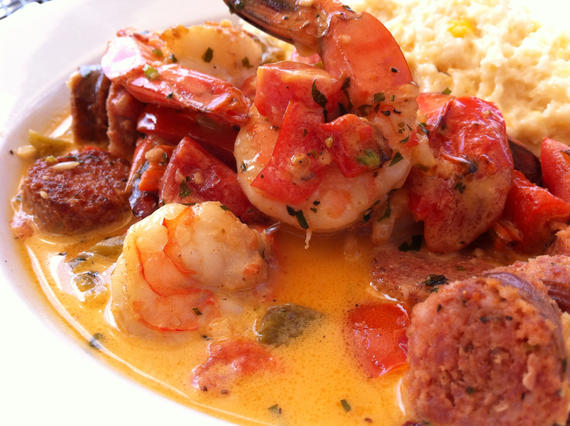 Shrimp & Grits
Those shrimp were tender, full of flavor, and perfectly cooked.  Yes, perfectly cooked.  That's no exaggeration.  But, we both found the vinegary tang of the broth a bit overwhelming.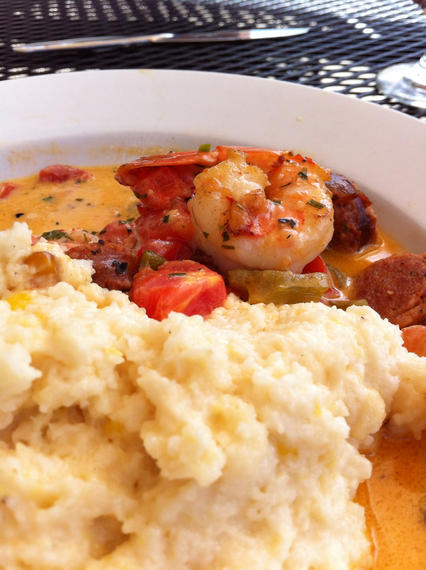 And, last but not least, the grits were rich, buttery, smooth and creamy.  If we weren't stuffed to the gills, we would have gobbled up every bite.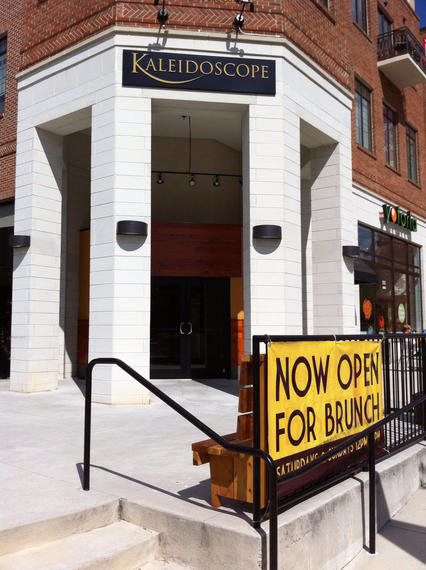 Kaleidoscope Bistro & Pub
K-Pub
1410 Dresden Drive
Suite 100
Atlanta, GA 30319
404 474 9600