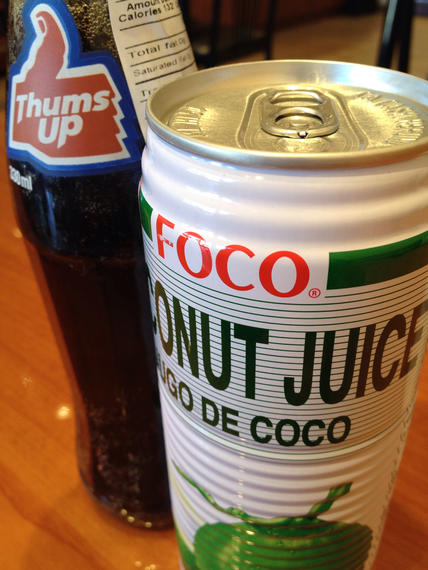 Thumbs Up Cola & Coconut Juice
The coconut juice was lovely with our refreshingly spicy meal.  The Thumbs Up Cola?  We have to say it.  We're not fans.  There's an unpleasant chemical taste to it that we did not enjoy.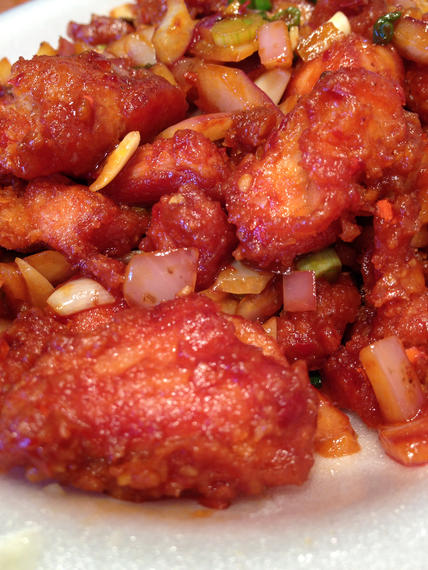 Bullet Chicken
Loved it!  This might look a bit like sweet and sour chicken.  But, these crispy chicken chunks have a great spicy kick.  While we eagerly gobbled up each and every bite, we think it might be too spicy for some.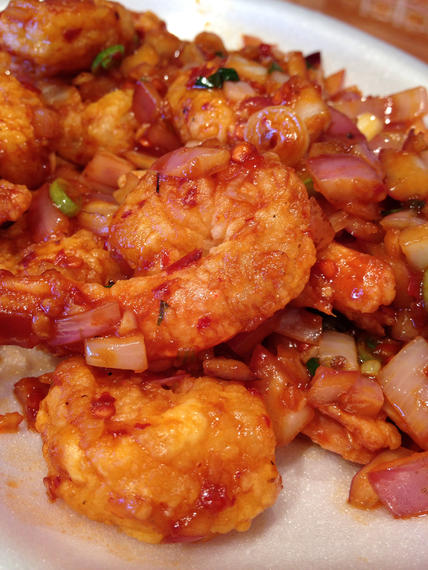 Crispy Chili Shrimp
The crispy chili shrimp dish is almost identical to the Bullet Chicken.  The one real difference is a slightly heavier breading on the shrimp.  This breading didn't hold up to the sauce quite as well.  This caused it to get a bit soggy toward the end of the meal.  We still enjoyed it.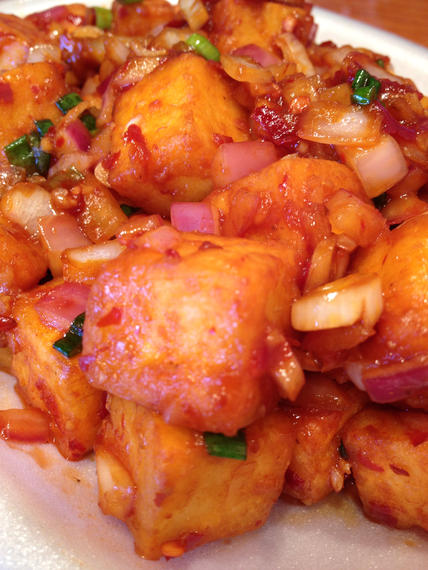 Crispy Chili Paneer
Deep fried crispy paneer chunks in chili sauce with red onions and scallions, this might just be one of the tastiest paneer dishes we've ever eaten.  Again, nearly identical to the shrimp, but without the breading.  These three dishes are listed as appetizers on the website.  But, each of these dishes was served with an equally generous portion of rice.  That makes each one these choices a very hearty meal.  After feeding two very hungry individuals, we ended up with more than enough leftovers for two lunches.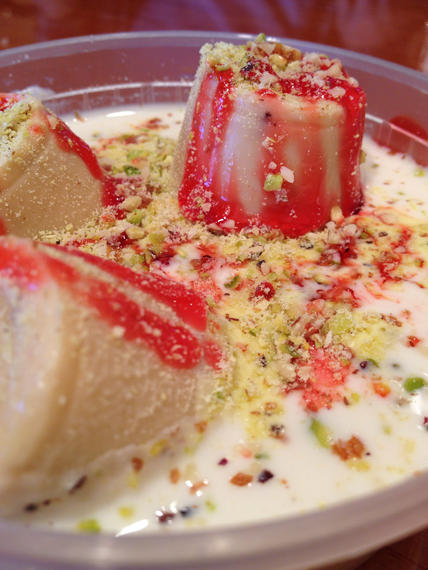 Shahi Falooda Kulfi
Those three little mounds of pistachio dusted kulfi drizzled with rose syrup top a bowl of soft vermicelli in a thick syrupy sweet cream.  Yes, it's VERY sweet.  But, with each version of this dessert we try, we enjoy it a little bit more each time.  The interesting blend of textures and flavors create a pleasantly unique sweet treat.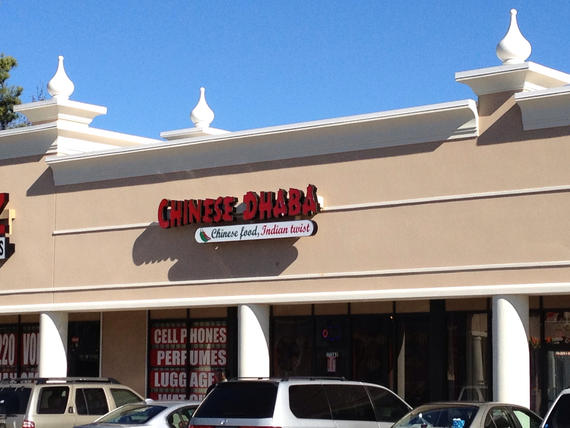 Chinese Dhaba
(Patel Plaza)
1713 Church Street
Suite A2
Decatur, GA 30033
404 736 6453