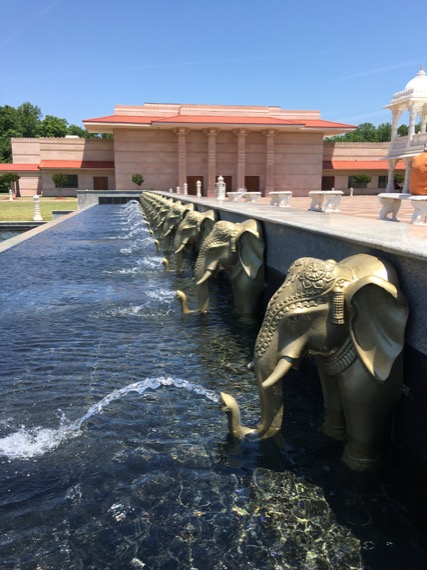 BAPS Shri Swaminarayan Mandir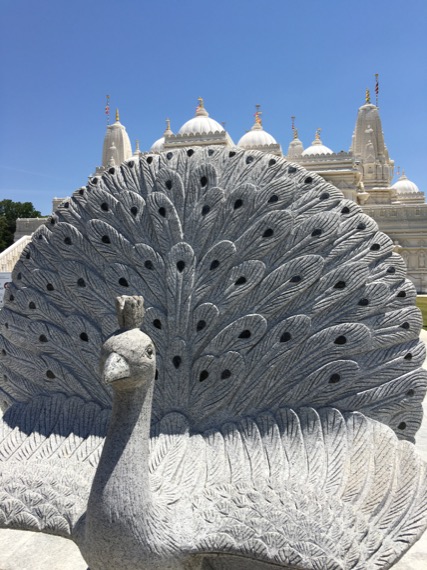 Hidden In The 'Burbs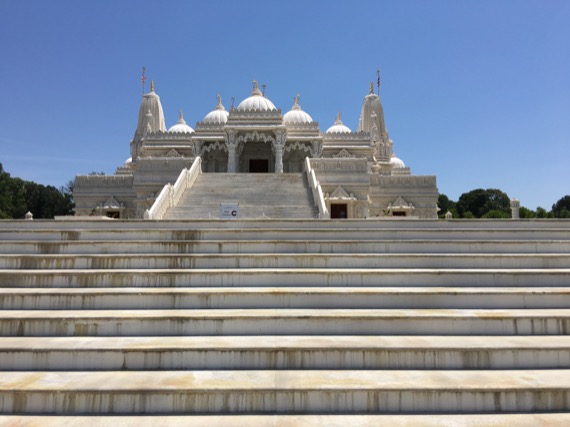 Everyone Is Welcome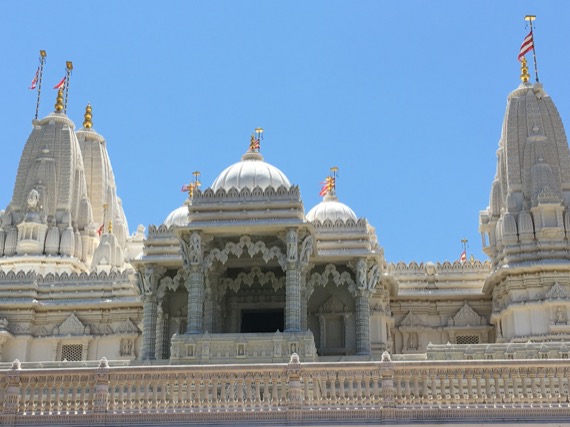 Turkish limestone, Italian marble, and Indian pink sandstone become one huge work of art.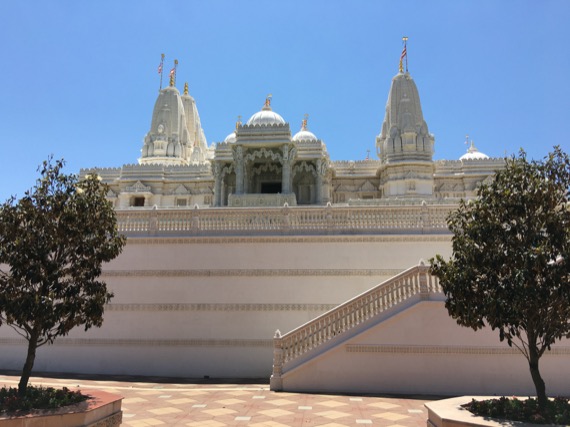 Beauty, peace, and tranquility lies within.  No photography is allowed inside the mandir.  Since this is a place of worship, that's understandable.  And, we'd say this carved monument deserves to be seen with your own eyes.  34,000 pieces of stone were hand carved to create this mammoth gem.  It's nothing short of breathtaking from top to bottom.  Inside and out, this stone temple will overwhelm your senses.  You'll want to marvel at the countless carvings at your leisure.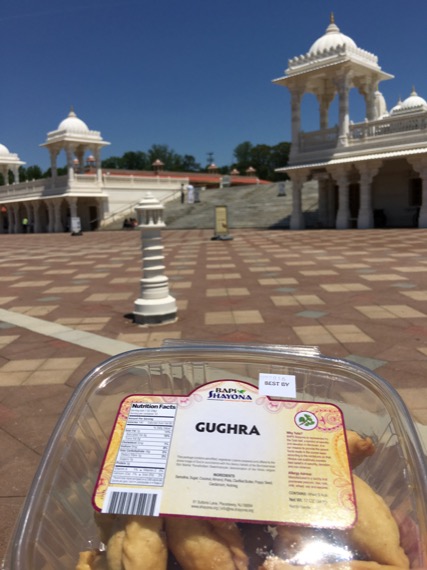 Gughra
Don't forget to exit through the gift shop.  There's an assortment of books, postcards, incense, and more.  Most importantly, there's a lovely collection of snacks!  We left with one big container of gughra pastries, Shayona Hot Mix, and spiced cashews.  The Shayona Hot Mix  is a blend of deep fried dough pieces shaped into an assortment of thick and thin noodles, green peas, lentils, and peanuts spiced with red chili powder, black pepper, cumin, fenugreek, coriander, black salt, and a blend of other spices.  The cashews are one of our all-time favorite snacks.  For even more snacks, check out their nearby restaurant.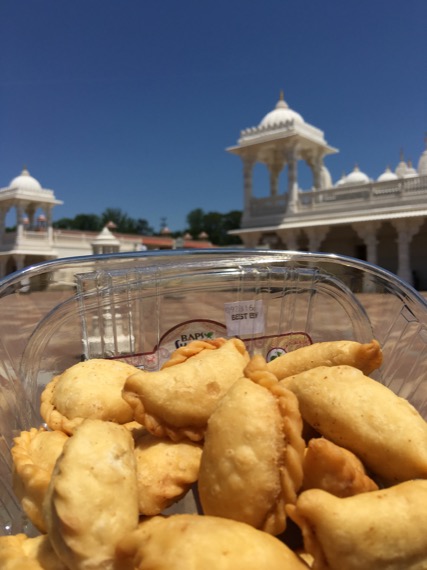 On this day, the gughra topped our favorites list.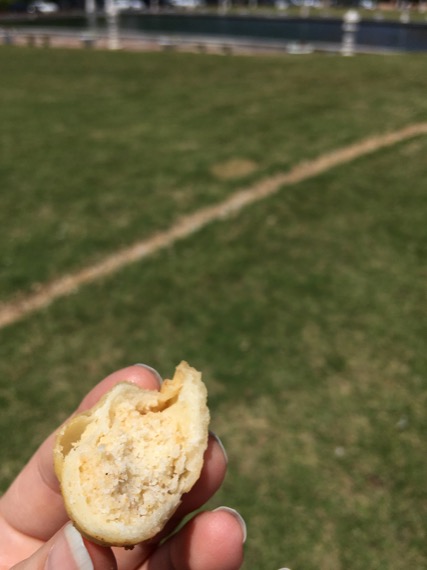 What's in there?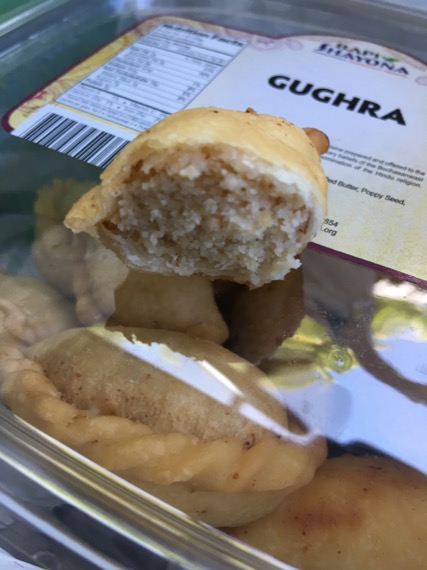 It's a blend of white poppy seeds, coconut, cardamom, nutmeg, and sugar artfully hand wrapped in a tasty pastry shell.