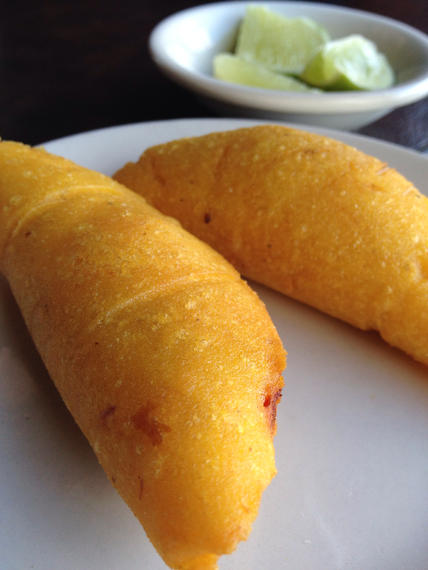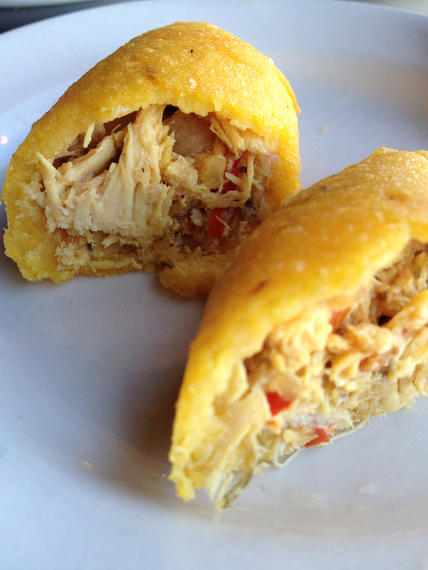 Chicken Empanadas
Bursting with tender chicken chunks, this was a welcome sight to our hungry eyes.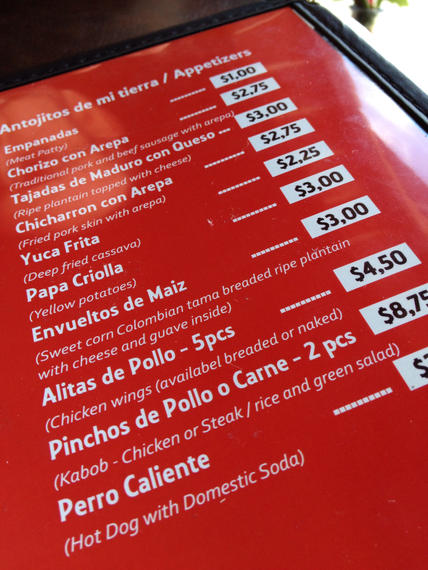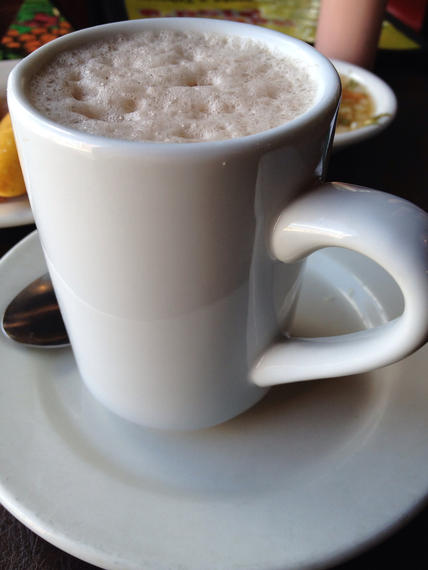 Whipped Hot Chocolate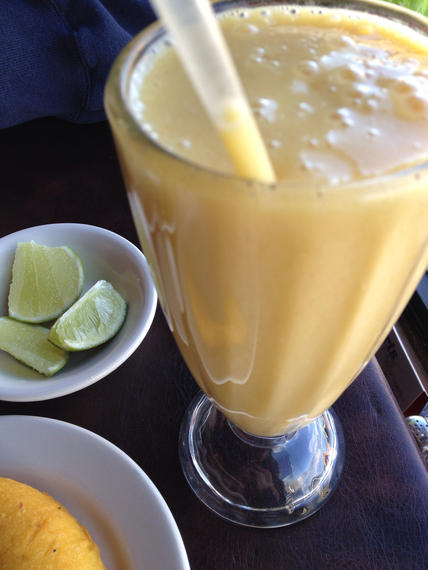 Passionfruit Milkshake
There is a lengthy menu of juices with health benefits listed.  Served on ice or blended with milk, you choose.  The passionfruit milkshake was absolutely divine.  Refreshingly tart with just the right touch of sweetness, it's just too good for words.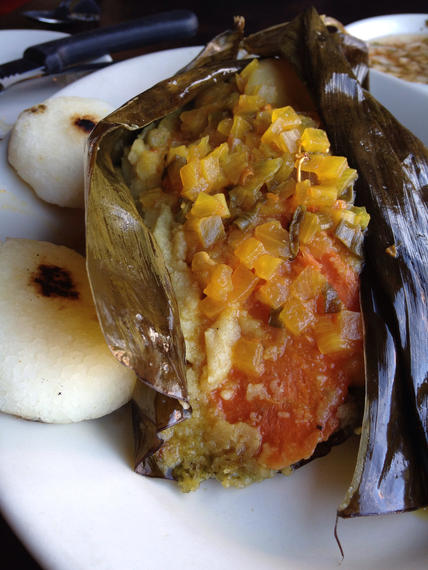 Tamal
Topped with onions and wrapped in a glossy banana leaf, this Colombian tamale was generously stuffed with tender chunks of pork, chicken, potato, carrots, and peas.  This tamale makes a very generous meal served with two freshly grilled arepas.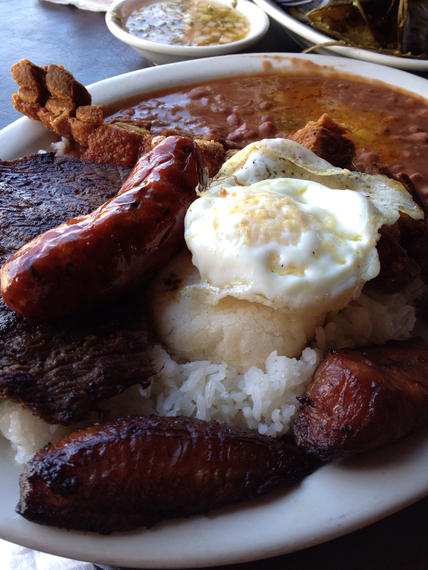 Bandeja Paisa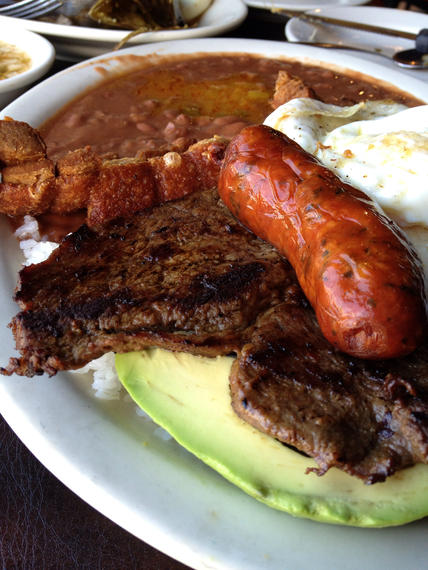 Piled high with all of the usual suspects.  Avocado, grilled thinly sliced steak, chorizo, fried egg, rice, beans and chicharron cover this large platter.  Not that hungry?  They over a mini version, too.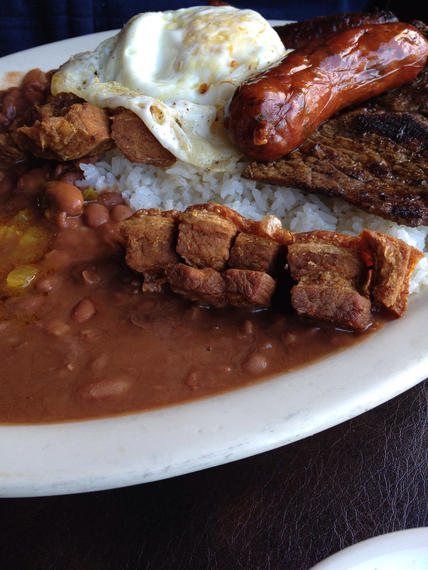 The steak and chicharron were cooked to a very well done.  Given the option, that might not have been our choice.  But, we enjoyed the contrasting crunch of the chicharron paired with the comforting rice and beans.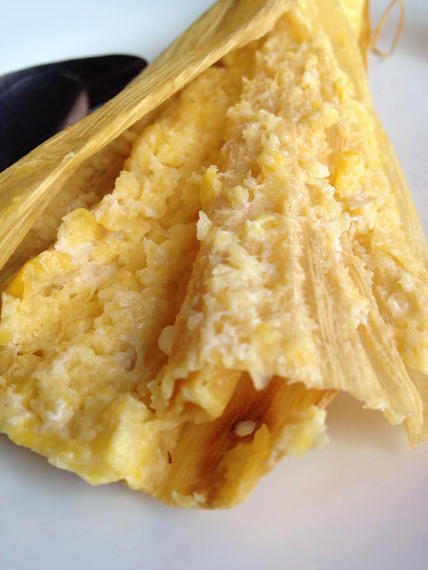 Sweet Corn Tamale With Cheese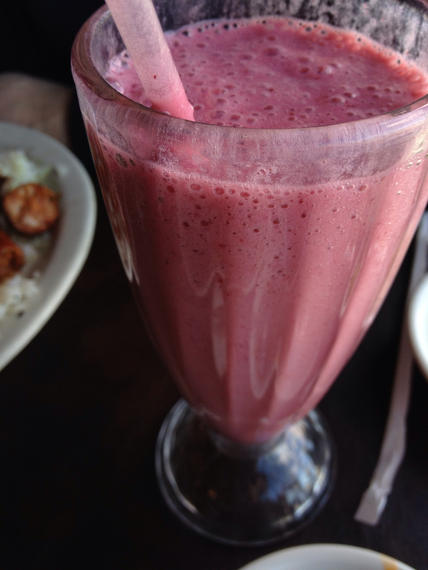 Blackberry Milkshake
This sweet berry milkshake was a lovely ending to the meal.
We're looking forward to a return visit… soon.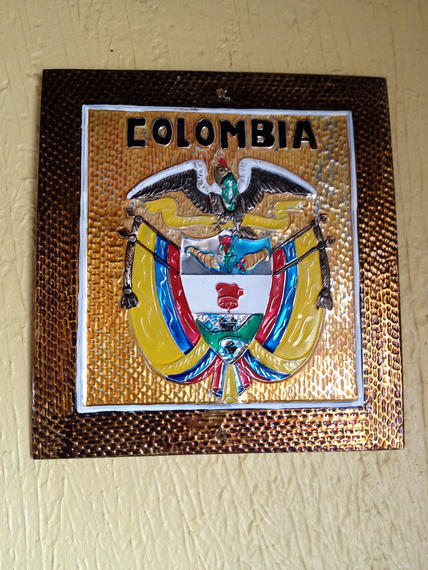 Colombian Cuisine Rocks
Patacon Pisa'o Restaurante
4930 Jimmy Carter Blvd.
Norcross, GA 30093
678 380 0893