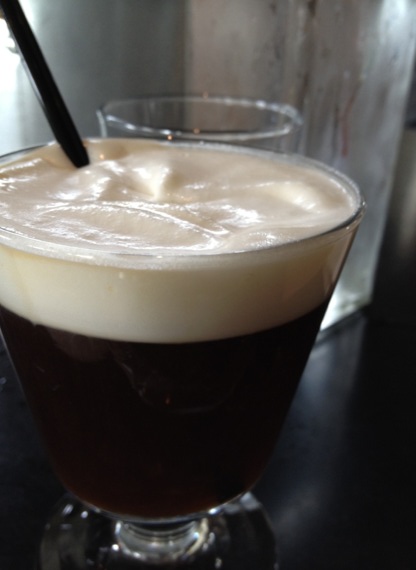 Irish Coffee?
Yes, please.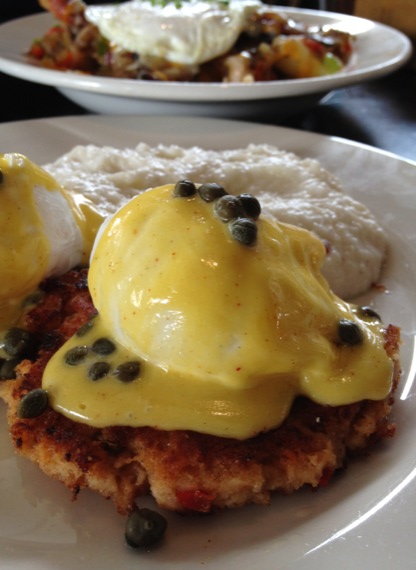 Salmon Cakes Benedict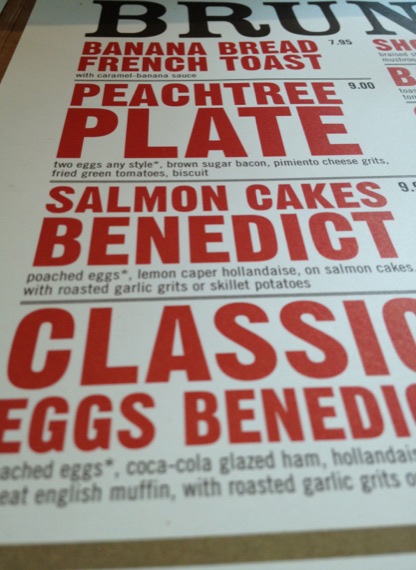 Choices…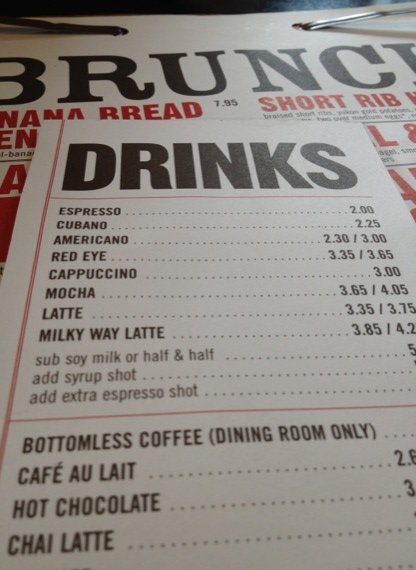 …Choices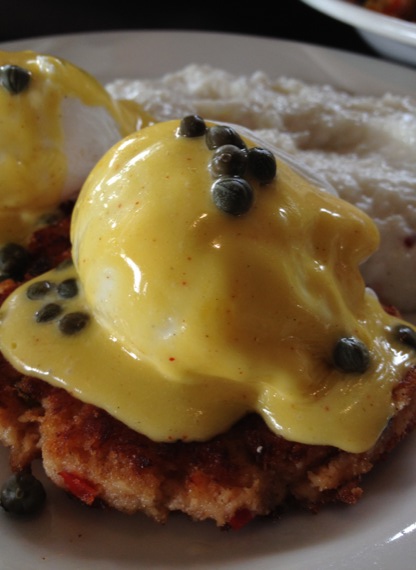 This was a great choice.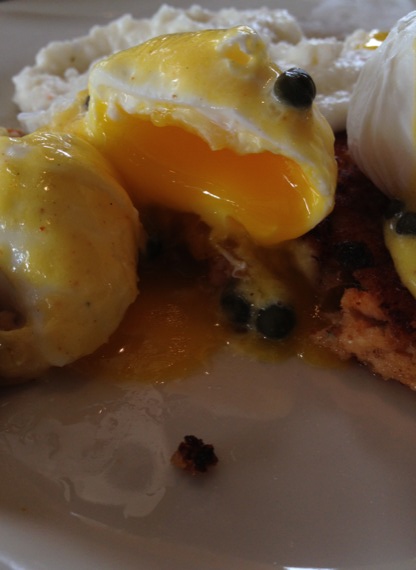 Yes, this was a very good choice.  Gorgeous, bright orange and custardy egg yolks were perfectly cooked.  Tender salmon cakes, lemon hollandaise, and brightly acidic capers were the perfect companion to those rich, creamy yolks.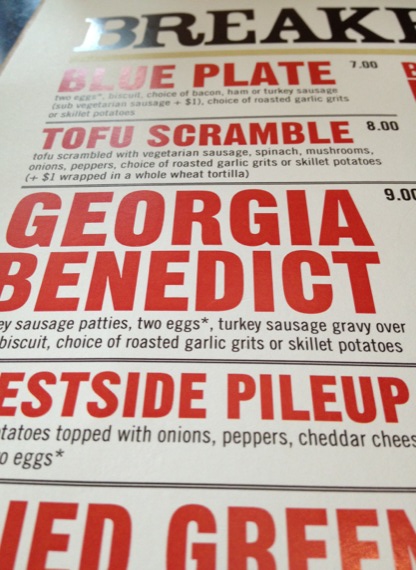 The heartier appetite went for the Westside Pileup.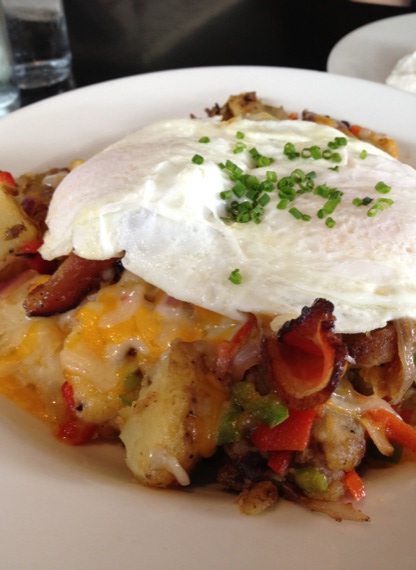 The Westside Pileup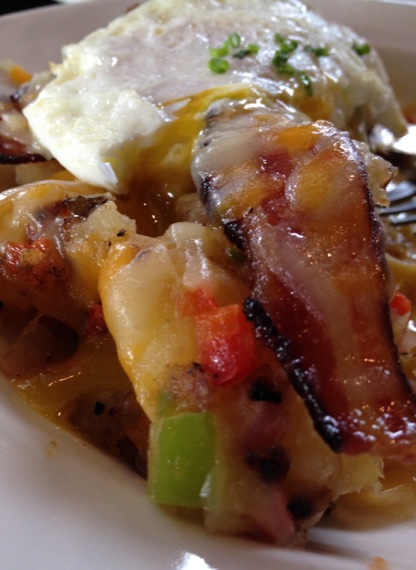 Pileup describes this mountain of food to a tee.  A base of potatoes generously dotted with diced red and green peppers were hidden under a couple eggs, plenty of bacon and a mess of shredded cheddar.  For some, this mountain of food could also be called The Day Killer.  You just have to fight that urge.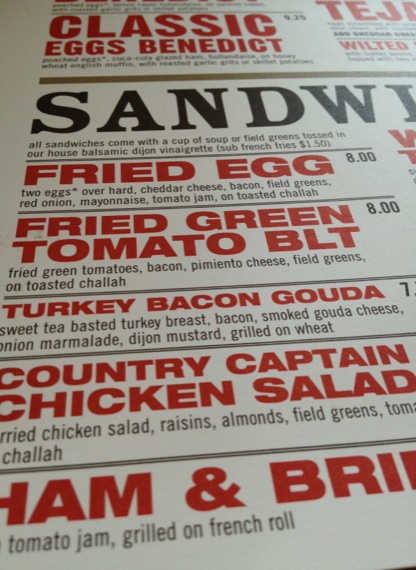 Fried Green Tomato BLT?  That guarantees a return visit.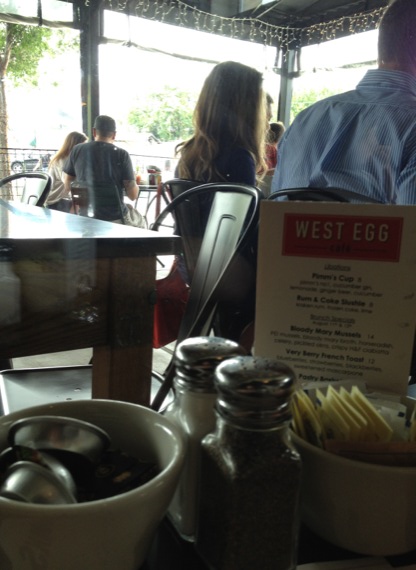 West Egg Cafe
1100 Howell Mill Road
Atlanta, GA 30318
404 872 3973