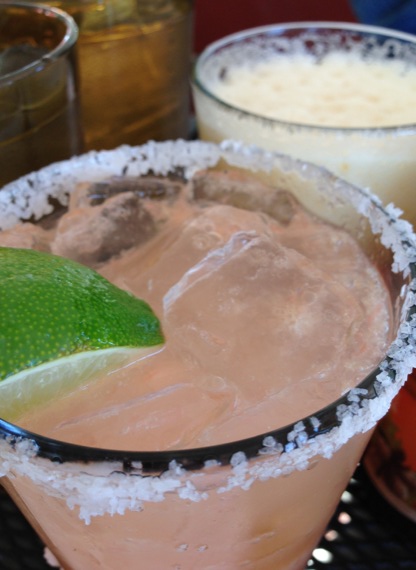 Fox Bros Bar-B-Q Paloma Margarita
Tequila Blanco, ruby grapefruit juice, triple sec and agave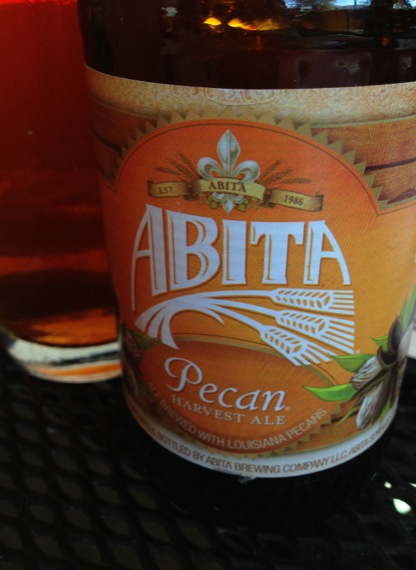 Abita Pecan Harvest Ale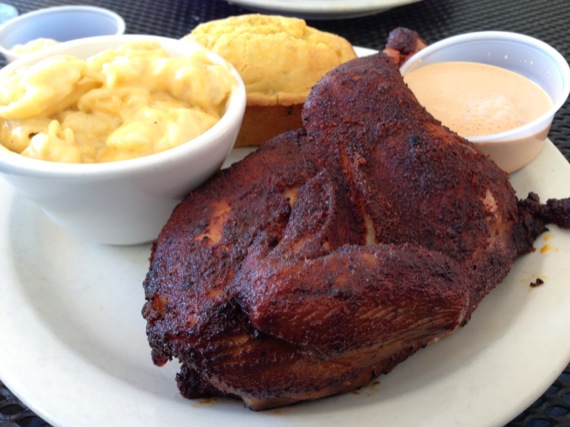 BBQ Chicken Half with White BBQ Sauce, Mac & Cheese And Cornbread
After too many years to count of consistently gorgeous spice-rubbed chicken with tender, moist and delicious smoky meat, it safe to say that Fox Bros BBQ is dishing up a perfect barbecued chicken.  And, that spicy jalapeno cornbread is so delightfully crave-worthy.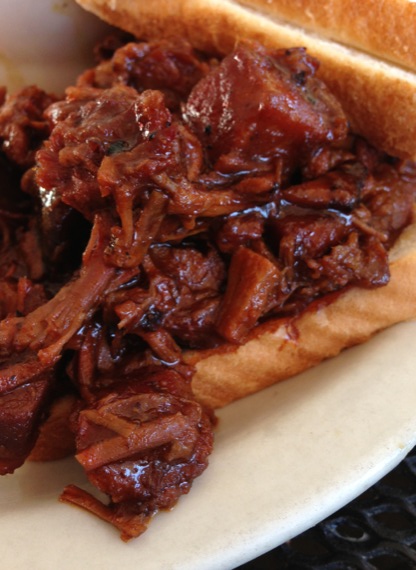 Burnt Ends in Barbecue Sauce
So rich, smoky and delicious, it's a great occasional indulgence.  Sandwich or platter, you choose.  But, if you choose platter, you must be hungry or be prepare to have leftovers.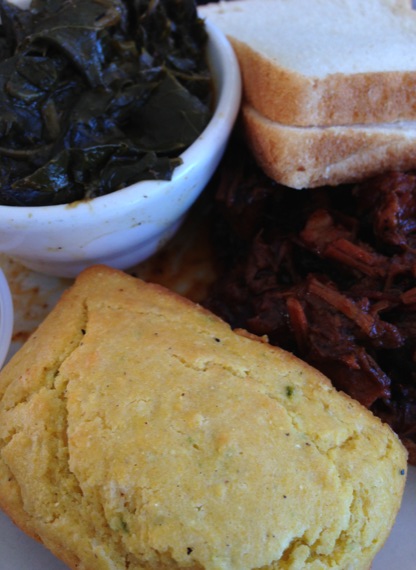 Collards & Cornbread
Both touched with lovely spice, this hearty combination makes a perfect small meal in its own right.
Fox Bros. BBQ
1238 Dekalb Avenue
Atlanta, GA 30307
404 577 4030