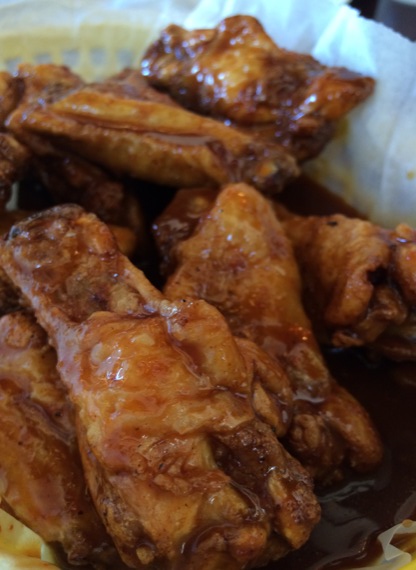 Super Crispy Chicken Wings With Kickin' MJ Sauce
Everything about these (big) wings were perfection.  They were super crisp on the outside with tender, juicy meat on the inside.  And, the sauce?  So good, it was a rich balance of savory, spicy, a little garlic, a touch of sweetness and soy.  The soy added just the right depth without being too salty.  Honestly, it was just a really great wing sauce.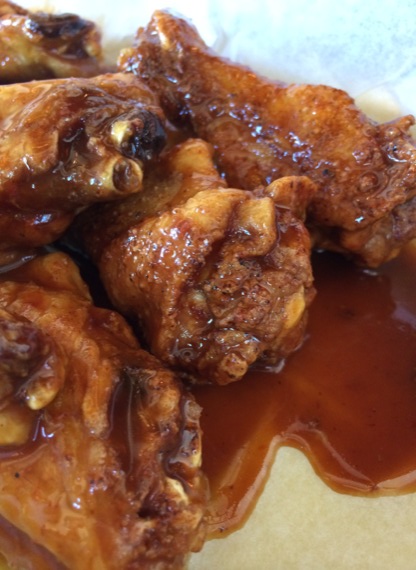 Wings might not be a pretty food.  But, they sure are crispy and delicious.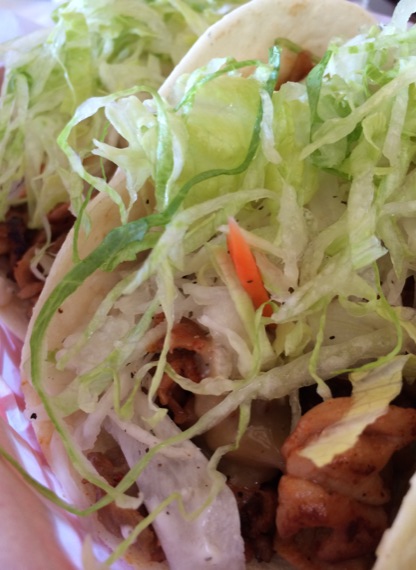 Three Tacos
(Steak Bulgogi, Pork Dakgogi, & Fried Mashed Potato)
The beef and pork were rich and full of flavor.  We ignored them a bit.  We were just too busy devouring those wings.  The one standout was the sweetness.  They were very tasty.  But, they might be a touch too sweet for us.  We'd still happily give them a second chance any day of the week.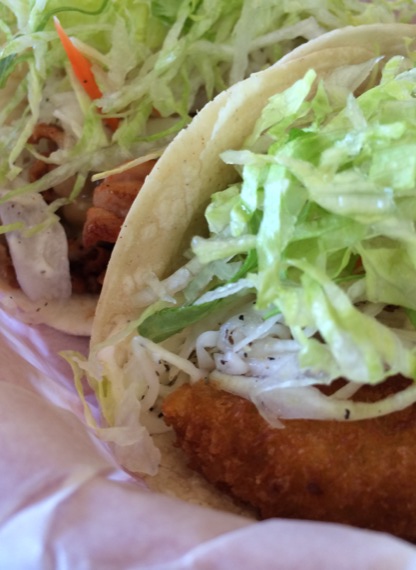 The fried mashed potato taco was a tasty bite of crispy carb overload.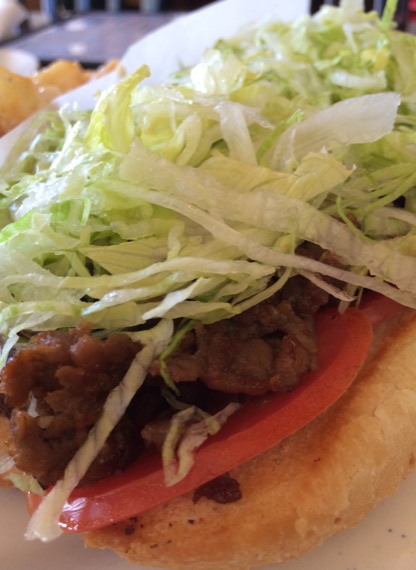 Bi Bim Sub
Steak bulgogi, fried egg, lettuce, tomato, cucumber & Korean chili sauce.  Next time, we'd add a lot more Korean chili sauce.  This was tasty, too.  But, it needed more chili sauce to compete with the sweetness of the steak bulgogi.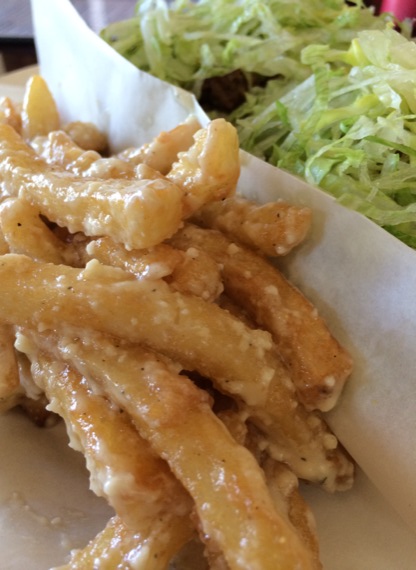 Parmesan Fries
These must be eaten fast.  They're a crazy-rich sloppy good mess when they're crispy.  But, when they get soggy and cold… not so much.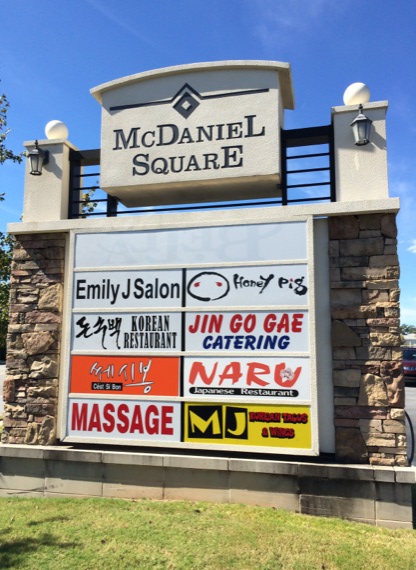 Very Close To Honey Pig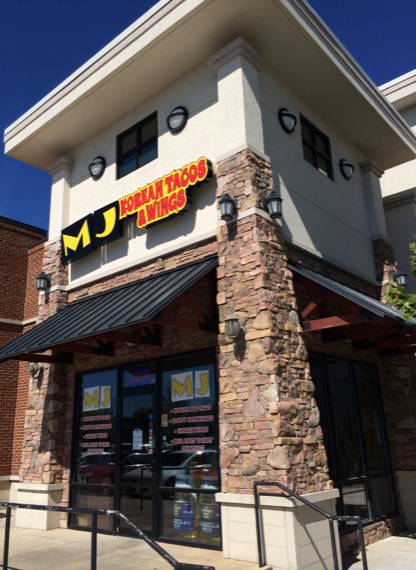 MJ Korean Tacos & Wings
3473 Old Norcross Road
Suite 208
Duluth, GA 30096
770 680 5474