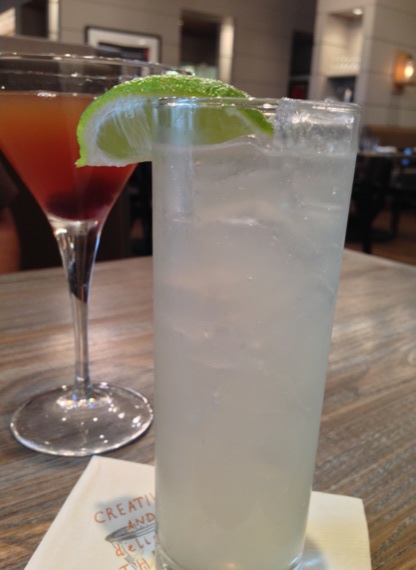 Provençal
&
Southern Manhattan Martini
(in back)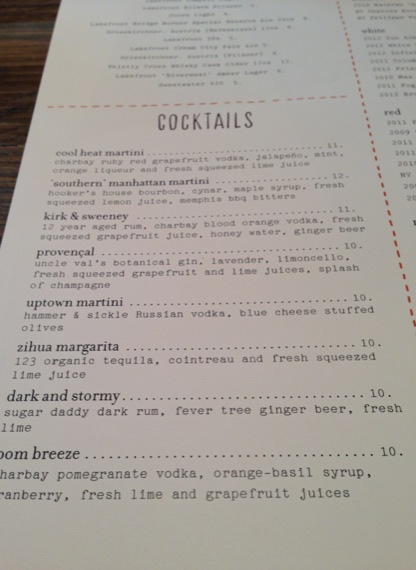 Cocktails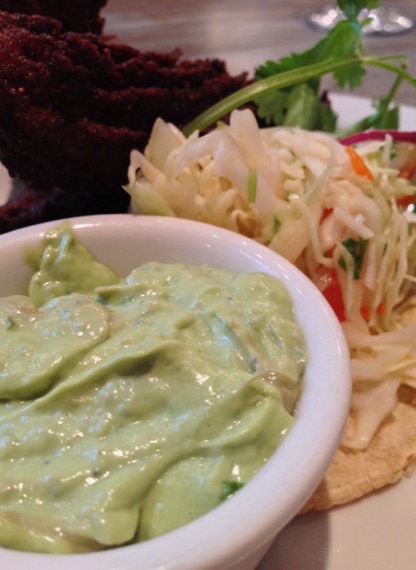 Blue Crab Churros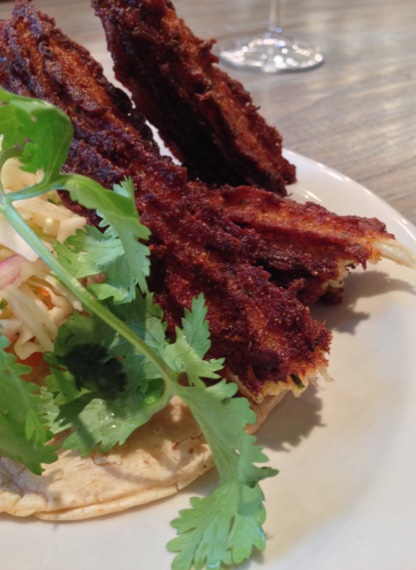 We could have wrapped these up with the tortillas, guac (oh wait, that was avocado & jalapeño mayonnaise), slaw and cilantro.  But, why?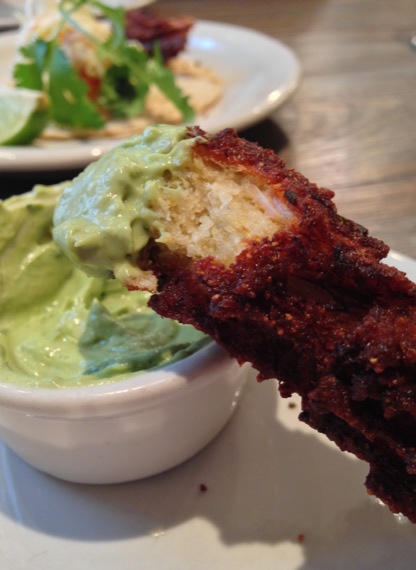 These were hush puppy fingers jazzed up with blue crab.  We enjoyed them as is.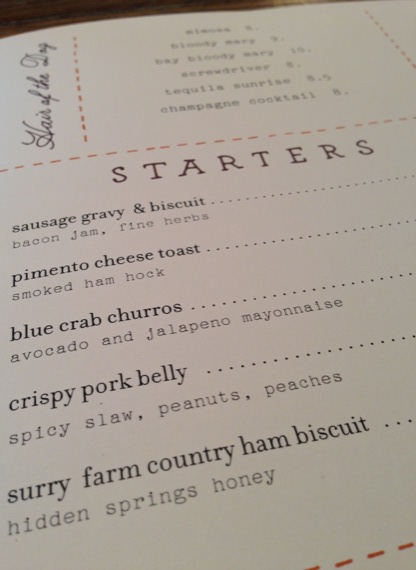 Starters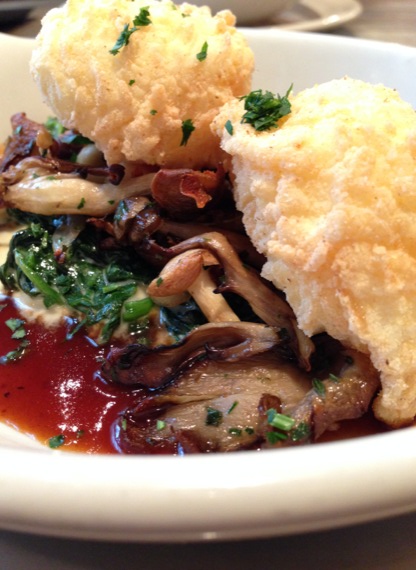 Chicken Fried Poached Eggs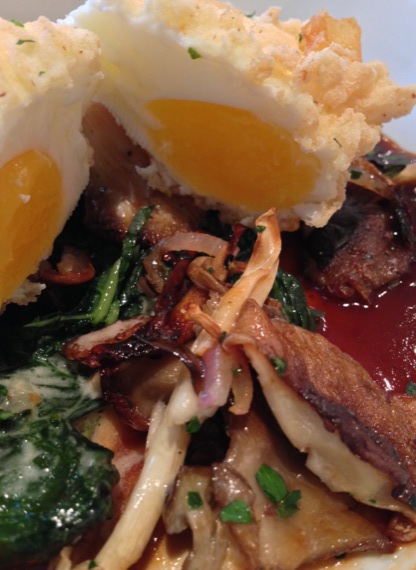 In a word, these were lovely.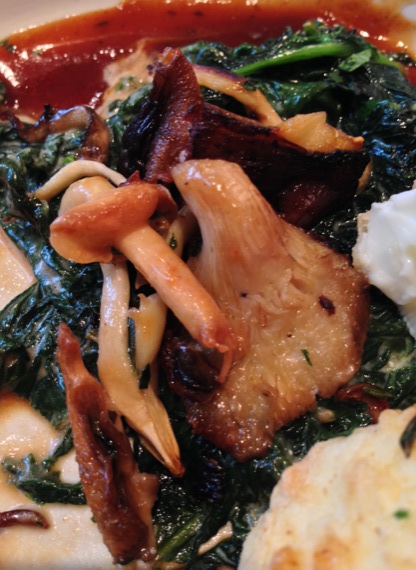 The truffle gravy and mix of mushrooms?  Intoxicatingly good.
(The intense, woodsy flavor of that little one (cinnamon cap?) was enough to inspire an across town search for them.)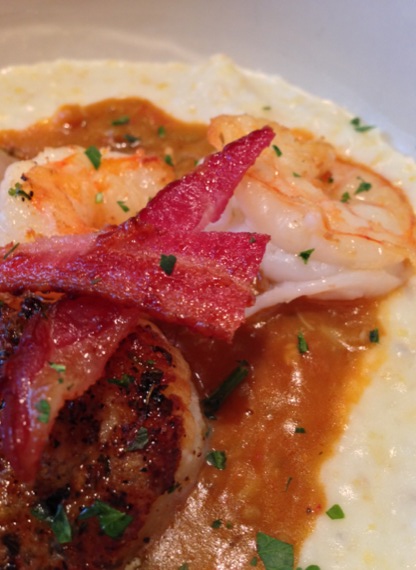 Seafood Mélange
A variety of type and grind to the grits added a supremely creamy background for those gorgeously seared scallops and shrimp.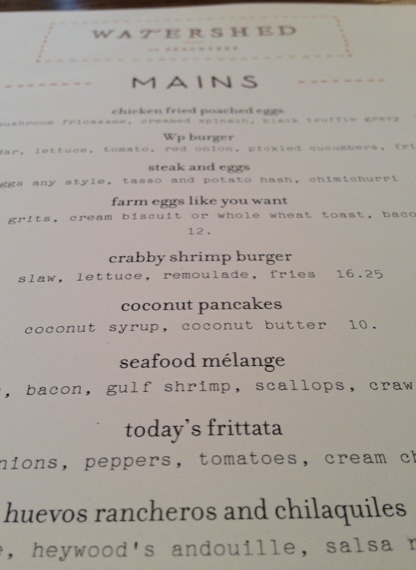 Mains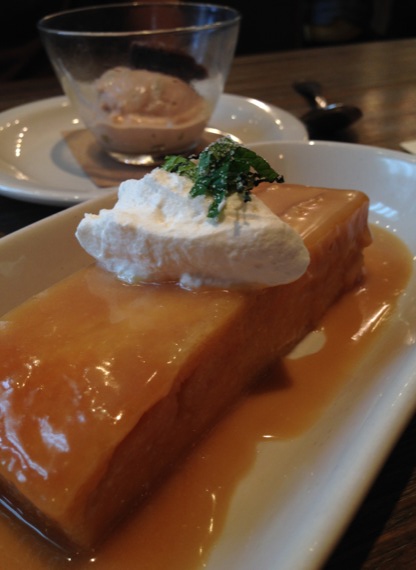 Hot milk Cake with Salted Caramel Sauce
&
Milk Chocolate Rum Raisin Ice Cream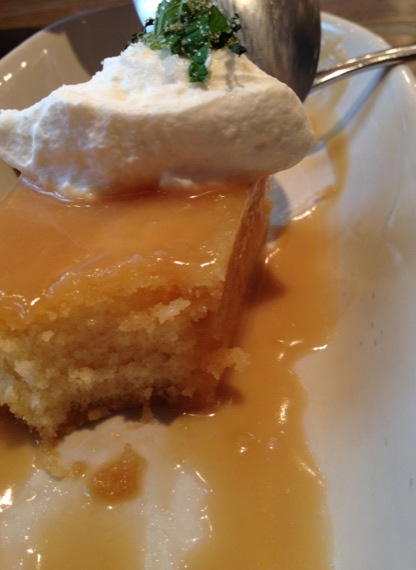 Delicious from start to finish, brunch deserves to be treated this well at every restaurant.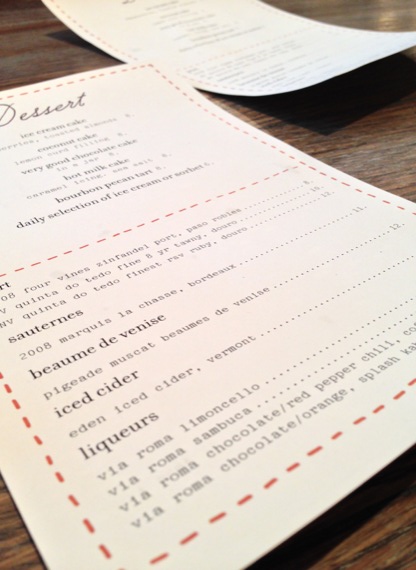 Dessert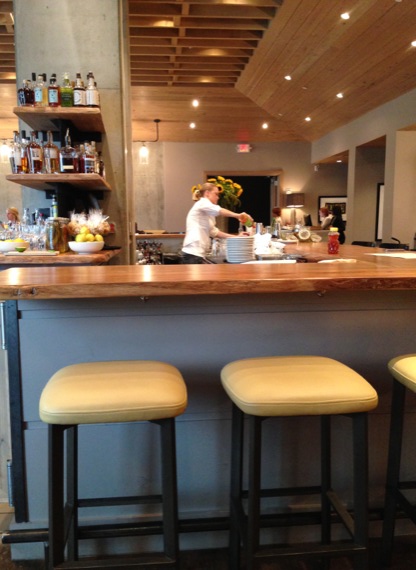 Watershed On Peachtree
1820 Peachtree Road
Atlanta, GA 30309
404 809 3561