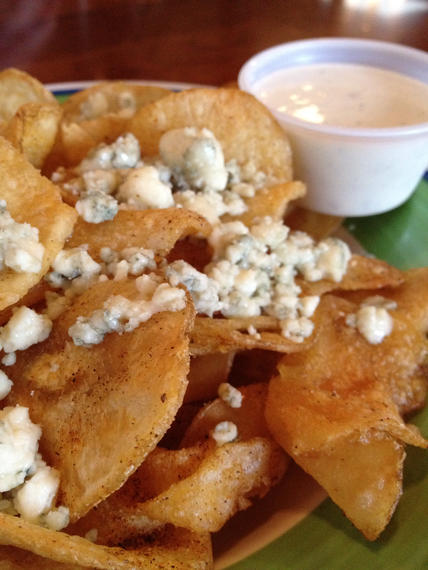 Old Bay Potato Chips with Bleu Cheese
These were fried to a shatteringly crisp state.  But, they were also very salty.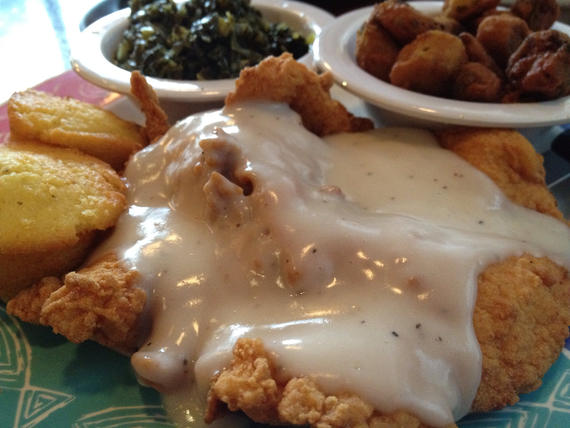 Country Fried Chicken with Fried Okra and Collard Greens
This giant chicken breast was nicely crisp on the outside and tender inside.  We would have appreciated less salt in the breading, though.  (That's not something you hear every day, right?)  The okra was piping hot, dark golden brown (very close to burnt) and very crisp.  And, the collard greens had an unusual sweetness that was bordering on unpleasant.  Neither one of us enjoyed them.  As a matter of fact, we could only manage to eat a couple bites each.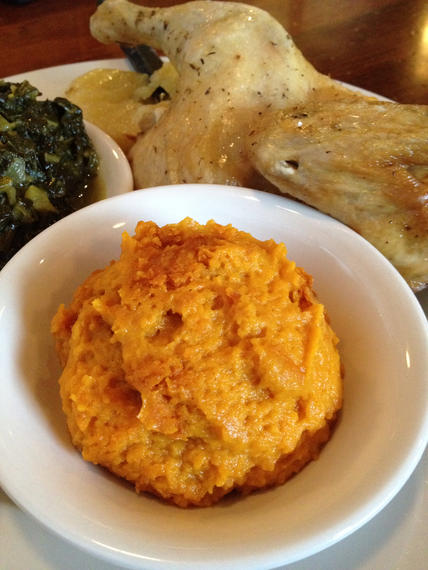 Roast Chicken with Sweet Potato Casserole and Collards
While the chicken was tender and quite edible.  This whole plate had a hospital food vibe.  There was no color to the chicken skin.  This left it fatty and inedible.  This dish of collard greens was just as unfortunate as the last.  And, the sweet potato casserole was pureed to a fluffy mass that had the consistency of baby food.  This was one excruciatingly bland meal.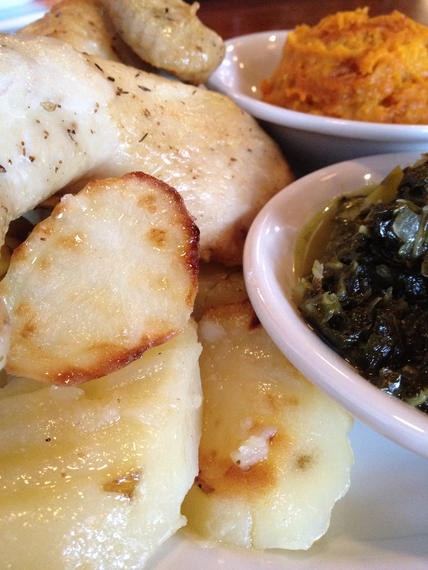 Sliced Potatoes
Barely brown and a bit greasy,  they were edible.  But, we didn't eat them.  What would be the point?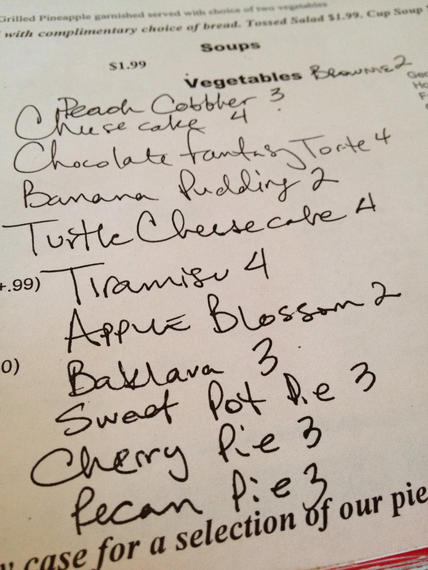 Desserts
You've gotta love a hand written menu.
Sadly, we didn't feel like spending even $2 to try one of these offerings.  That's not a good sign.  We'd love to give them another chance.  But, quite frankly, we don't want to waste our time.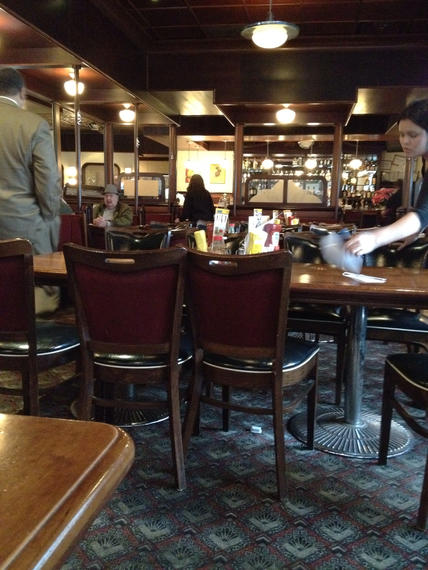 Alpha Soda
11760 Haynes Bridge Road
Alpharetta, GA 30004
770 442 3102