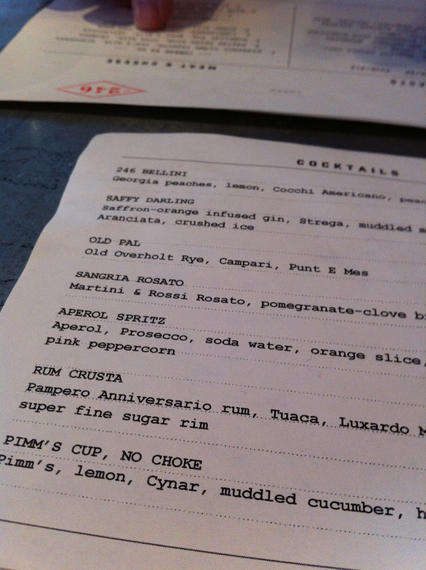 246 Cocktails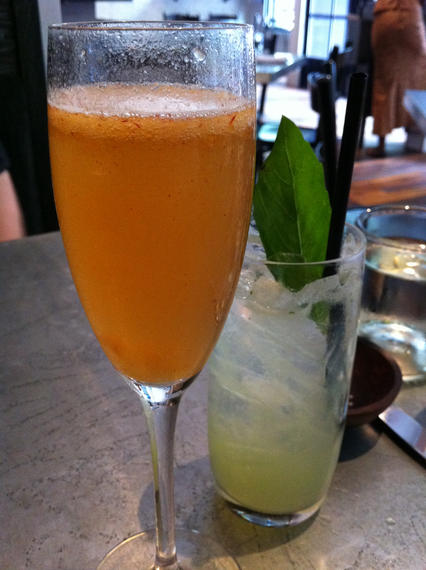 246 Bellini & Lemon Basil Mint Cocktail (The Day's Special)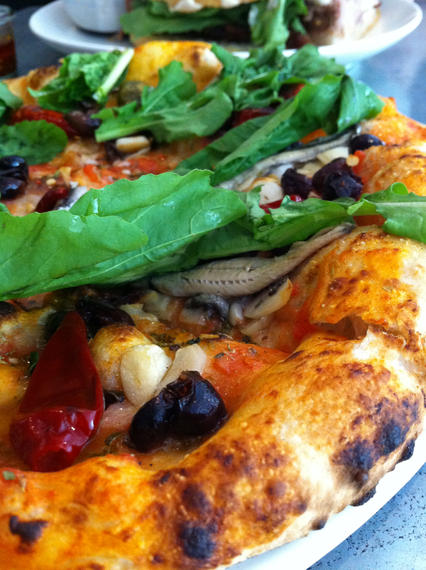 The Romano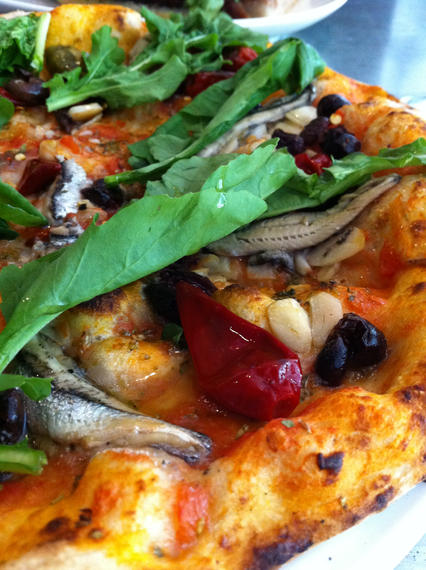 Calabrian chiles, anchovies, olives, garlic and San Marzano tomatoes… this was one delicious pizza.  This dough was clearly given time for proper dough development.  It was evident in the rich, mature flavor.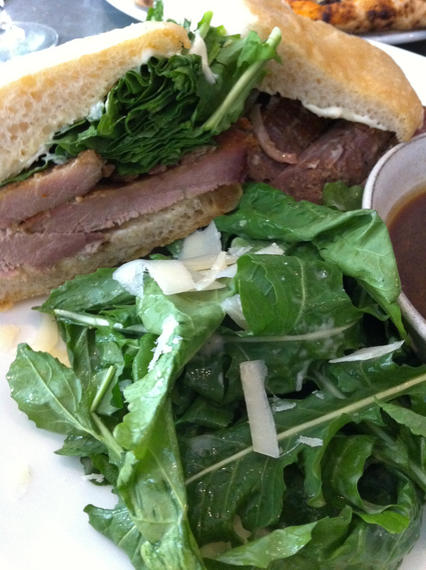 Porchetta, Rocket, Pickled Onion, Aioli with Roasting Jus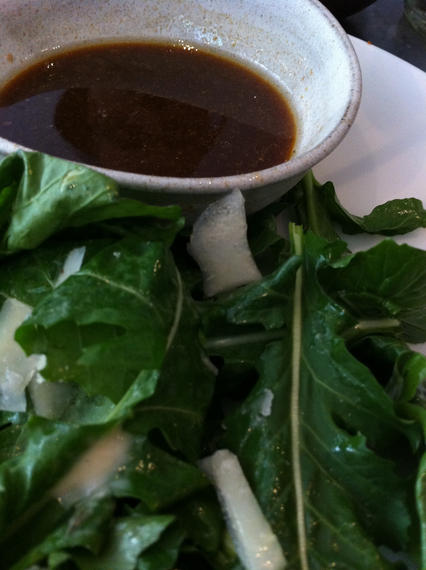 The Roasting Jus & Rocket Salad
Tender, succulent pork and that gorgeous roasting jus, the richness of it was brought to life by those fresh, bitter greens.
So good.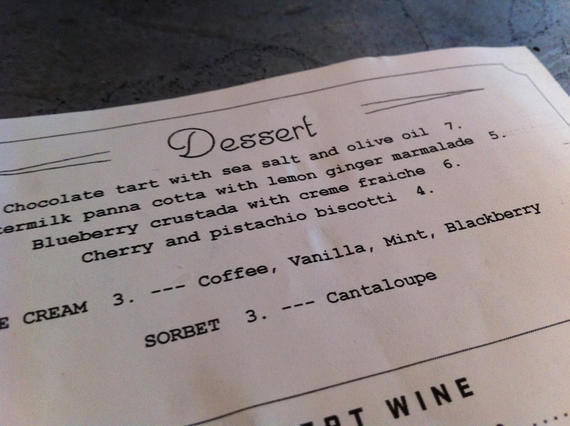 Choices, Choices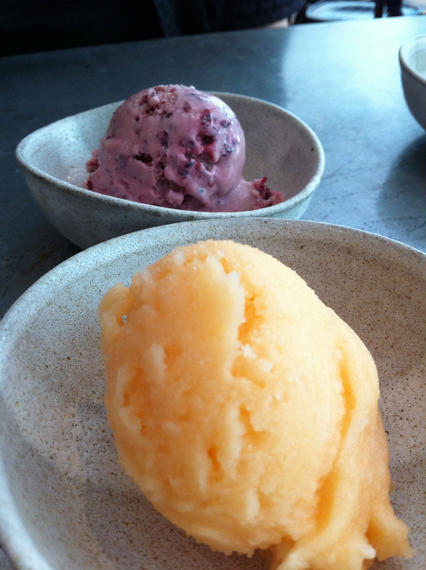 Blackberry Ice Cream & Cantaloupe Sorbet
A deliciously fabulous end to the meal.  The bright, fresh taste of the cataloupe contrasted delightfully with the rich, creamy blackberry ice cream.
What a great first meal… and one of our favorites this year.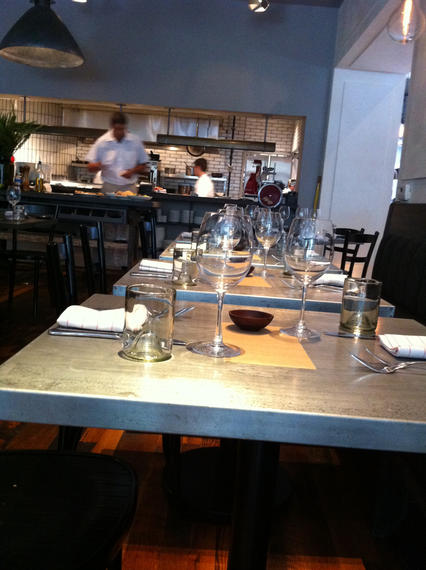 No 246
129 East Ponce De Leon Avenue
Decatur, GA 30030
678 399 8246