Carnitas Burrito
Tender, shredded pork was the centerpiece of this delicious burrito.  But, those crispy bits mingling with onion, cilantro and a nice dose of salsa verde were the perfect finishing touches that elevated this to be something more than just another burrito.  Can you believe this was purchased at a drive thru window?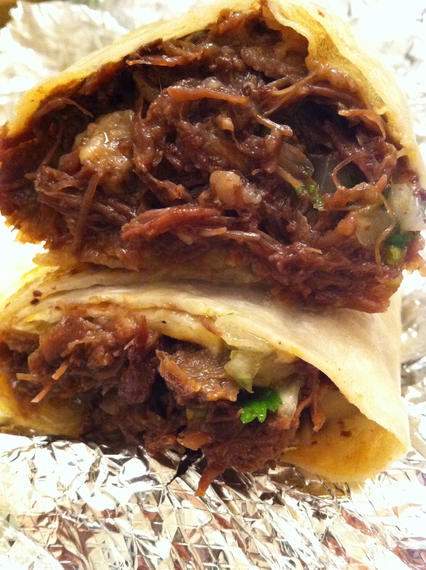 Barbacoa Burrito
Even more succulent and tender than the pork, we debated the attributes of each burrito.  In the end, we agreed to disagree.  Both were full of flavor and an incredible bargain at $5 each.
Next time, we'll probably ask for extra cilantro.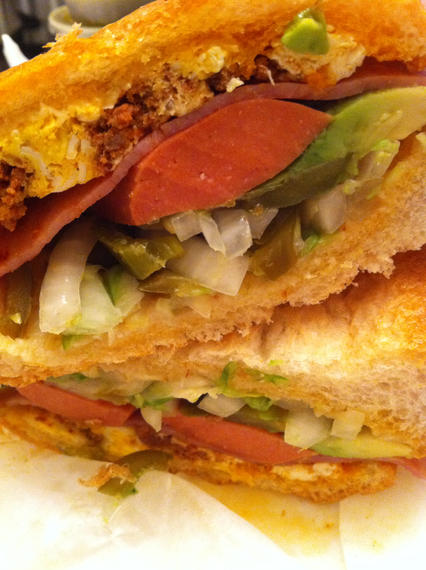 Cubana Torta
One slice of ham, one halved hot dog, an egg, and a little sprinkle of grilled chorizo are topped with lettuce, tomato, avocado, onions and pickled jalapeños.  This was the first time we regretted ordering the Cubana.  It was fine, but, forgettable.
El Taco Veloz
5084 Buford Highway
Doraville, GA 30341
770 936 9094