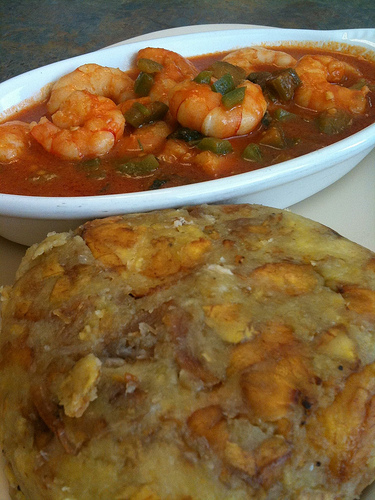 Mofongo with Spicy Shrimp
As you can see, the plantains are cooked to perfection.  And, that's no exaggeration.  (My pictures were better last time.)  The blend of crispy bits, caramelization, and creamy mashed plantain work in delicious harmony.  The crispy crumbs of deep fried pork in the center are an added bonus.  Served with close to a dozen large shrimp, this meal could easily feed two people.  We're in love with this dish.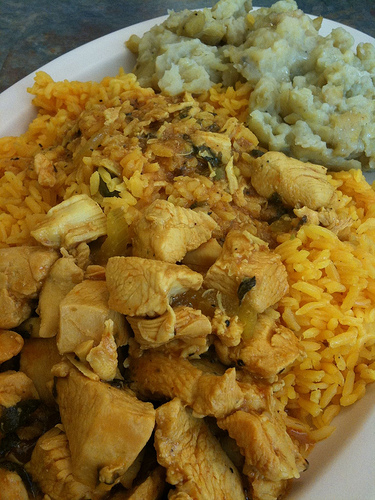 Chicken, Yellow Rice and Plantain Mash
Diced skinless chicken breasts, yellow rice and a mashed combination of plantain & root vegetable offer a slightly healthier alternative.  But, the serving size is equally giant-sized.  Be prepared to take a mountain of leftovers home with you.  Or, you might fall into a carb-induced coma.
Versase Dominican Restaurant and Bakery
510 Pleasant Hill Road
Lilburn, GA 30047
770 931 8412