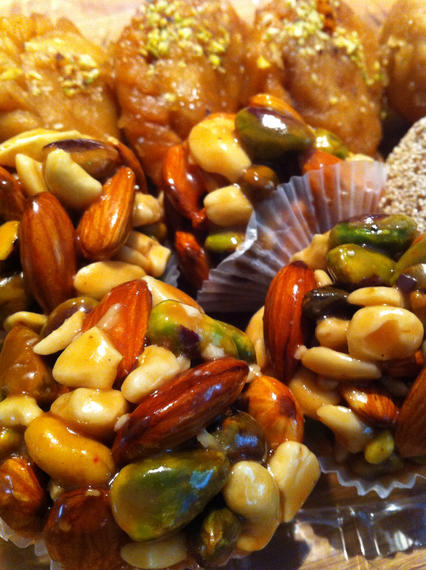 Nut Balls With Buttery Caramel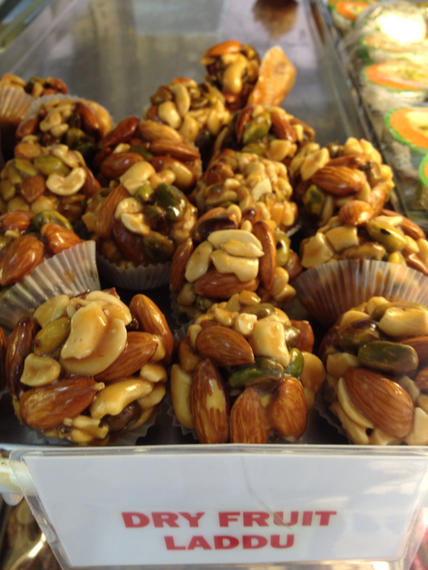 Ok, this is just a guess.  But, we think these are labeled incorrectly.  There wasn't a single piece of dried fruit.  These are all about the nuts.  A blend of pistachios, cashews, and almonds made up these nutty clusters.  Dried Fruit?  Who needs dried fruit?  These are little balls of awesome.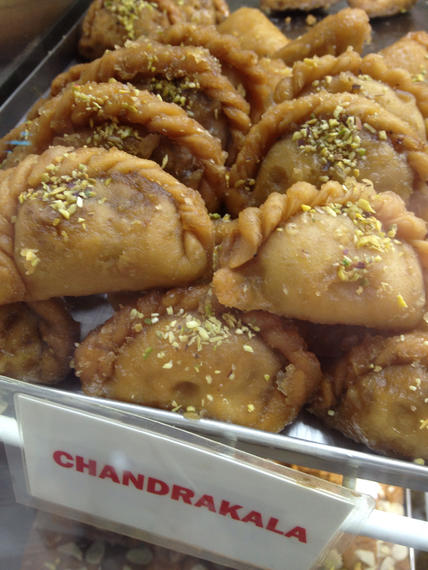 Chandrakala
Ground cardamom and nuts fill these pastries dripping with brown sugar syrup.  These were dangerously good, as usual.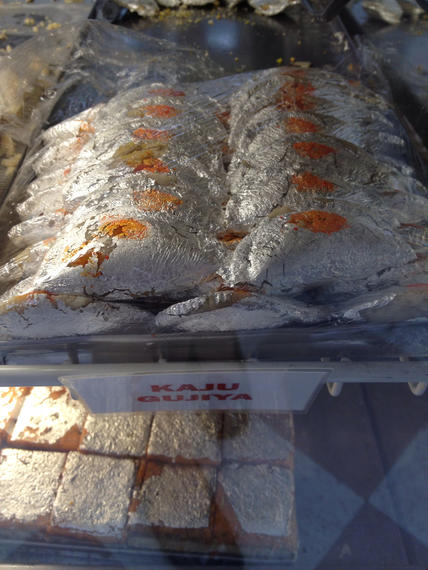 Kaju Gujiya
These are a new favorite.  Gilded with silver, these tender, buttery pastries are filled with a sweet paste of dried fig and other assorted dried fruits.  So rich, one little crescent makes an incredibly satisfying two bite dessert that pairs perfectly with masala tea or coffee.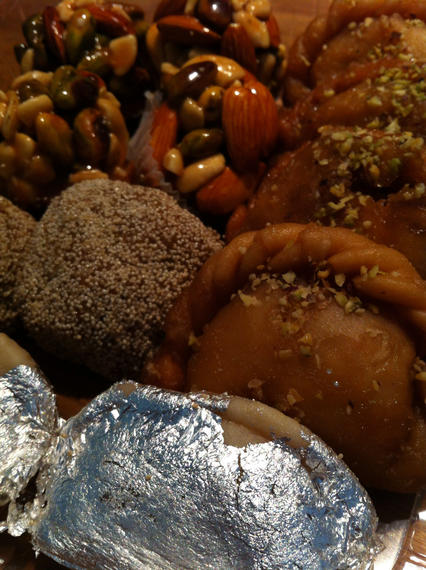 Don't they just scream eat me?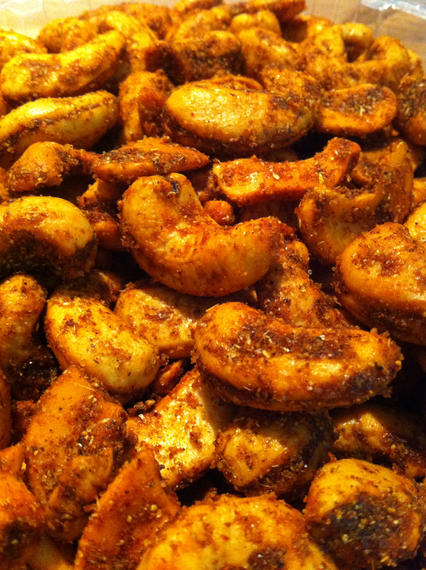 Masala Cashews
On more than one occasion, we've made a meal out of these.
Seriously.
Gokul Sweets
763 Dekalb Industrial Way
#C
Decatur, GA 30033
404 299 2062