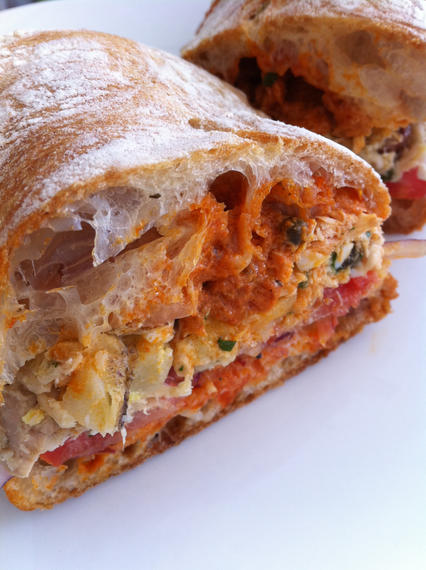 Tunisian Spicy Tuna on Ciabatta
Mixed with a fine dice of potato, capers, and red onion, this tuna dressed with olive oil stood the test of time (a wait of at least 30 minutes before we were able to devour it) .  If anything, we believe it might have even improved with the extended wait.  The ciabatta was hearty enough to hold up to the moist interior of this sandwich.  Harissa spread onto the bread added a nice, mostly mild heat and became one with the ciabatta.  But, the crust still managed to retain it's crunch.  For us, this sandwich makes a perfect meal on the go.  This is exactly the type of fast food we crave.  And, we'll definitely be adding the Tunisian Tuna to our sandwich rotation.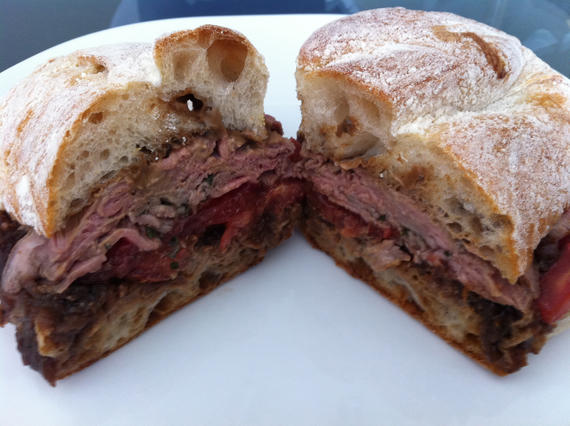 Roast Lamb with Sweet Onion Marmalade on Ciabatta
Pink, tender and luscious… as always.  If we wanted to be picky, we might say there was a touch too much onion marmalade.  But, that would really be nit-picky.  Super-ripe tomatoes added another touch of savory sweetness.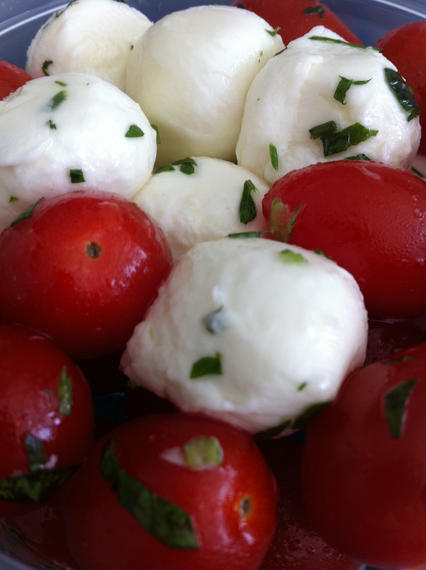 Cherry Tomatoes & Mozzarella
Neither one of us was a fan of their choice of mozzarella.  But, super sweet cherry tomatoes were bursting with freshness… literally.  That saved the dish for us.
Alon's Bakery & Market
4505 Ashford Dunwoody Road NE
Atlanta, GA  30346
678 397 1781