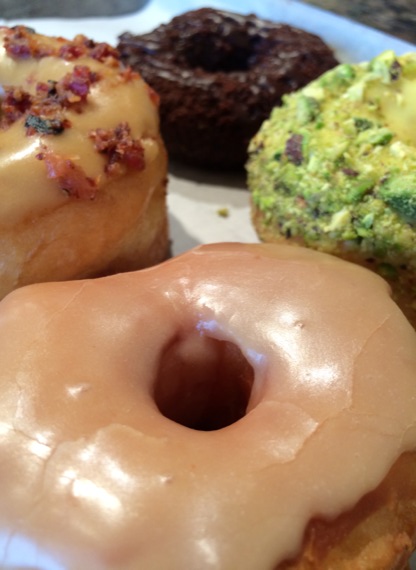 Revolution Doughnuts — Maple Bourbon Cronut
..Or, is it called a cro-dough?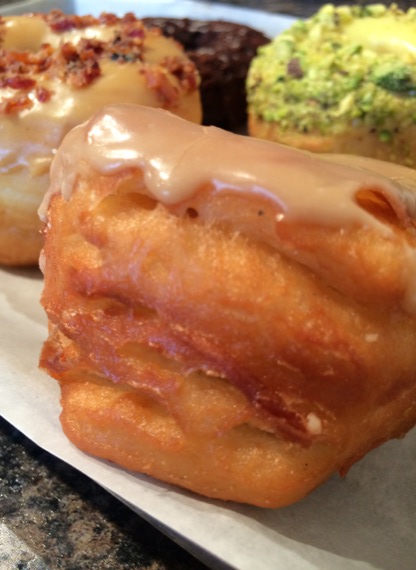 At first glance, the cro-doughnut looks like all of the other doughnuts.  But, then, you get a glimpse of those fluffy layers.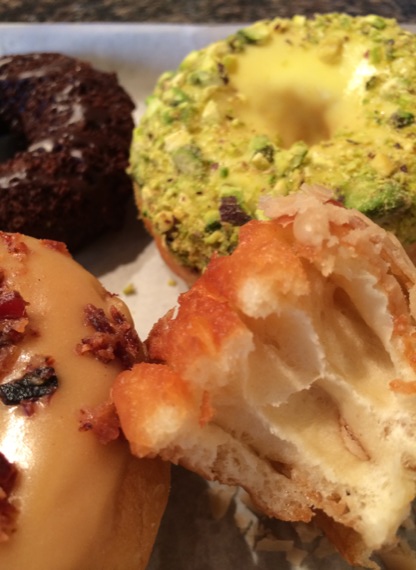 After the first bite, those layers are even more obvious.  This isn't a doughnut or a croissant.  No, this is what would happen if a doughnut and a croissant were to marry and have a baby.  This is the gorgeous blending of two delicious things.
(Star Provision's dossant is a very different thing.  Their dossant is a brûlée-d doughnut-shaped croissant with pastry cream or truffle filling in the hole.  Both versions are incredibly delicious in their own individually unique ways.)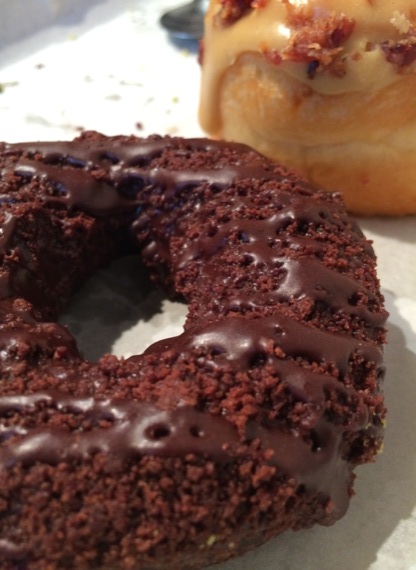 Triple Chocolate Cake Doughnut
Simply put, this is deep dark chocolate heaven.  Rich chocolate flavor overwhelms your senses (in the very best way) with every bite.  As two people who tend to ignore the cake doughnuts, we most certainly will not be ignoring this one.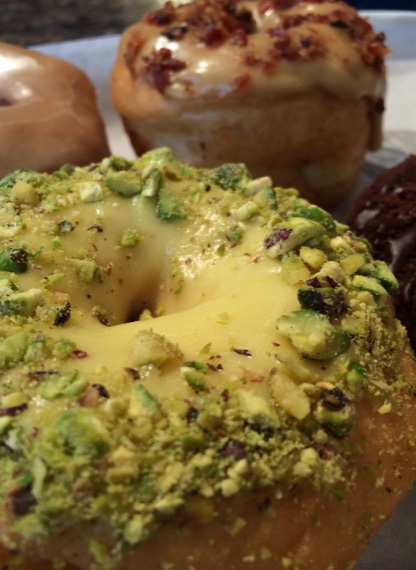 Orange Pistachio Yeast
As always, this is one heavenly combination.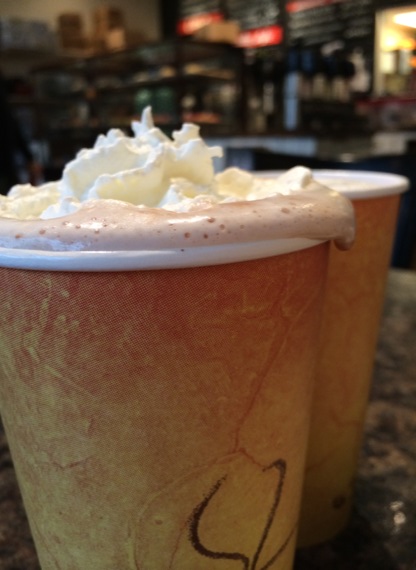 Hot Chocolate & Cappuccino
Using an aptly named "Rocket Fuel", this is one divine cappuccino with a complex kick of flavor.  The hot chocolate is quite nice, too.  But, for us, it's a very sweet and creamy hot chocolate.  We tend to prefer a deep, dark, and bitter chocolate version.  So, we'll stick with the cappuccino, espresso, and coffee.
Sweet Potato with Torched Fluff?
Mmmmm…
That's what we'll be craving for our next visit.
Check daily flavors on Twitter.
Revolution Doughnuts
908 West College Avenue
Decatur, GA 30030
678 927 9920