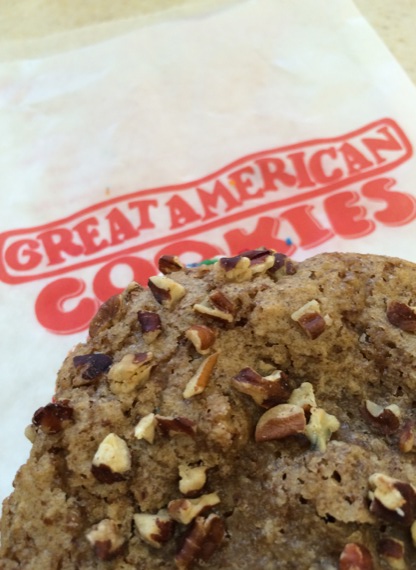 Chewy Pecan Supreme
There's not a lot of food at the mall that's worth eating.  But, this chewy pecan cookie loaded with fresh, toasty pecan pieces is one of the few decent (bordering on quite good, if you're lucky enough to get one hot out of the oven) options.  The peanut and oatmeal walnut are fine, too.
And, what not to eat?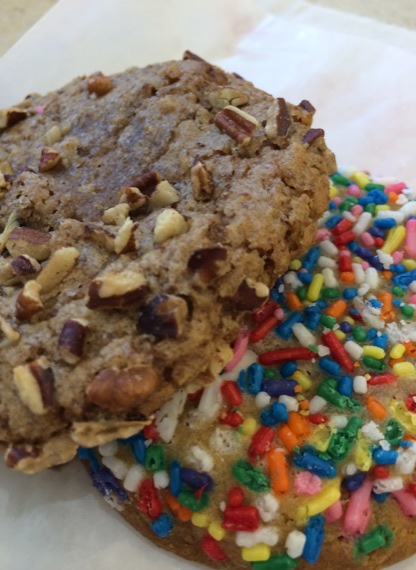 Birthday Cake Cookie With Sprinkles
Most of the other cookies at Great American Cookies are sickly sweet.  The birthday cake cookie with sprinkles definitely tops the list of the sickly sweetest.  The sprinkles might look festive, but, just don't do it.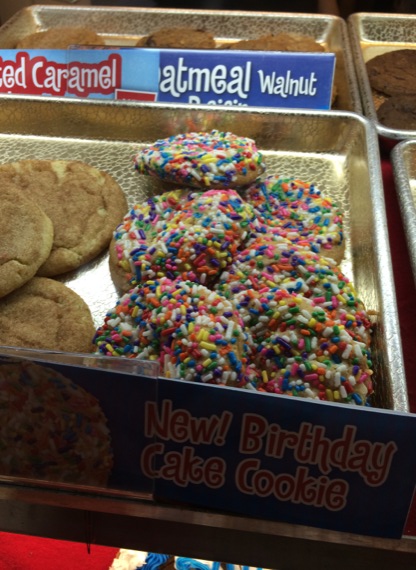 Say No To Sprinkles!