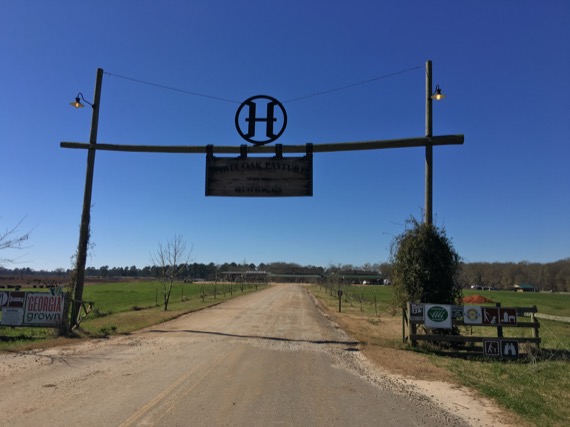 White Oak Pastures
Could the day have been more beautiful?  We don't think so.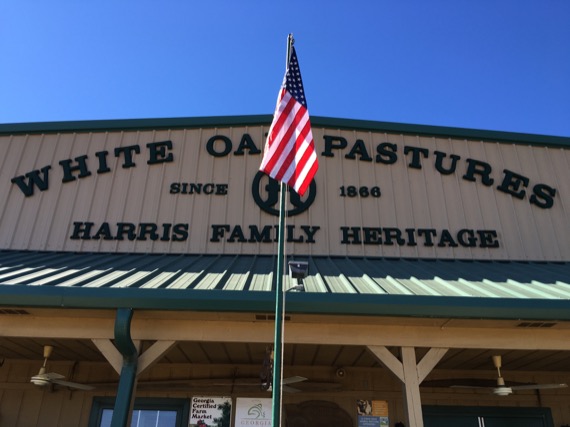 There's a little market inside.  Eggs from pasture raised chicken, grass fed beef, grass fed lamb, and pasture raised poultry are just some of the offerings.  Or, if you don't want to make a 3+ hour drive outside of the Atlanta area, they have pick up spots at local farmer's markets.  And, the eggs and a variety of meats are available at Whole Foods.  (That is…when they're not sold out.)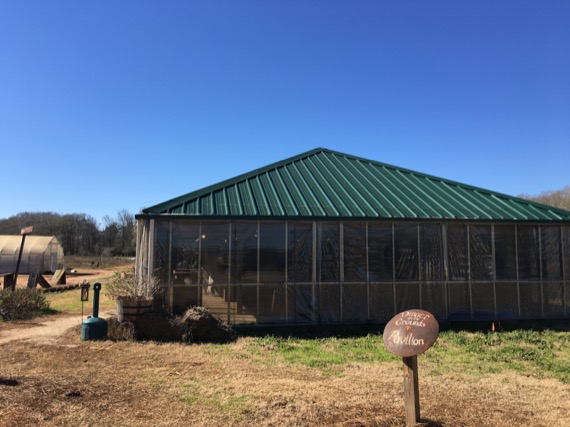 Tucked around back, you'll find the Dining Pavilion.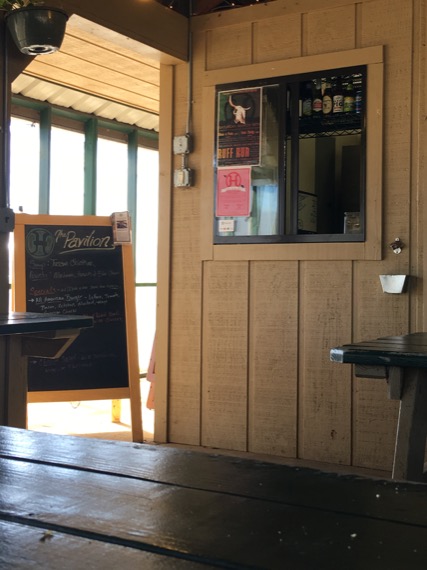 Head over to the little window near the daily specials board.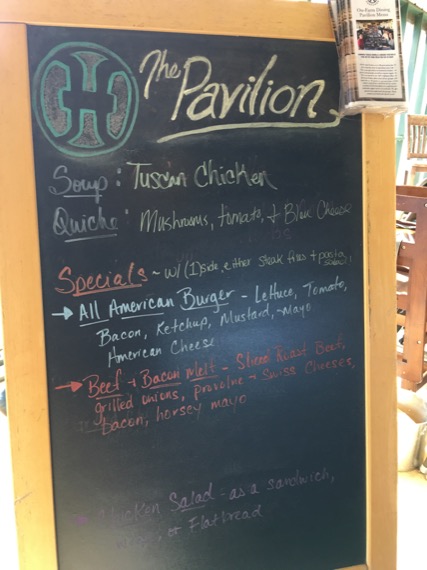 Choose a daily special or grab a regular menu from the top of the board.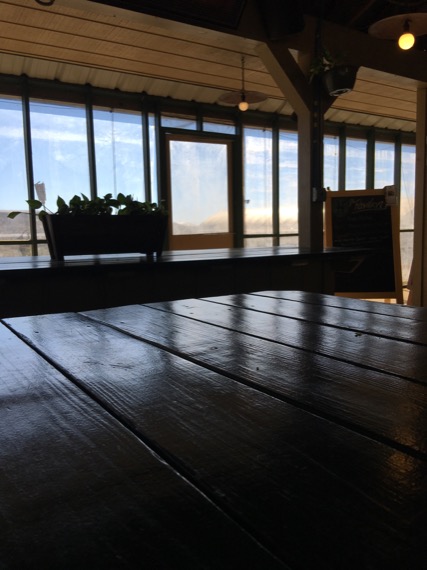 Then, hang out a bit and wait.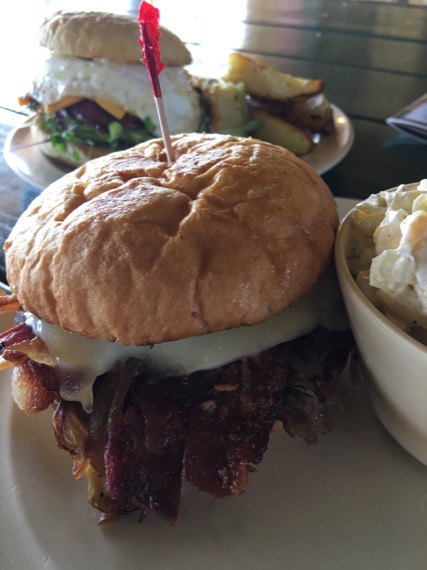 Lunch Time
Now, this is serious road trip food!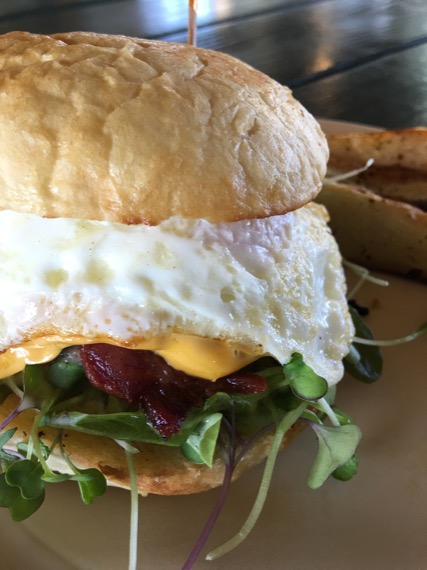 The Farmer John Burger
We couldn't resist their burger topped with one of their divine eggs.
Loved it!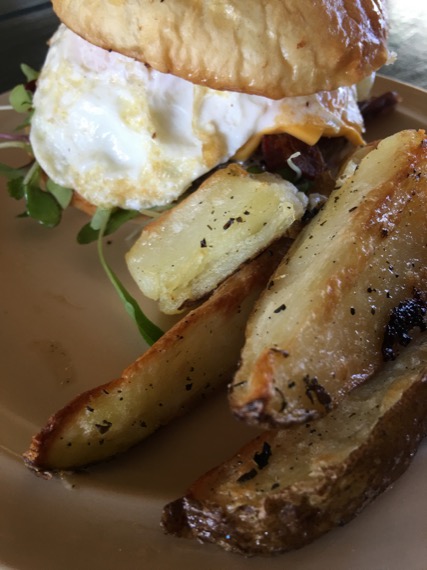 Crispy potato wedges dusted with rosemary were equally delicious.  We loved every bite.  Clearly, some one has already stolen a wedge or two.
Loved!
Food made with loving care, it shows.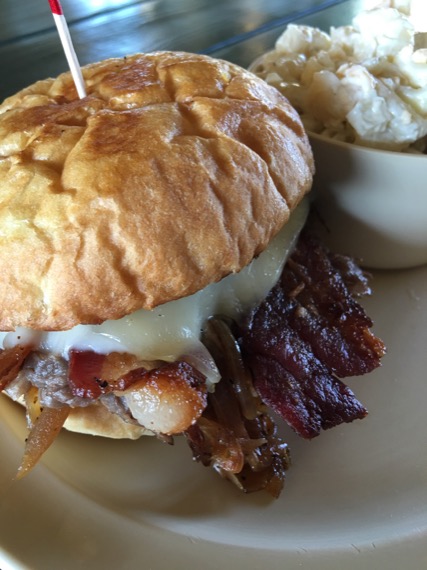 Beef & Bacon Melt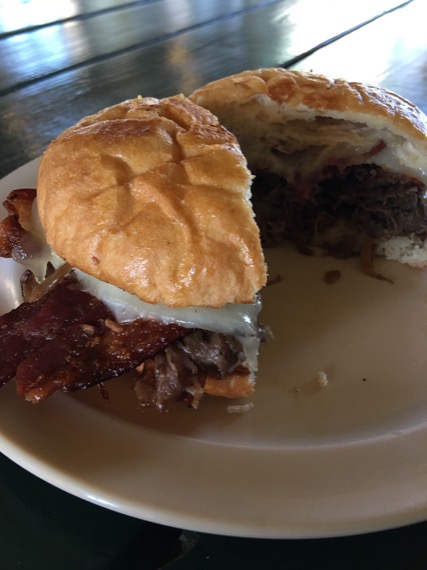 One look at all of that crispy bacon, we were happy.  It didn't disappoint.  The bacon was perfection for extra crispy bacon fans.  (That's us.)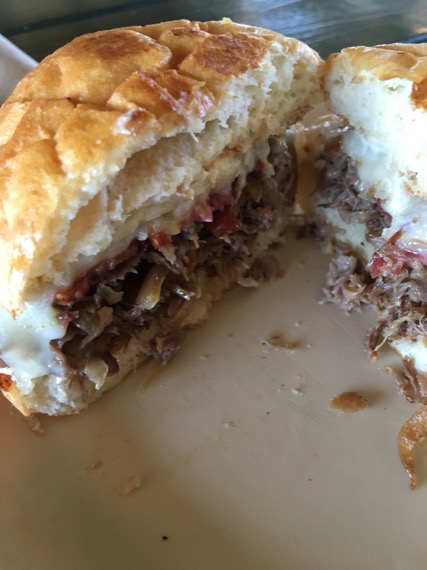 Stuffed inside was a mountain of rich, tender beef.
In a word, it was delicious.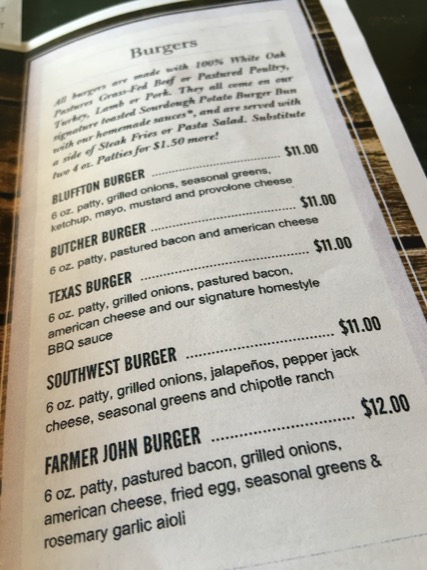 It's worth a drive or a detour on your next round trip.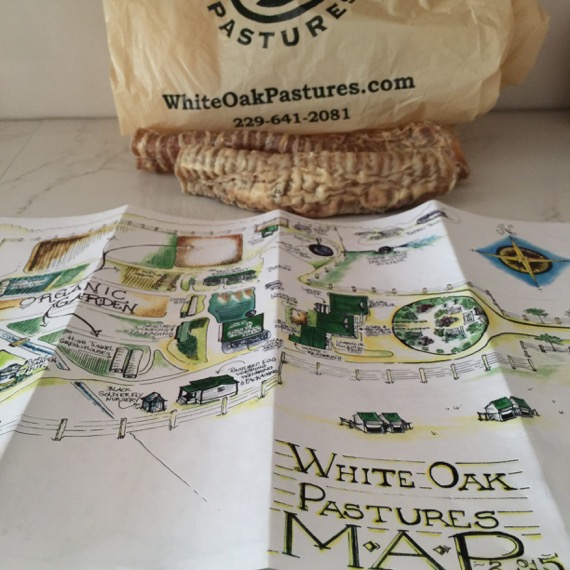 We brought a couple dozen eggs home with us… and a trachea or two.  That's not a sentence you say or write every day.  We brought home two dehydrated grass fed cow tracheas. Next time, we'll get a couple grass fed cow ears.  Our little pup found the tracheas a bit tricky to get her mouth around.  These are probably best for a larger dog.  The grass fed cow ears will fit her size.  Or, maybe we'll try a square of grass fed beef raw hide.  Nose to tail and everything in between, they mean business.
There's an assortment of other items, too.   Honey, T-shirts, hats, leather goods, beef tallow candles, and soap are just a few of them.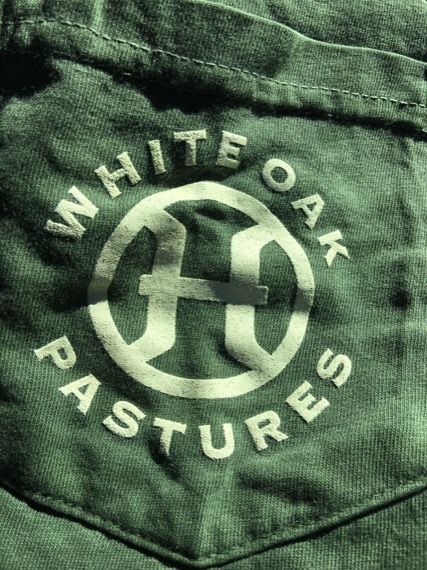 This one is ours!  It's our new favorite shirt.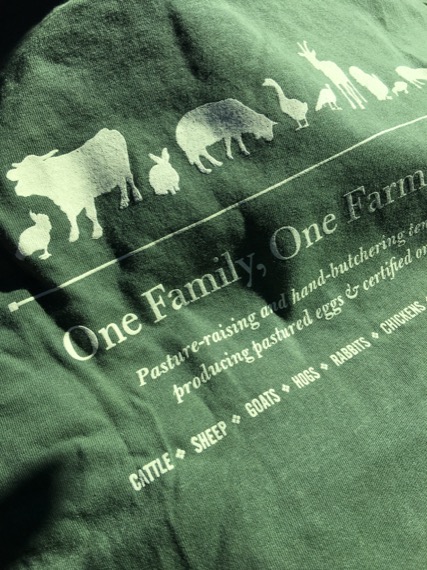 Seriously comfy, we wear it proudly.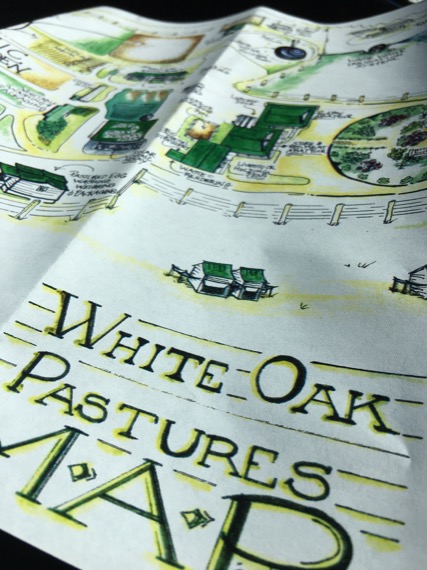 Everyone we met was friendly and inviting.
We can't wait to return and explore.  We were invited to explore and wander around the grounds even more.  Next time, we'll be sure to allow time for that.  We enjoyed every minute of our visit.  It was the perfect place to stretch our legs, recharge our batteries in a peaceful setting and linger over lunch.
If we could work every road trip around this stop, we would.
White Oak Pastures
22775 US Highway 27
Bluffton, GA  39824
229 641 2081