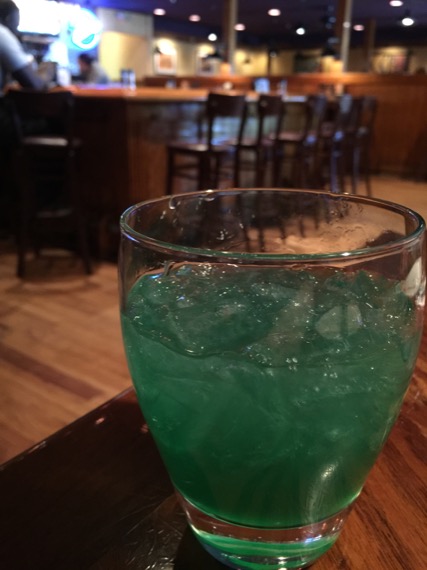 Liquid Marijuana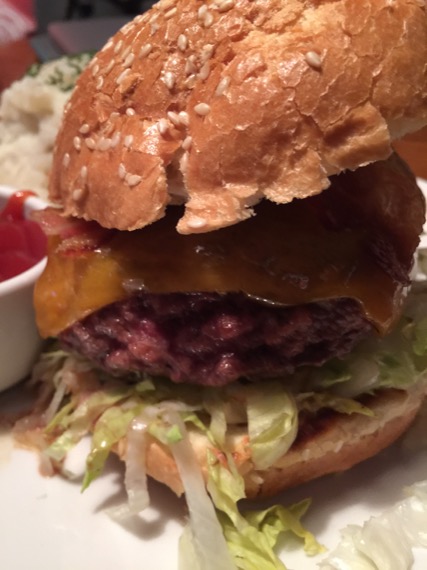 And, A $10 Burger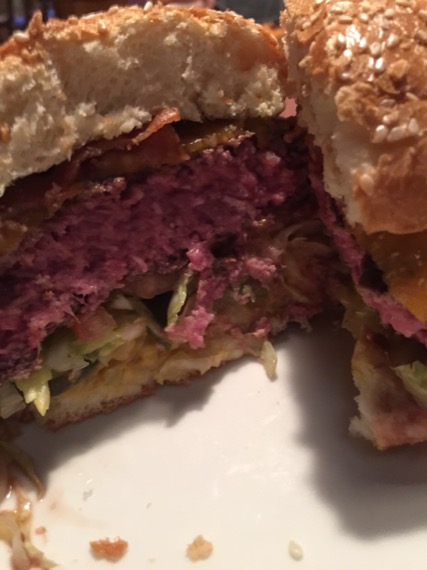 It's a pretty decent one, too.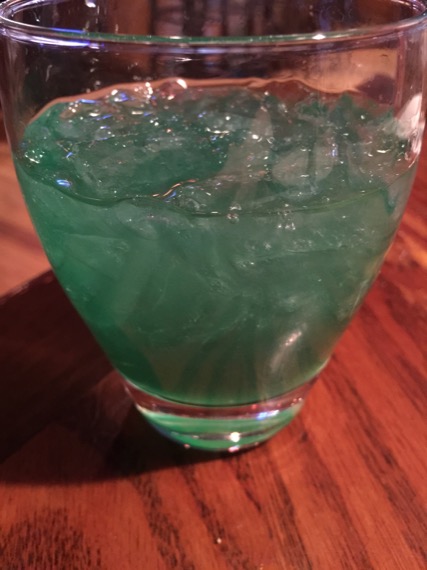 Liquid Marijuana
makes 1
1/2 ounce rum (or spiced rum, if you like)
1/2 ounce Blue Curaçao
1/2 ounce Midori Melon Liqueur
1/2 ounce Malibu rum
big splash sweet & sour mix
big splash pineapple juice
Combine all in a rocks glass and add ice to fill.  Then, close your eyes and pretend you're at Bayside in Miami.  Or, maybe you prefer a flashback to spring break and a cruise to the Caribbean?  That works, too.
Elegant?  No.  Sweet fun?  Yes.