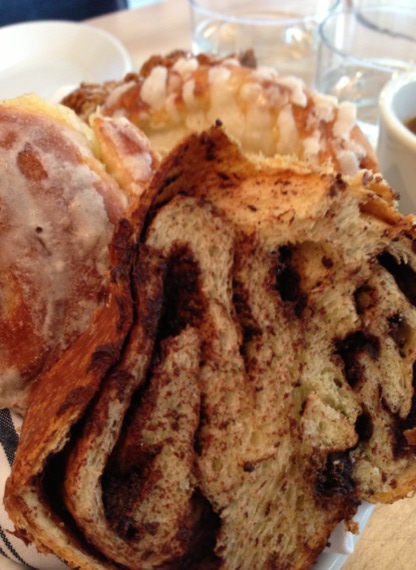 The TGM Pastry Basket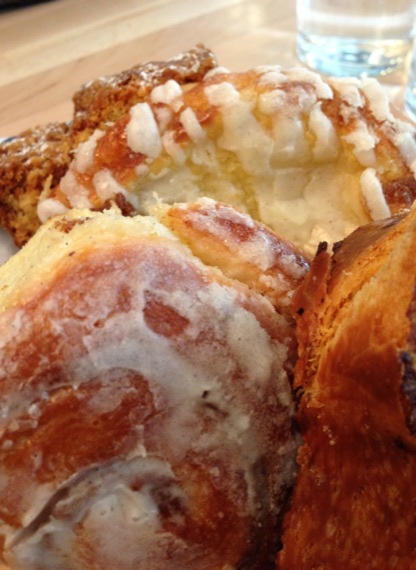 Our basket was overflowing.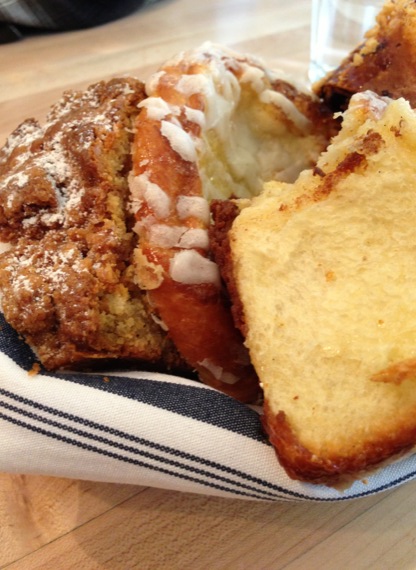 When we say overflowing, we mean seriously overflowing.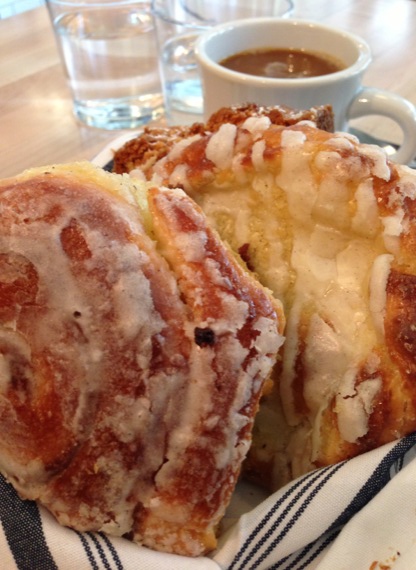 Even after removing the warm slice of chocolate babka, the basket was overstuffed.  Any one of these pastries could easily have been a meal for a hungry adult paired with that delicious coffee.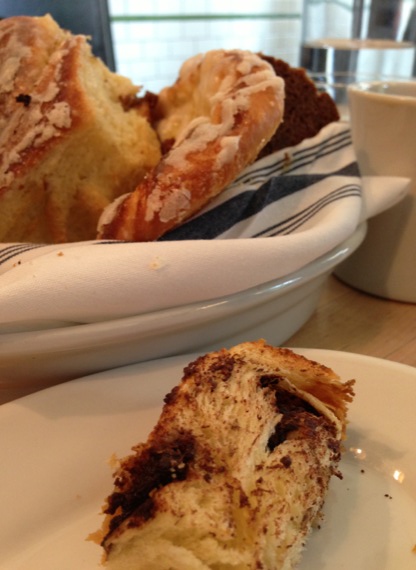 We each devoured a half share of the chocolate babka and cheese pastry.  Both were phenomenally good.  The babka was lightly griddled or toasted.  This provided the perfect touch of heat to make the chocolate melt in your mouth.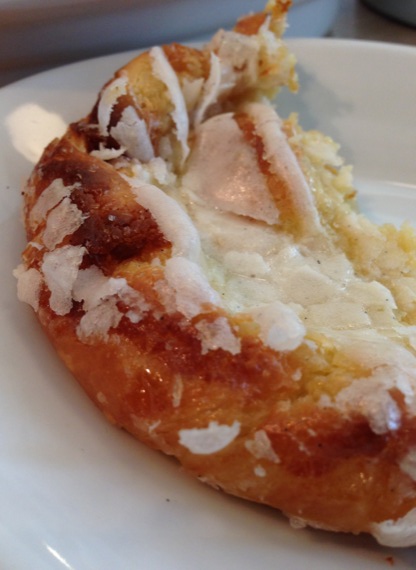 The cheese pastry had this divine swirl of sweet cinnamon in that gorgeously rich, buttery dough.  The scent of vanilla filled our senses.  Visible flecks confirmed what we already knew.  This was one dangerously good danish.  We were swimming in a sea of pastry heaven and stuffed to the gills… when breakfast arrives to the table.  Oops.  Once again, our eyes were bigger than our stomachs.
This pastry basket was so good, it deserved its own spotlight.  We'll talk about that breakfast that we could barely eat tomorrow.
(Psst… Even the next day, the buttery bundt cake with cinnamon crumb topping was fabulous.  And, the cinnamon bun was tender, chewy and covered with enough crackly sugar glaze to double as a doughnut.  Each of these treats were generous enough to be a meal or large dessert.  The cinnamon bun was the least rich of the bunch.  But, that was a good thing.  We were ready to overdose with all of that sweet goodness.)
The General Muir
1540 Avenue Place
B-230
Atlanta, GA 30329
678 927 9131