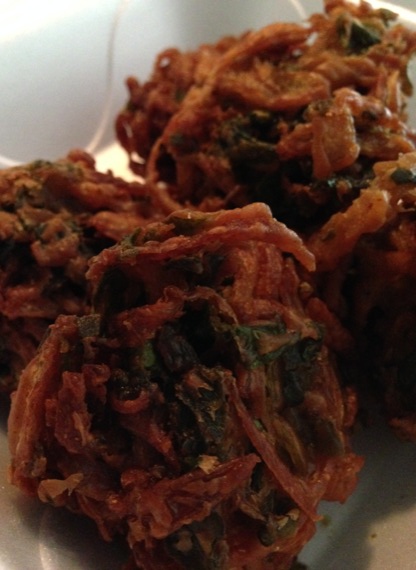 Onion & Herb Pakora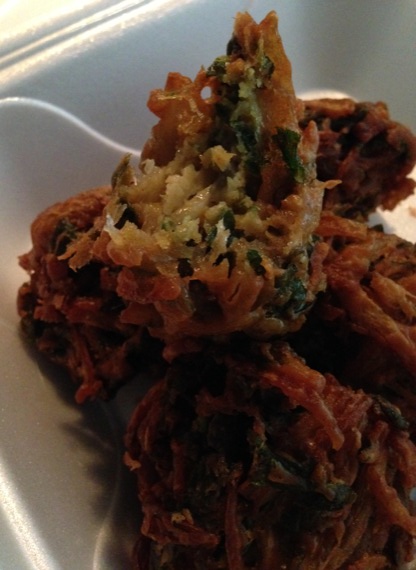 5 pieces for $2.49
They're crispy, more veggies than batter and still hot, too?
We LOVE these!  They're too good.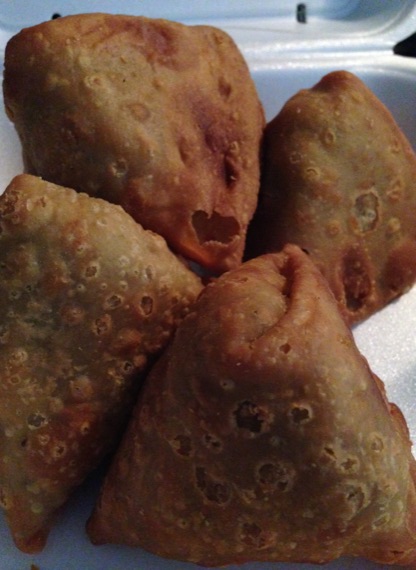 Four very large samosas for the same price, one of each could easily be a vegetarian meal.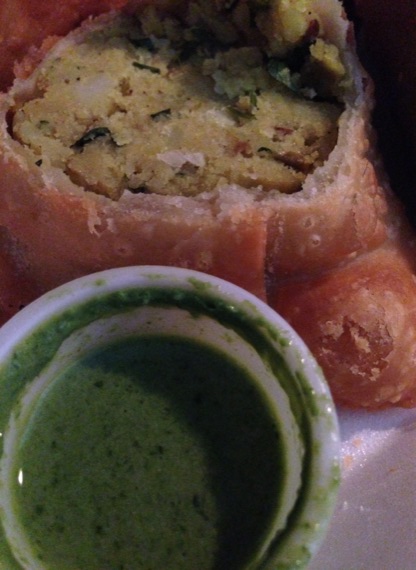 The curried potato filling is mild, but quite nice.  Dotted with cilantro (and lentils?, maybe) and stuffed into a rich, flaky dough, we'd love to eat these any day for lunch.
We really love this Indo-Pak grocery store.  It's a real gem of a store.  Between the ready to eat counter and the gorgeously green pistachios, we're happy.  And, that's before we even get to the fresh coconuts, fresh and dry herbs, rice, beans and plenty more.
Cherians
751 Dekalb Industrial Way
Decatur, GA 30033
404 299 0842