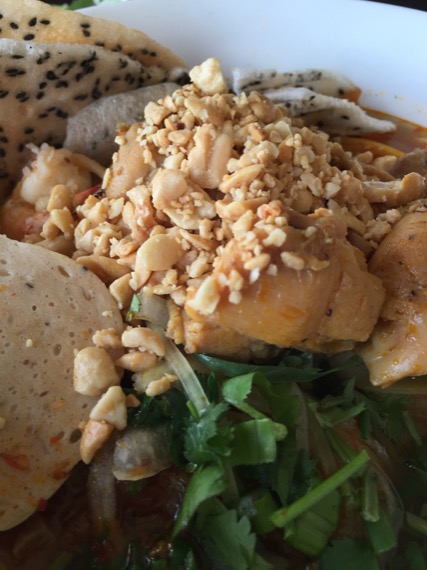 Mì Quảng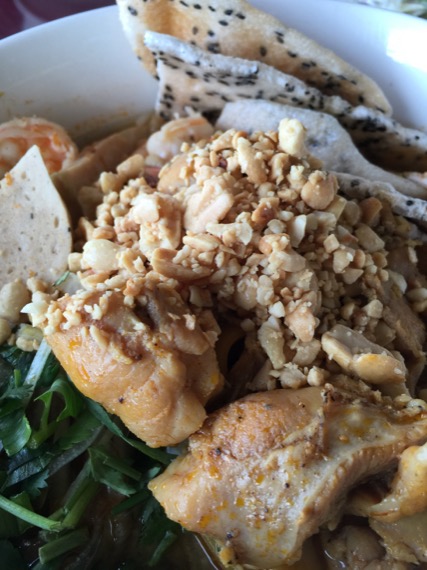 Topped with roasted chicken chunks, roasted peanuts, delicious and crispy shards of black sesame rice crackers…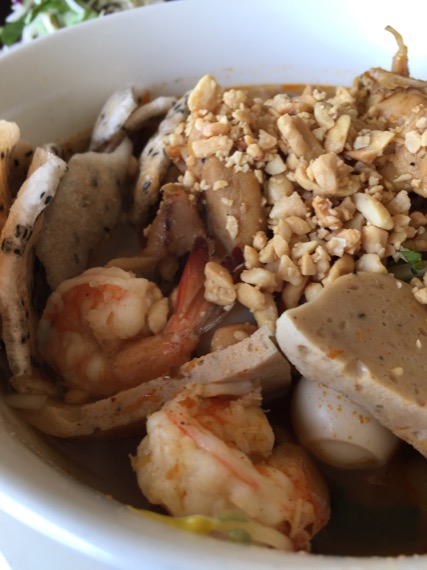 Chả lụa (or giò lụa, or Vietnamese pork loaf slices), tender shrimp…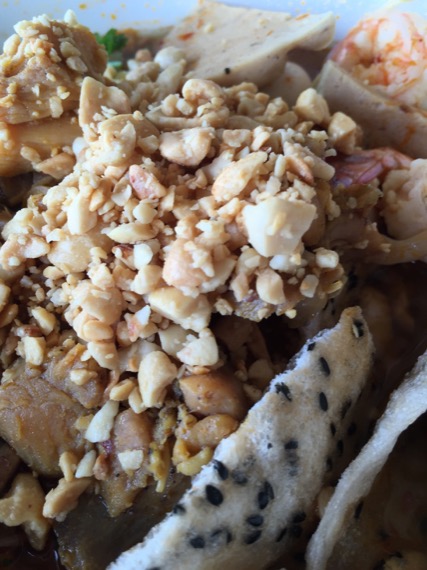 And, tucked under those peanuts there's a glimpse of finely diced deep fried pork.  Those crunchy little bites magnify all of the other flavors beautifully.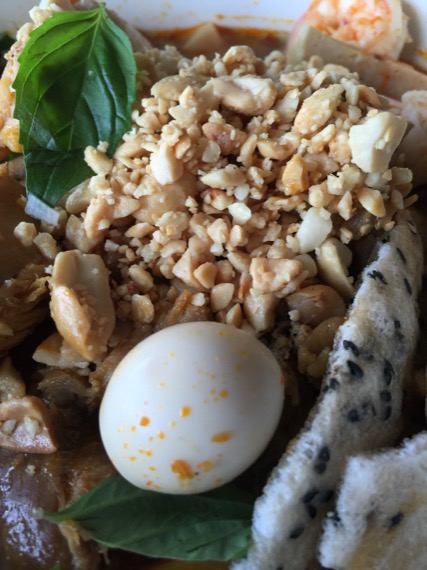 Quail eggs, too?  Two, seriously!  This isn't just a meal it's a feast in soup form.
Love it!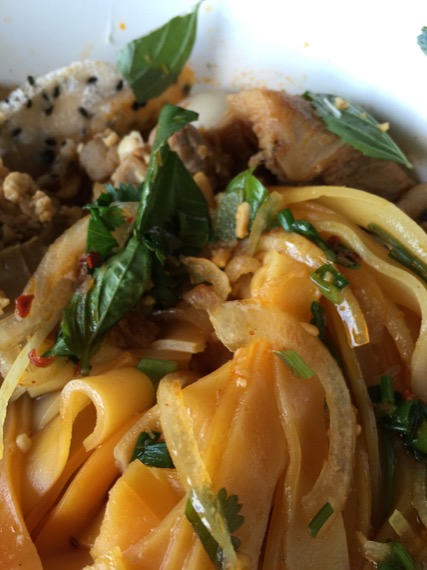 Do you need another reason to love this genuinely genius bowl of all things delicious?  Turmeric rice noodles add just a little something extra.  It's an extremely subtle background flavor.  That deep golden turmeric adds an elusive hint of savory goodness layered in there with all it touches.
Did we mention that we love this dish?  We did?  Oh, well, it deserves repeating.
We love it!  Mmhmm, we do.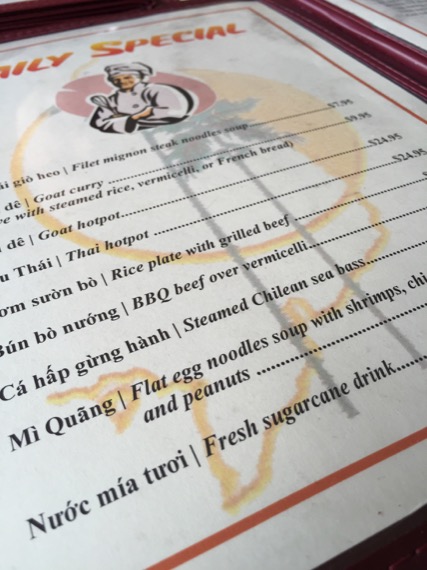 It's hidden on the Daily Special page.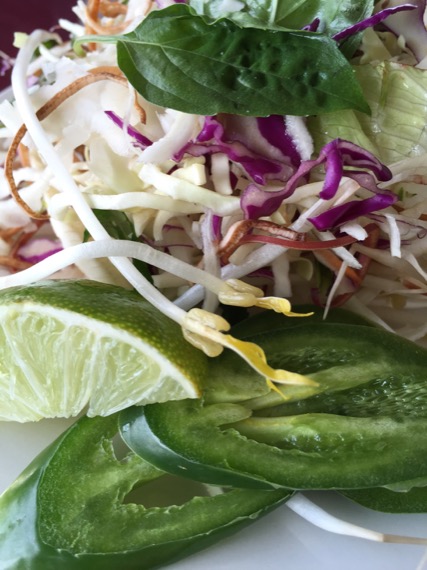 As always, a plate full of herbs and sprouts make us happy on a cold winter day.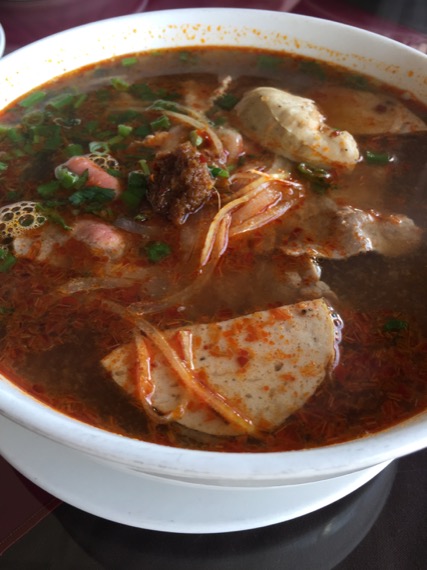 Bún bò Huế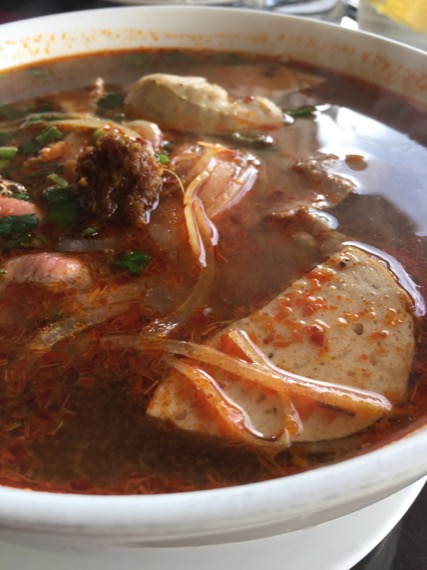 Bún bò Huế
…You know that song, "The Lion Sleeps Tonight", or "Wimoweh"?
Well, it's the same.  But, it's different.
Roughly, it's boon bo weh.
Now, is that song stuck in your head, too?
My job here is done.
Nam Phuong
4051 Buford Highway NE
Atlanta, GA  30345
404 633 0776