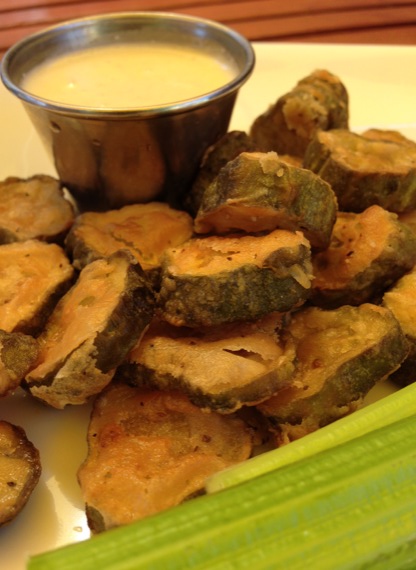 Fried Pickles
Lightly breaded with a crisp, flaky batter, these sweet and spicy pickles were a great way to start our meal.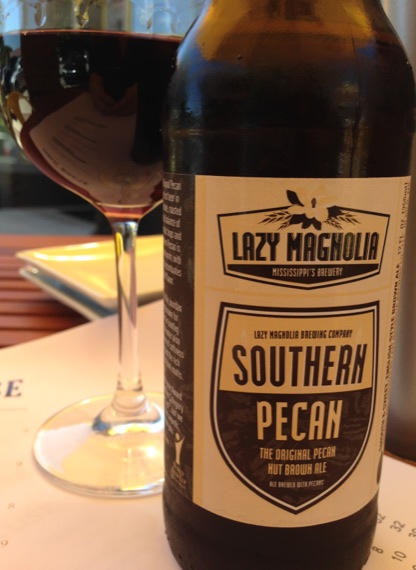 Lazy Magnolia Southern Pecan Brown Ale
(And, a nice glass of Sangiovese)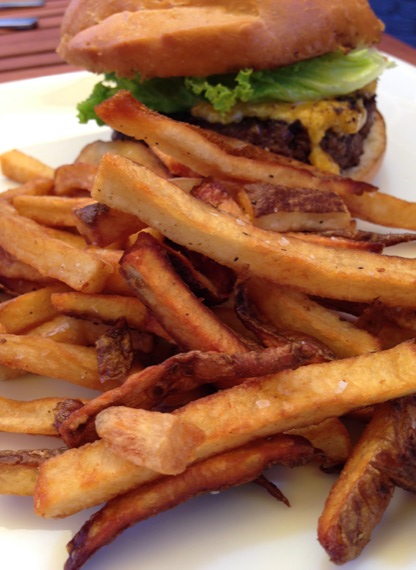 1910 Burger With Pimento Cheese & Fries
Both very nicely done, but, we seriously demolished the fries.  They were super crisp, piping hot and full of flavor.  And, we loved the delicate use of coarse salt flakes.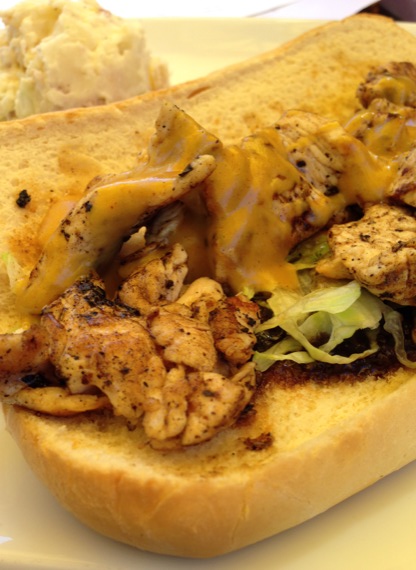 Grilled Chicken Po-Boy With Bacon Jam
This was a tasty little sandwich.  There was a nice spice to the grilled chicken.  And, the bacon jam added a touch of sweet, smoky complexity.  The only itty bitty low note was the rather ordinary bun.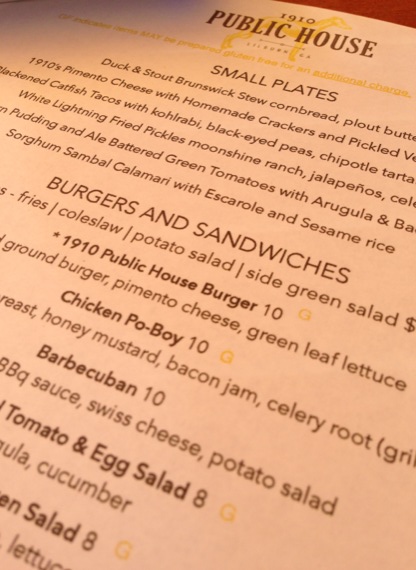 Small Plates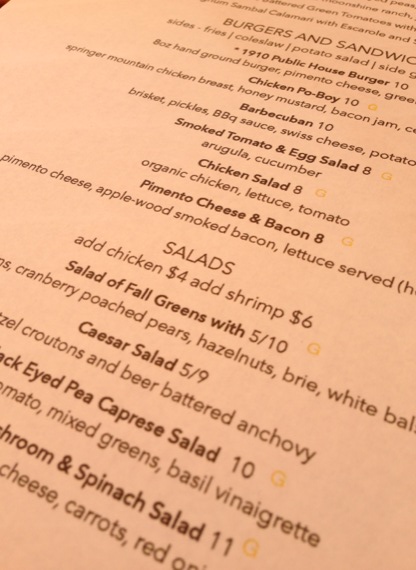 Sandwiches & Salads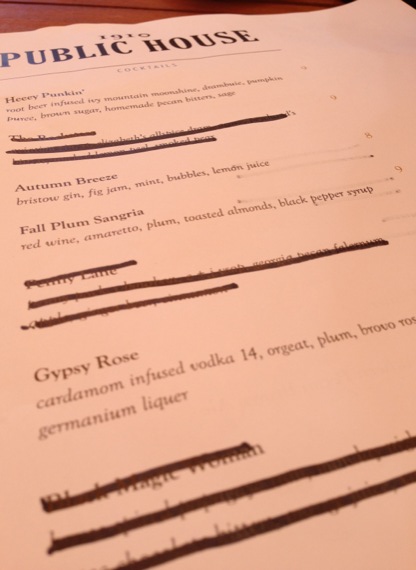 Some little things might still be a work in progress.  But, this place is charming.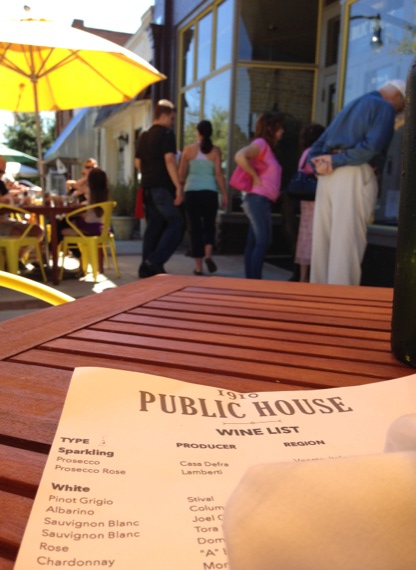 Lovely outdoor seating…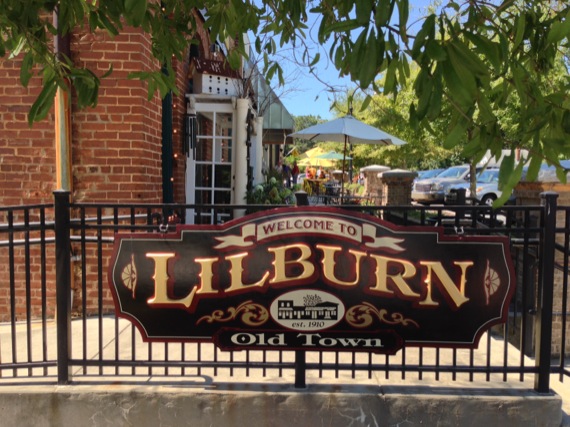 …on the little Main Street in Lilburn's Old Town.
It's really too adorable for words.
1910 Public House
107 Main Street
Lilburn, GA 30047
770 564 6911