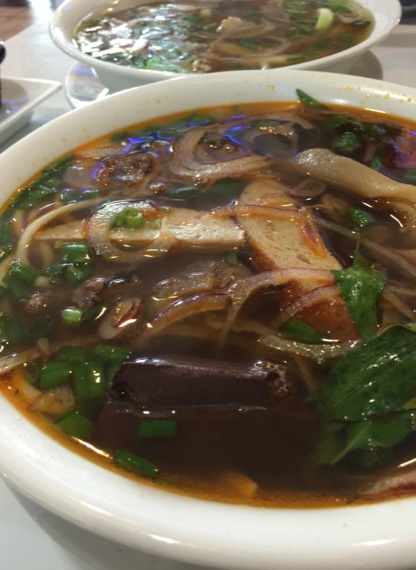 Bún Bò Huế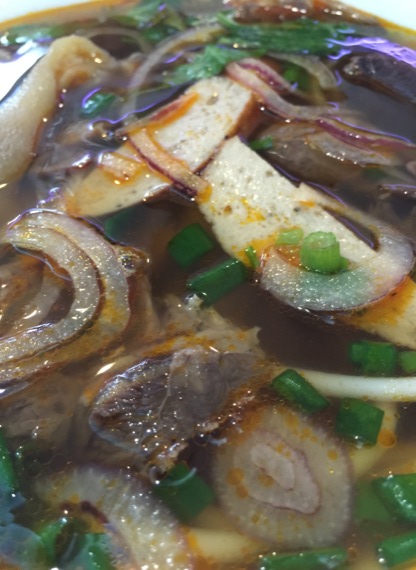 It's all good.  From the herbs, to the onion slivers, to the beef, blood pudding, pork and pork hock, all were present in delicious abundance.  And, the broth was rich and meaty with a delicate lacing of spices.  We immediately contemplated a return visit.  And, that's always a good sign.
Pho Do Bien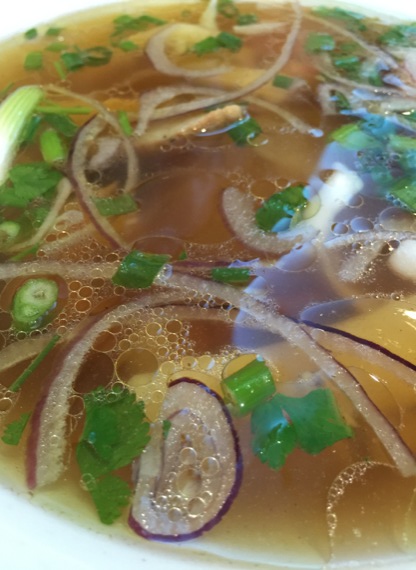 There were generous quantities of tender squid,pork loaf slices and shrimp just below the surface of that lovely broth.  It's so full of flavor.  The fresh herbs keep it bright and alive.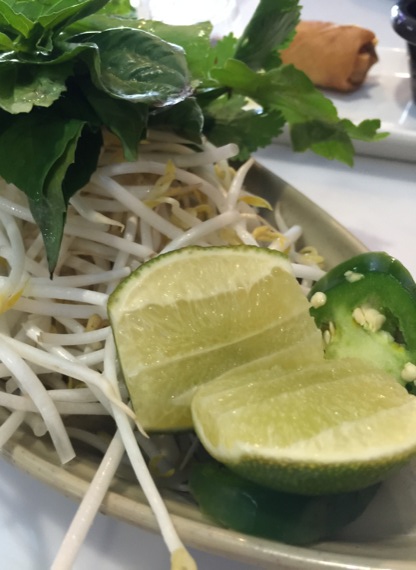 There are plenty of herbs and a mountain of mung bean sprouts.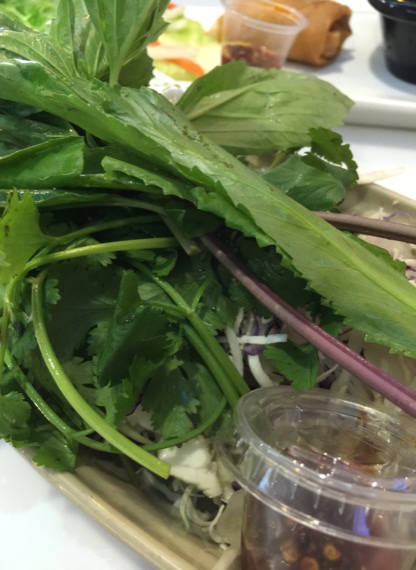 There was plenty of culantro, cilantro, basil, mint, and shredded cabbage for two.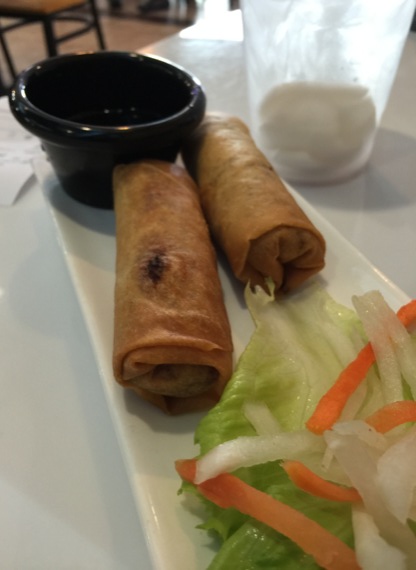 Chả Giò
We loved the sweet coconut water, too.  It was loaded with 4 big slices of young, tender coconut.
I Luv Pho
5145 Buford Highway
Norcross, GA 30093
770 696 1662