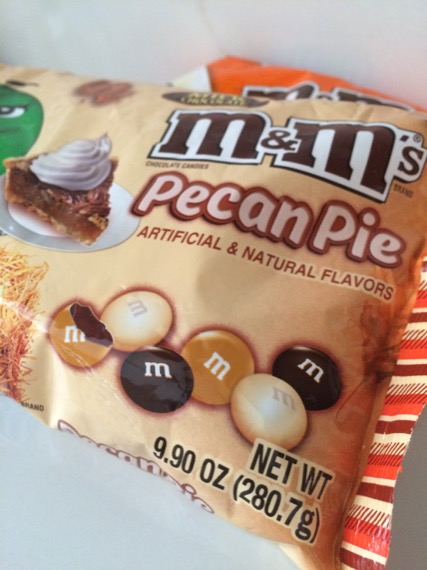 Pecan Pie M&Ms
Very interesting…  We mildly enjoy the touch of burnt caramel flavor.
We'll confess to the occasional movie theater purchase of peanut M&M's.  But, we almost never buy plain M&M's.  As a matter of fact, we can't remember the last time that we've eaten a plain M&M.  But, we'd definitely buy these pecan pie M&M's again… for a candy fix (if our options were limited to grocery store purchases).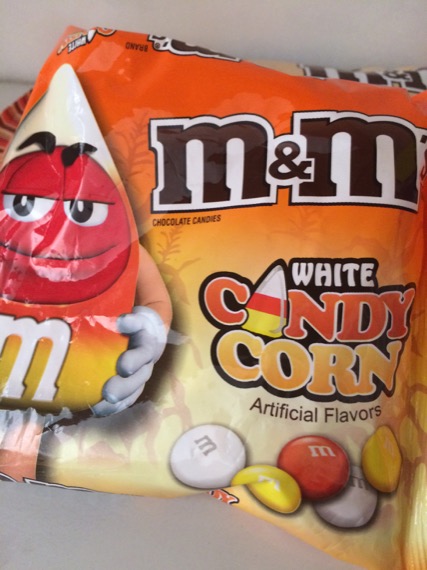 White Candy Corn
Buttery, melty white candy coating flavor…
The white chocolate lover enjoyed these in very small doses.