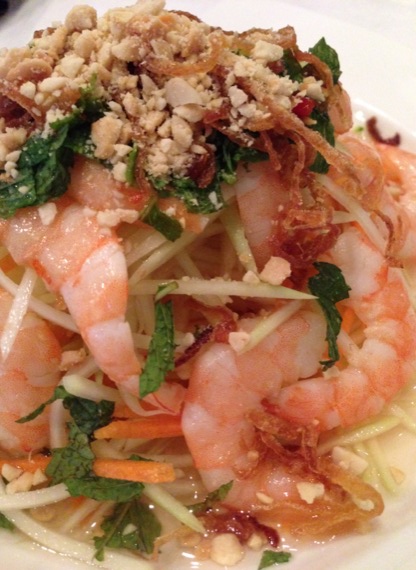 Goi Dac Biet
Le Mekong's house salad of julienned green papaya, green mango, green apple and carrot, all of that fresh goodness is topped with a mix of chopped herbs, fried shallots and roasted peanuts.  Or, as we like to call it, this is what to eat every day of your life.  It's so very good.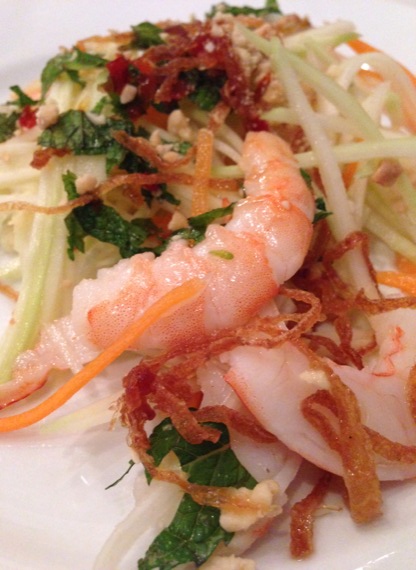 Halving the shrimp is very smart move.  It's a feast for the eyes.  And, more importantly, it allows you to get a taste of perfectly tender shrimp with almost every bite.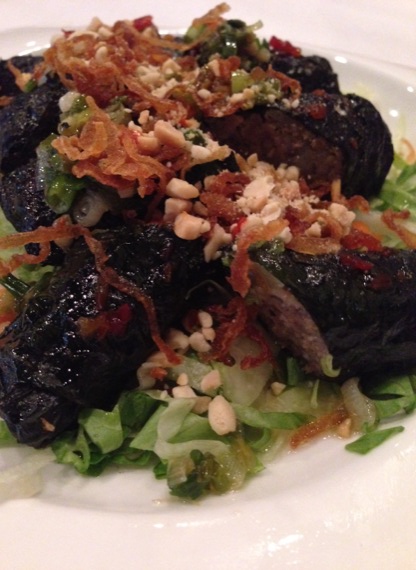 Bo La Lot
Betel leaf rolls stuffed with seasoned beef, this generously-sized appetizer could easily be a meal for a light eater.  Or, it makes an extremely generous appetizer for two to share.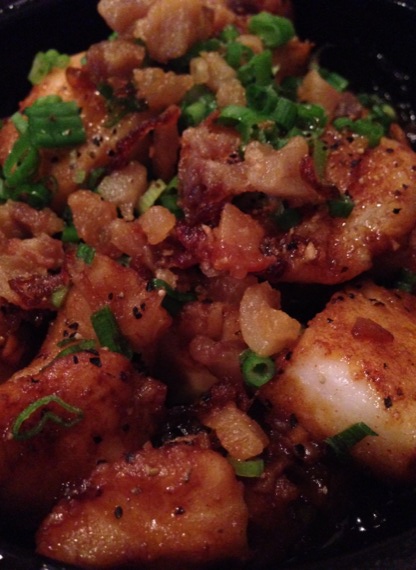 Ca Kho To
Catfish in a clay pot…
Great!  Here's yet another dish that we want to eat every day of our lives.  A reduction of fish sauce and black pepper makes a sweet, salty savory caramel that borders on food genius.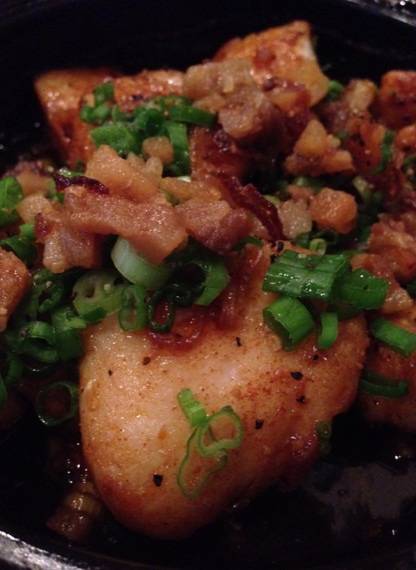 Eat Me!  It demands.
This must be one of the best uses of catfish, ever.  And, do you see those little crisp bits of onion and some form of crackly crisp pork cubes?  They're too good for words.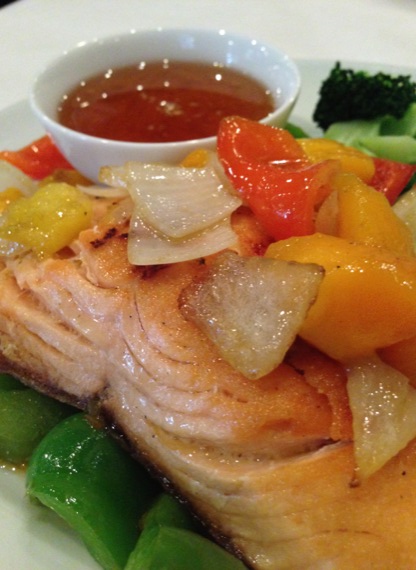 Mango Salmon
There was a slight miscommunication.  They thought we wanted the salmon well done.  You know what, it came to the table tender and flaky even cooked to well done.  So, we'd be willing to place bets that this would be an incredibly awesome dish cooked the way we really wanted it.  As is, it was very tasty.
Le Mekong
10900 Medlock Bridge Road
Suite 105
Johns Creek, GA 30097
770 622 5000