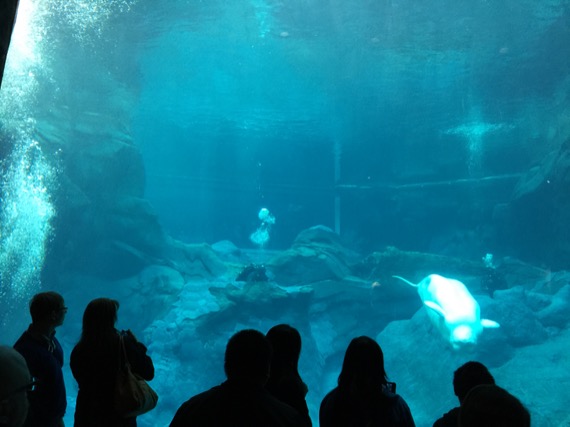 As the birth of a new Beluga whale nears, divers (sitting quietly near the middle of the bottom) begin to make an appearance in Cold Water Quest.  If you're thinking of getting an annual pass to the aquarium, now is the time.  The baby Beluga is expected to make an appearance this spring.  Since this will be Maris The Beluga's second birth (The statistic for a Beluga whale's second birth is roughly 50/50.), everyone at the aquarium is cautiously optimistic for Maris.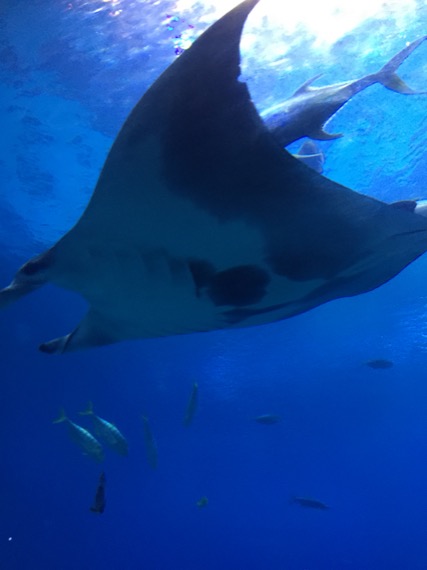 A Manta Ray In Ocean Voyager
Ocean Voyager never fails to amaze.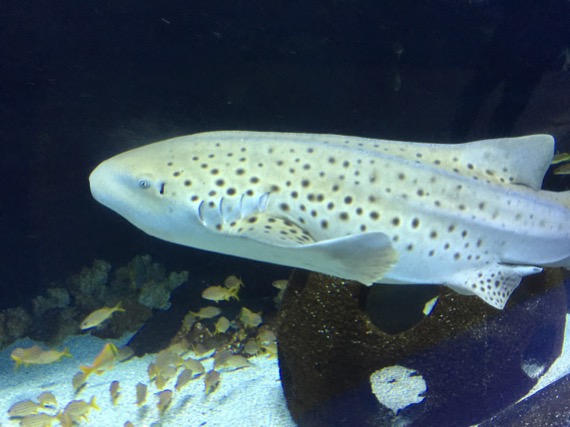 We could wander around for hours.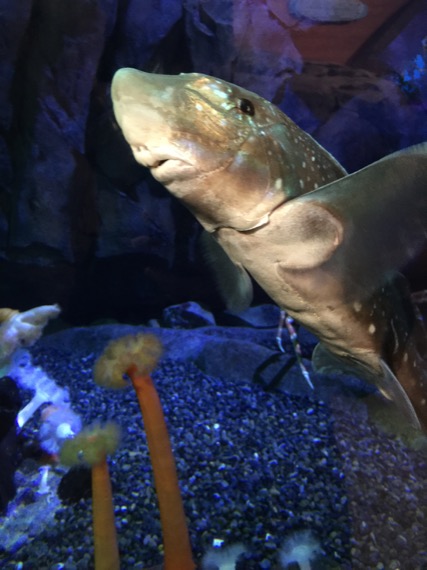 You're sure to see something new with each visit.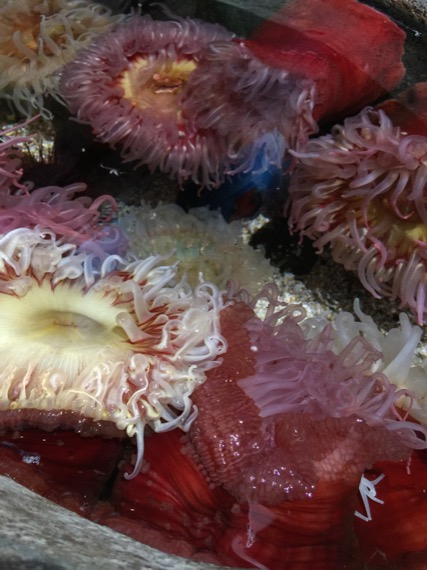 Touch…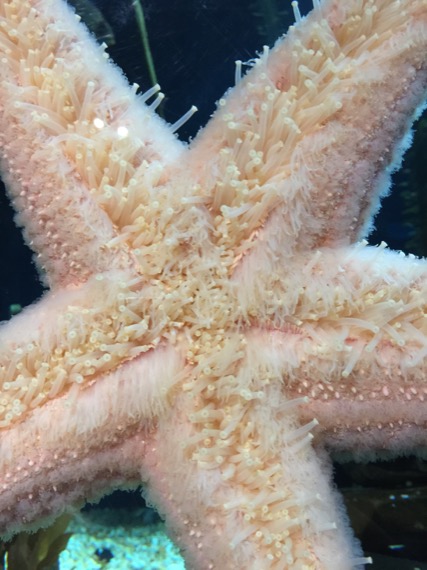 …or just observe
Watch the Ocean Voyager Web Cam for a couple minutes, it's great way to forget the stress of the work day.
Then, grab a drink and a bite within waking distance…
—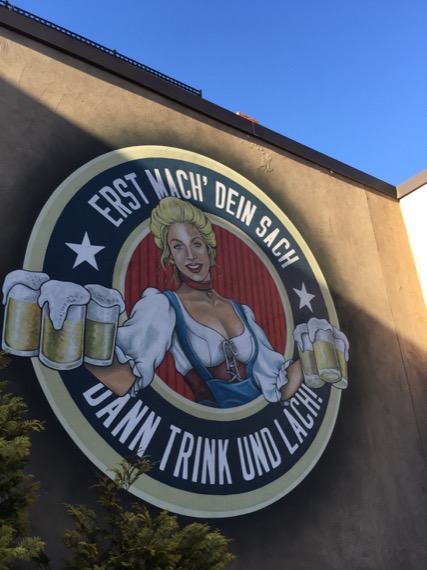 Der Biergarten Restaurant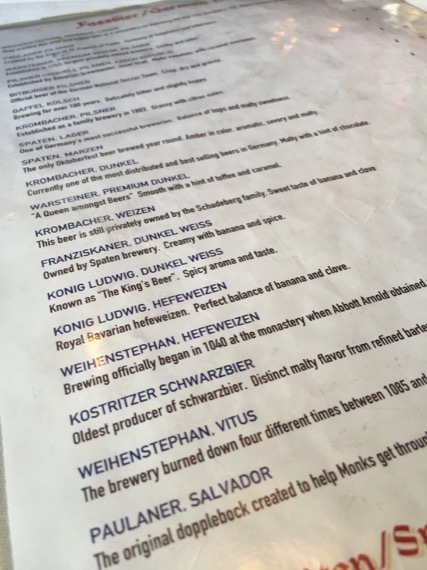 Beer List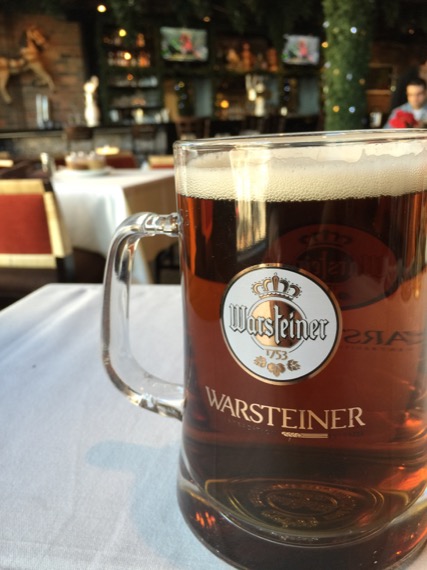 Spaten Marzen
It can be Oktoberfest year round.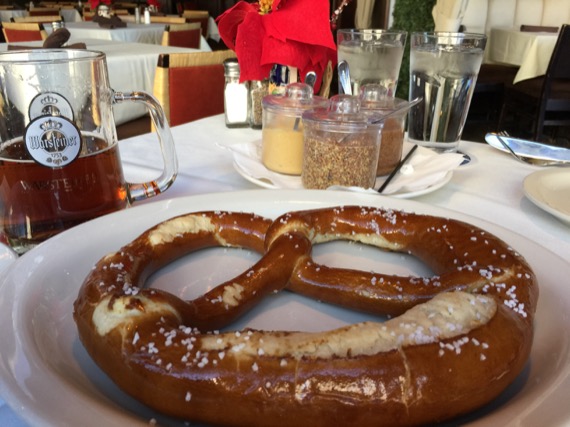 Riesenbretzel
Giant Pretzel Served With Three Mustards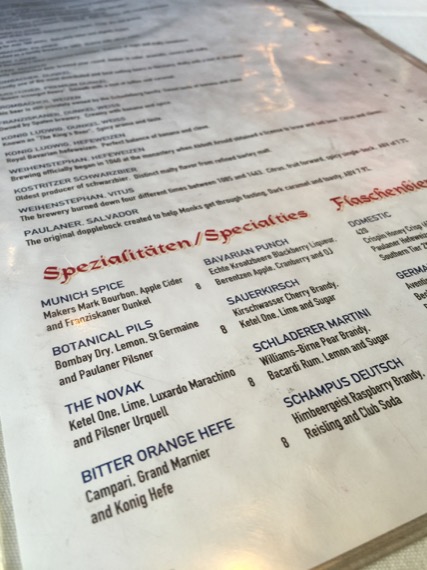 Specialties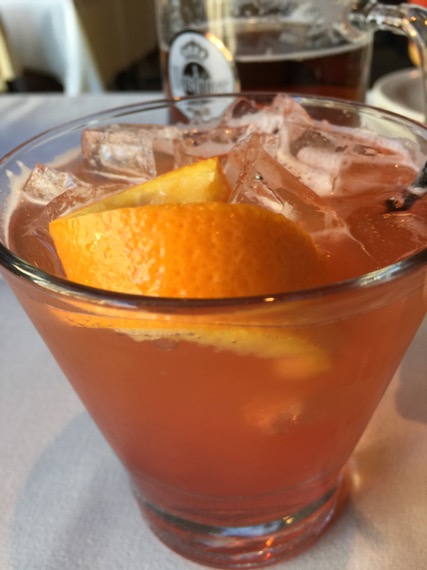 Bitter Orange Hefe
Campari, Grand Marnier & Konig Hefe… lovely.  Really.  But, we're so ready for spring.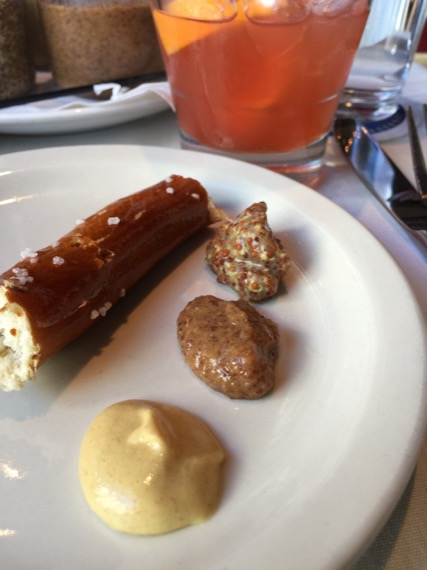 Piping hot with an intensely crisp, buttery exterior, we were very pleasantly surprised.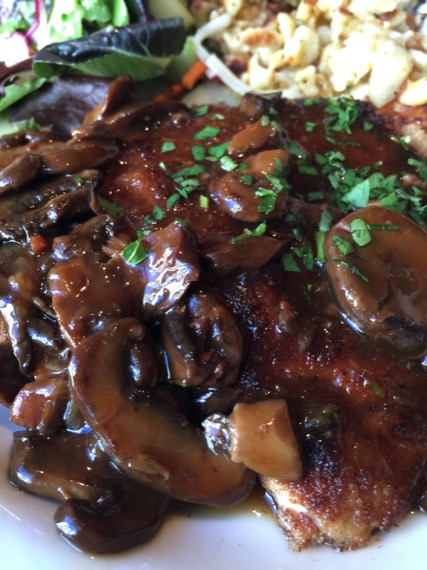 Jagerschnitzel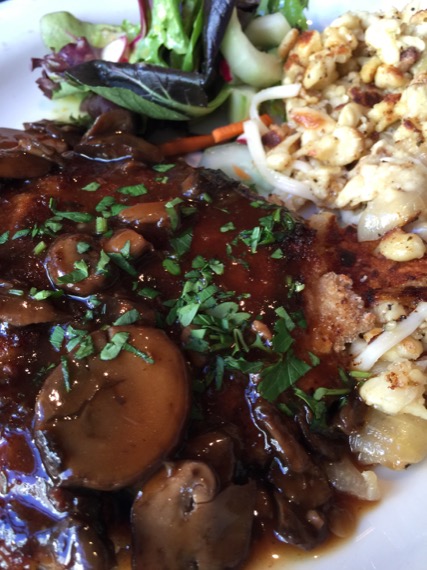 Pan Fried Spatzle With Bacon And Onion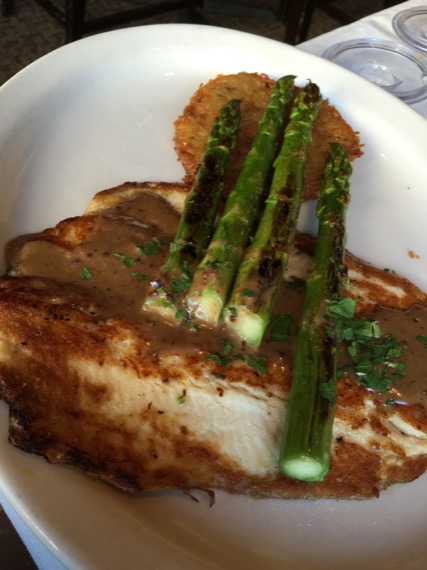 Gegrillte Forelle Mit Senfsauce
Grilled Trout With Brown Butter Mustard Sauce And Asparagus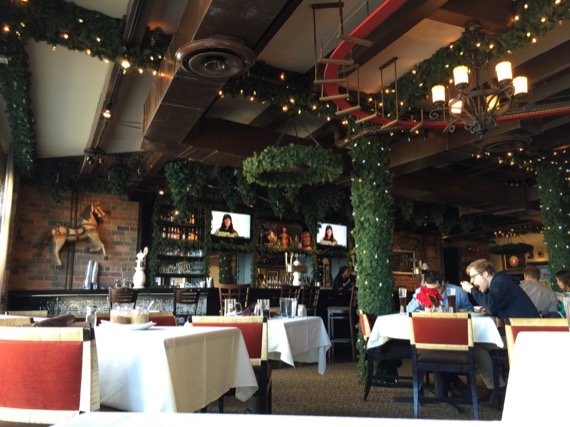 It might feel a bit like Epcot… but, it's definitely better.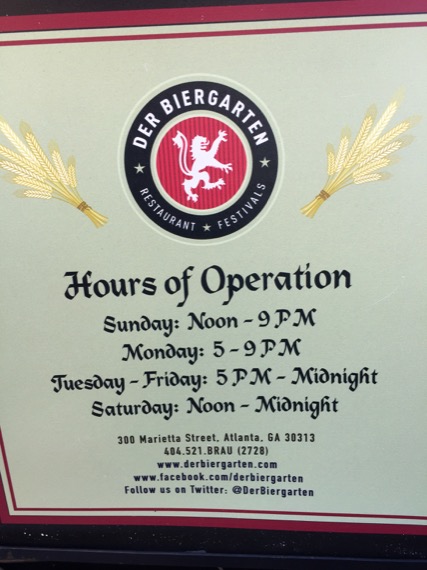 Der Biergarten
300 Marietta Street
Atlanta, GA 30313
404 521 2728